Deleted Images Recovery Software for PC, Computer, Laptop – Error FREE Solution
Ashwani Tiwari | Published: March 13, 2019 | Software
"Last day, I was transferring all the images of my laptop to another computer and everything was going fine. Suddenly, I copied a folder that comprises several crucial photographs (about 20 GB) to my USB. After that, when I connected the USB to the second computer, I found there is no data. Then, I checked my laptop but that folder was not there too as I copied the files using cut and paste method but, the Paste operation was not done properly. So, I've lost all my vital photos from my laptop. Is there any technique to retrieve the lost photos from Windows laptop? Or I am pretty much out of luck. Any valuable advice or available photo recovery software, the suggestion would be great!"
I found this query while on reputed forum site and realized that there are several other computer users bothered with the same issue. Then, decided to list the best deleted photos recovery software full version for PC here. Here you will find the complete guide to use this deleted image recovery software. Therefore, today I am going to share my personal experience with this professional photos recovery tool. It will help to recover deleted images.
Download Deleted Photo Recovery Software
100% Safe and Secured
Features of Deleted Image Recovery Software
The graphical user interface of this tool is simple and highly responsive so that all geek, as well as non-geek users, can operate it without any technical expertise. This software comprises several features that make the deleted photos recovery process easier, and some of the best features of this software are as following: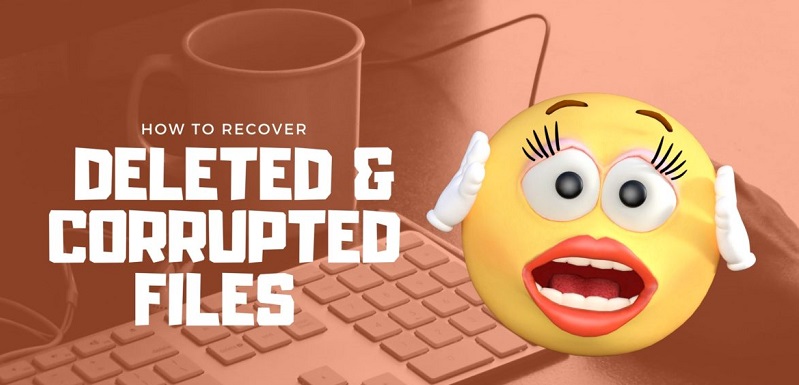 Complete Recovery of Lost Photos from PC
The deleted picture recovery software allows users to recover corrupted, deleted or lost photos from Windows computer in a few simple clicks. Users just need to select the drive from which images are lost then, the tool scans whole drive and lists all the recovered images. In order to avoid users' inconvenience, the tool highlights the recovered permanently deleted photos in red color. It makes, photos recovery software best.
Recover Photos After Formatting the Computer
If you have formatted your Windows PC and lost your crucial photographs after this, the deleted photo recovery software is the best solution for you. This is so because it has the capability to recover lost image files even after formatting the computer. The tool provides Formatted Scan option to recover formatted photos.
Restore Deleted Photos of All File Formats
No matter what was the file format of your lost image, the tool can recover all. This can recover .jpg, .jpeg, .gif, .png, .eps, RAW Image Files (.raw, .cr2, .nef, .orf, .sr2, and more), .tif, .jp2, .jpx, .j2k, .j2c, fpx, .pcd and all other image file formats. So, whatever the file format of lost image, it will be recovered easily using the best deleted photos recovery software.
Support Recovery from FAT & NTFS Format
The deleted image recovery software makes it possible to recover lost images from FAT and NTFS file systems of a computer. Deleted, lost, formatted image files can be recovered from FAT 16 and 32 bit, v1.0 (Windows NT 3.1), v1.1 (Windows NT 3.5), v1.2 (Windows 3.51), v3.0 (2000) and v3.1 (XP). Hence, from now it will be no more difficult to recover photos from FAT and NTFS file systems.
Keeps On-Disk Folder Hierarchy after Recovery
While recovering lost image files from a computer, the deleted photo recovery tool does not make any changes in the original folder structure. Hence, after performing image files recovery users will not face any kind of issue as the folder structure of recovered data will be the same as the original one. Despite this, all the metadata of recovered photos will be retained by the software.
Steps to Recover Deleted Photos from Computer?
Here you will find a complete guide for how to use this deleted photos recovery software to recover permanently deleted images easily. Simply perform the steps listed below:
Download and Launch Deleted Photos Recovery Software and install on your PC.
Download Deleted Photos Recovery Software
100% Safe and Secured
Select the partition from which you have lost images. All the basic attributes of that drive like Device Size, Device Model etc., will be displayed by the tool. Select Scan option to recover permanently deleted images.
The drive scanning process will begin after this and all the recovered data will be listed by the software. It will bold the folders that contain data and permanently deleted image files will be highlighted in red color. Here you can preview complete recovered images.
Now, check all the images you want to recover and click on Save.
Browse a destination location for the output image files. Also, you can create a new folder for the same, click OK.

Image file export process will begin right after this and once the image files get recovered from the tool you can access them without any complications.
Additional Benefits of Deleted Photos Recovery Software
No chances of data loss
No technical expertise required
Ensure complete recovery of lost pics
No file size limitation for recovery
Supports all versions of Windows OS
Provide FREE 24*7 technical support
Observational Verdict
After considering overall software performance, working speed, and features, I would like to rate this tool five stars. This is one of the best photo recovery software available in the marketplace to recover permanently deleted photos from Windows Computer/ PC/ Laptop. All users out there who are searching for an appropriate solution to recover deleted image files from the system must try this eminent utility.