How to Recover Deleted PST Files From Hard Drive – Get Solution Here
Summary:
In this post, you will come to know. What to do if the PST file deleted from the computer, laptop, PC, Hard Drive, and any storage device. All possible solutions are mentioned. You can use Deleted PST File Recovery Software.
Have you mistakenly deleted your Outlook data file i.e. PST? Lost your PST files? If yes, then don't worry. You can recover deleted PST files from a hard drive easily. No matter, whether you deleted PST file permanently or normally. You can recover hard drive data from dead computers by using automated software easily.
Methods to Recover Deleted PST File from PC
You can restore permanently deleted word documents from Hard Drive simply by following the methods given below. There are two types of manual methods and one trusted software to recover deleted files from your hard drive. But, both the manual methods have various drawbacks which I will discuss later on.
Method 1: – Recover Deleted PST File from Hard Drive
Outlook PST file deleted from Windows PC. Then use the deleted PST file recovery software. It will recover virus-infected files from hard drive with the same folder structure. You can also call it as Hard Drive Data Recovery Wizard.
Note: – Immediately stop using the same PC. Because, the recovery of overwritten data is not possible.
Steps to Recover Deleted PST File from PC
First of all, you have to download and install the software on the same computer (from which the PST file was deleted).
Select Hard Drive Partition from which PST deleted and Click on the Scan button.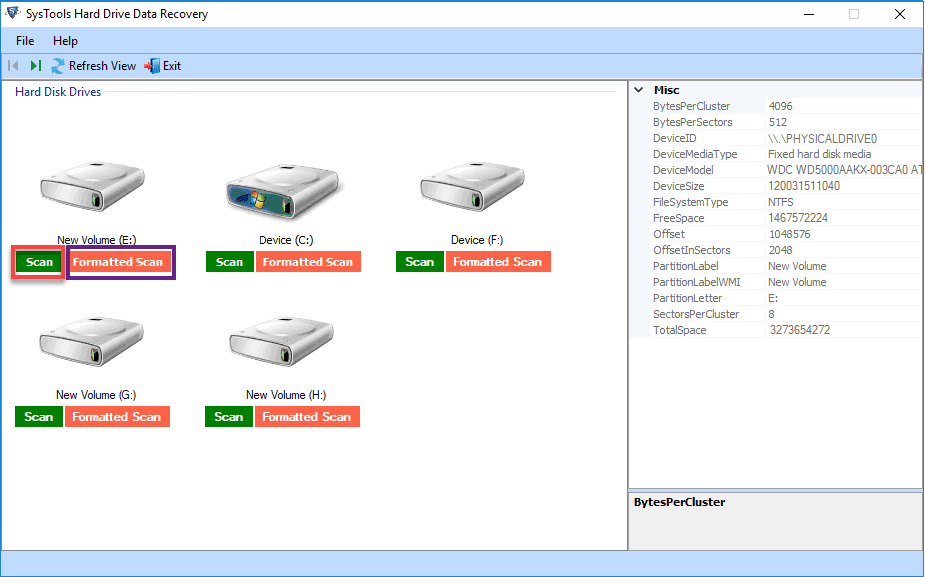 Wait till the recovery process completes 100% and previews recovered files.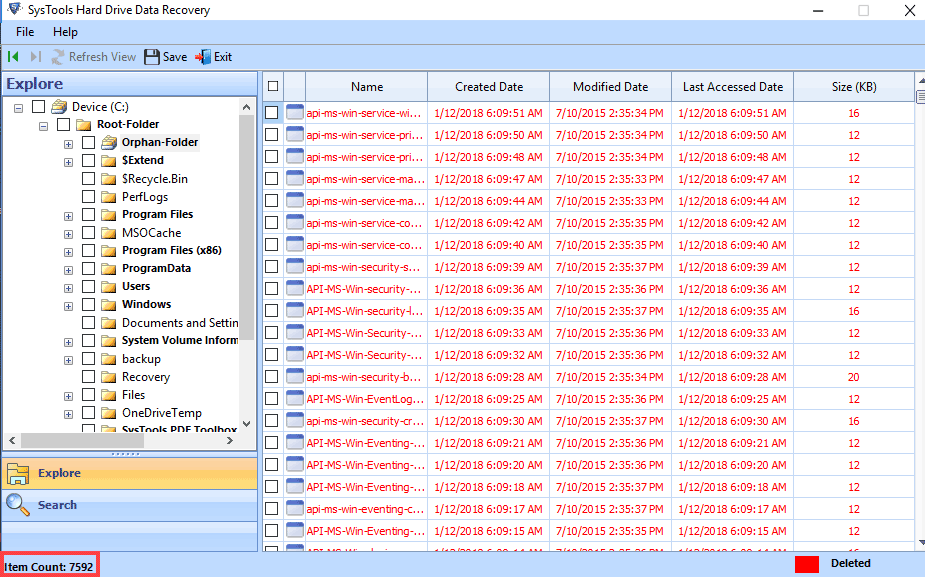 Save all recovered files and Folder, including the PST files.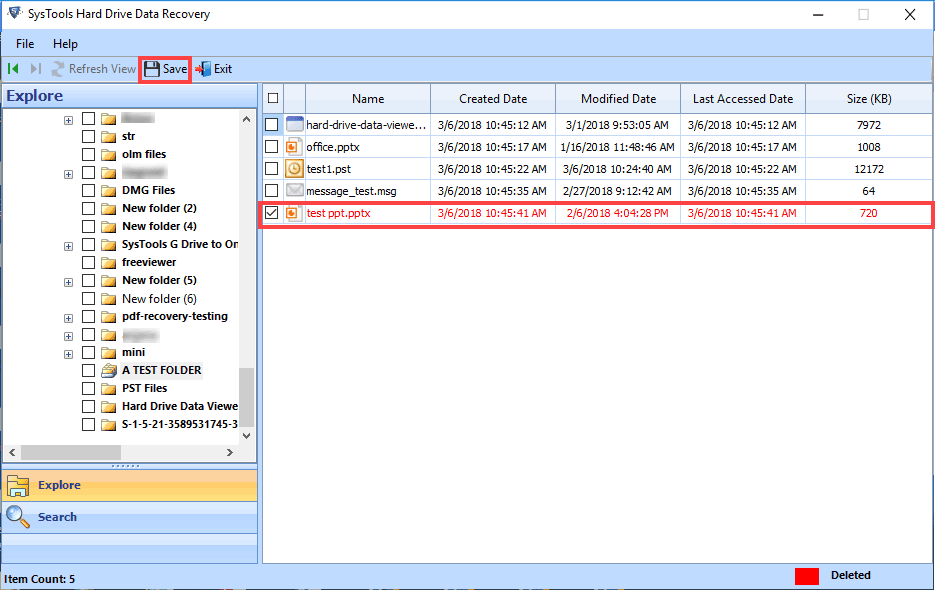 Note: – If the PST file lies on your computer and only emails deleted. Then use Outlook Recovery Software.
Method 2: – Recover Deleted PST File Using CMD
Users can restore deleted files from the hard drive by following the steps given below:-
Note: – Using the Windows command prompt for deleted PST recovery is not recommended. This solution have lots of issues. Follow this at your own risk.
The first step is to press the "R + Window's" key together, and then type CMD.
Now, type "chkdsk, 'drive letter' /f" in CMD Window and after doing this, click on enter
.
Press the "Y" key and press enter to continue the process.
After that, you need to press the "F" key and click on the "enter" button.
Type in F:\>attrib -h -r -s /s /d *.* and click on enter button.
Method 3: – Recover Deleted PST File from PC Hard Disk
The Windows computer saves normally deleted PST files in the recycle bin folder. So you can recover deleted PST files from hard drive by following the steps given below.
Note: – This method will help you to recover soft-deleted PST file only. If your PST file deleted permanently or not in the recycle bin. Then move to method 1.
Open Recycle Bin Folder, you can find it on your desktop window.
Now check your Deleted PST file is in this folder or not. If yes then move to step 3.
Select your PST file and do mouse right-click on it and click on the Restore option.
At last, go to the original  from which your PST file was deleted.
Drawbacks of Free Manual Methods
Not precise results.
Data deletion during the recovery process.
Shows errors in between the recovery procedure.
Do not show correct results.
Manual methods don't provide any kind of surety to Recover deleted image files from the system safely.
So, users can overcome these drawbacks by using the best tool named Deleted PST Recovery Software. You can recover permanently deleted data recycle bin easily by using this tool.
Common Reasons For PST File Deletion
Accidentally Deleted Outlook PST File from PC.
Virus Attacks or Virus Infection Causes PST Deletion.
Voltage Fluctuation may Also Result in PST Deletion.
Hardware Malfunction Results in PST File Deletion.
Conclusion
In this blog, I have discussed how to recover deleted PST files from hard drive. There are 2 manual methods and one is an automated solution. But manual methods have some drawbacks. So, to overcome those issues users can use the automated deleted photos recovery software without any hassle.
Authors Guide: – After analyzing all solutions my recommendation is to use deleted PST recovery software. It ensures to recovery of all meta properties and folder structures. Follow the steps of method 1.