How to Recover Data from Corrupt NTFS Boot Sectors
Ashwani Tiwari | Modified: April 12th, 2021 | Data Recovery
Have you seen any of the below-mentioned symptoms or errors on your NTFS file system? And now your data become inaccessible? Then you must be aware of the fact that your NTFS boot sector is corrupted and you need appropriate actions to recover data from corrupt NTFS boot sectors.
Users who are searching for a direct solution for how to recover files from corrupted NTFS partition are advised to follow all the precautionary steps executing recovery action.
Pay Attention – Users must stop the use of drive instantly. Do not make any sort of changes to the data it will cause overwriting. After that recovery is not possible by any means.
Symptoms of Corrupted NTFS Boot Sectors
If your NTFS boot sector is corrupted or MBR is overwritten from any other program information. Then it will restrict starting of the Windows. It will throw error messages saying "missing operating system" or "invalid partition table".
Here are some of them with image references.
Error message "All NTFS boot sectors are unwriteable" cannot continue.
Also known as chkdsk stuck at the type of the file system is NTFS.
Blue Screen – NTFS file system error Window 7/8/10 
Command prompt error – Chkdsk is not available for RAW drives
About the NTFS File System
NTFS (New Technology File System) is an exclusive journal file system developed by Microsoft. As of Windows NT 3.1, it is the default file system for the Windows NT family.
NTFS includes several technical improvements to the Substitution File System (FAT) such as improved support for metadata and advanced data structures to improve performance, stability, and disk space usage.
Additional extensions are more advanced security systems that rely on access control lists (ACLs) and a file system diary.
NTFS also supports other desktop and server operating systems.
Users Query – Lost NTFS Partition Due To Corrupted Bad Sector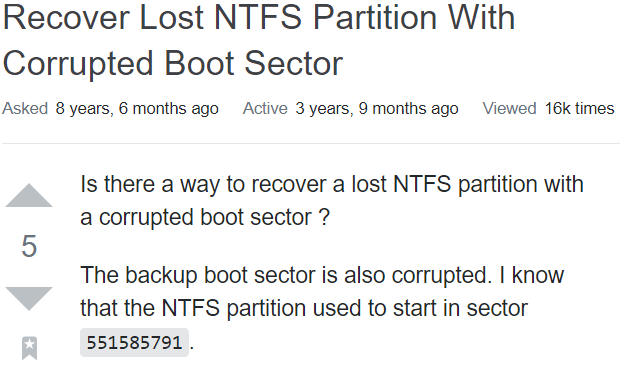 Reasons for Deleting Data from an NTFS Partition
Hope you know a little bit about NTFS now. Here are some major reasons mentioned for corrupted NTFS boot sectors.
Corrupted MBR or GPT
Error: 
The power turns off unexpectedly
Partitions Errors
Anti-virus conflicting with system files
Virus and malware attacks
The hard drive is defective
Moisture accumulation due to moisture
Formatted hard disk
Bad Sectors (Physical / Logical)
Offset read/write head tracking
Application conflicts
After getting a clear picture of what caused NTFS boot sector corruption? We can move on to the recovery process. To maximize the recovered files in their healthy format without data loss, it is necessary to choose the authentic data recovery utility. We have mentioned the complete process in the upcoming section that how to recover data from corrupted NTFS boot sectors. Execute the recovery process wisely and follow each note while performing the action.
Steps to Recover Data from Corrupted NTFS Partition
Follow the below-mentioned steps for effortless recovery within few mouse clicks directly in your specified location. This application is specially designed for NTFS, exFAT, and Fat32 file systems for all Windows versions. It has the ability to convert RAW to NTFS Files System Without Losing Data.
Step 1. Launch Deleted Partition Recovery Tool on Windows OS.
Download Now
100% Safe Buy Now
(100% Secure)
Step 2. Select the drive and which has corrupted boot sectors and click on Scan button.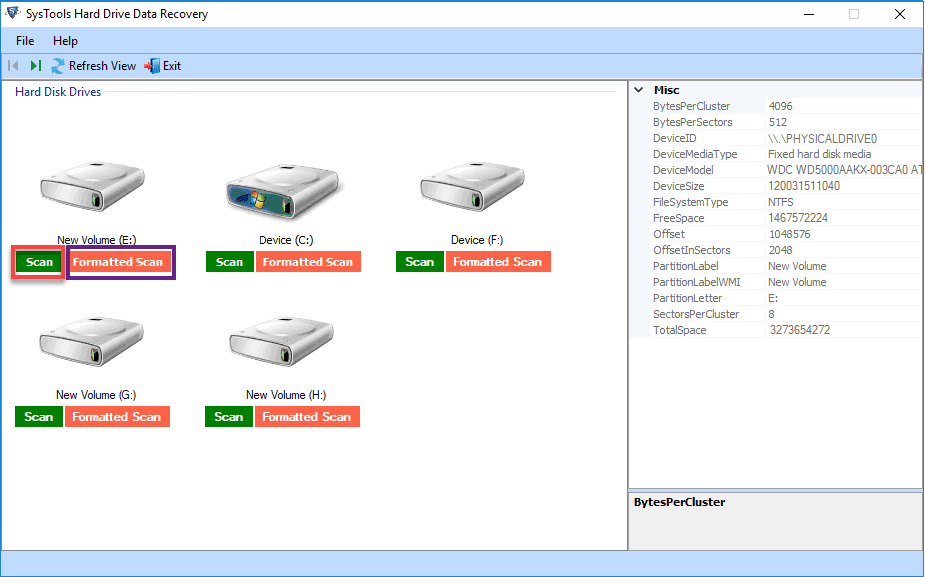 Step 3. Preview the recovered files and select the files you want to restore.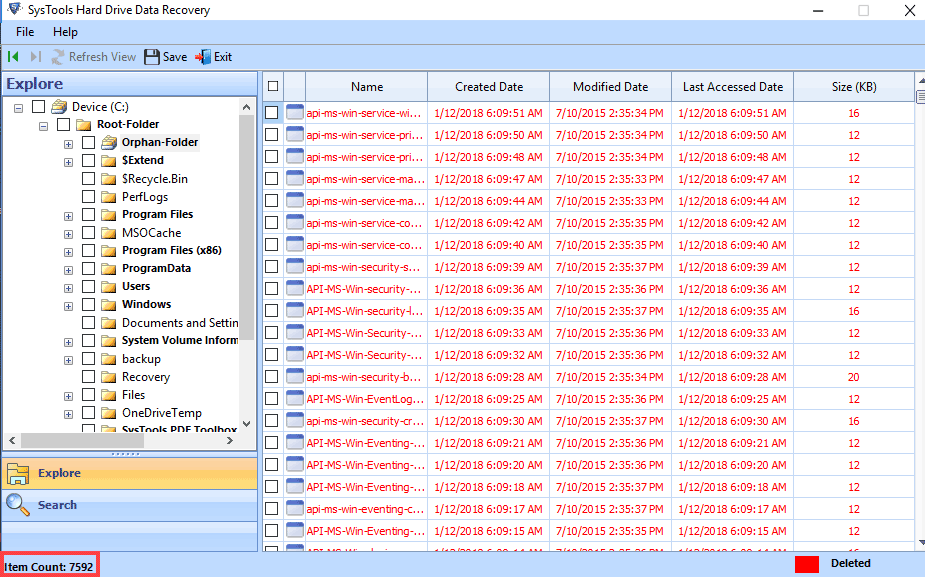 Step 4. Choose the destination path to save the corrupted files. Do not choose the same drive to export the files. It will only complicate things.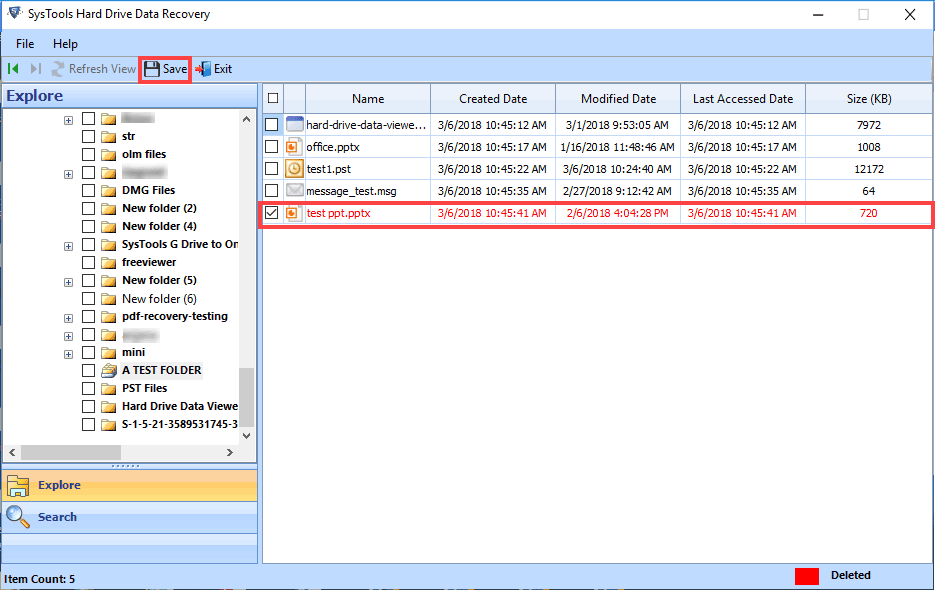 When the export process is complete, you can open and use the recovered files for their respective application. This is how to recover data from corrupted NTFS partition.
Conclusion
Most users are unable to figure out that why their Windows OS is not responding and hindered the booting. We have showcased the reasons and solutions for the damaged boot sector. How to recover data from corrupt NTFS boot sectors is the question when users extremely get annoyed and want to recover data from corrupted NTFS partition at any cost. The above-mentioned computer data recovery utility can surely recover data to your chosen location.