Transfer Outlook for Mac to Apple Mail in Hassle Free Way
Ashwani Tiwari | Published: August 7, 2019 | Apple / Mac Mail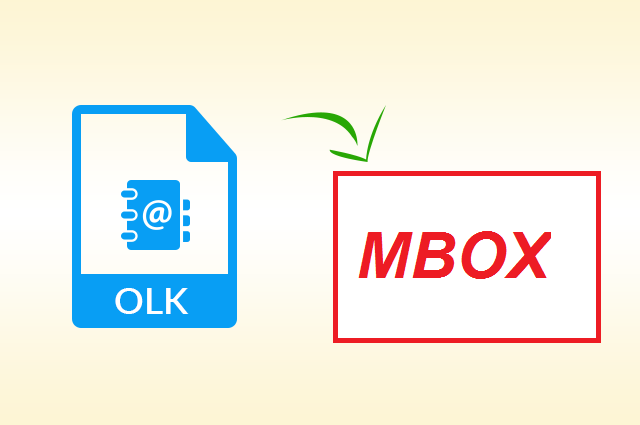 Are you interested to know how to migrate Mac Outlook database to Apple Mail? Stay tuned to learn the ultimate technique to perform this data transfer.
User Query 1: "I have got some Mac Outlook database in my Windows 10 system that I have to convert into Apple Mail compatible file. Then I am supposed to send the file to the senior executive officer who is supposed to open the file in Apple Mail. Tell me how can I do conduct this conversion. I have very little knowledge about the Mac OS file system and there is no one else with whom I can switch this task. So this forum is my last hope and I wish that my learned friends will help me in transferring Outlook-for-mac email to Apple mail."

User Query 2: "Recently, I have come across a bundle of OLK files. Now, I have to separate the contacts from those files and convert them into Apple mail contacts. Since I have been assigned to do this task, I have been looking for good software that can do this job for me. Unfortunately, I have had no luck in this matter till now. If anybody is aware of any method or a third-party tool to export Outlook 2011 for mac to Apple Mail, kindly let me know."
Both Outlook for Mac and Apple Mail are Mac OS based email clients, but they support different file formats for their databases. As a result, it is not possible to export data from Mac Outlook to Apple Mail directly. However, there is a two-part technique for this file conversion. If you like to know how to migrate Mac Outlook database to Mac Apple Mail, this is the right place for you. Here, we will tell the readers the most convenient way to transfer their entire Mac Outlook database.
How to Migrate Mac Outlook Database to Apple Mail
The best way to migrate Outlook for Mac to Apple Mail is to turn the emails into MBOX format and then import the file in Apple Mail. So, we can see that the whole process is divided into two segments. Now, we will learn both the process with the complete stepwise guide. Let's first understand Outlook for Mac database.
The Mac Outlook provides the export option, through which you can export complete data into OLM file format. What if you have a database file i.e. OLK file. The Mac Outlook stores entire data into the .olk file. Here in this post, you will get a solution for both OLK and OLM file.
Section A: Export Mac Outlook OLK Files into Apple Mail MBOX File Format
We have mentioned earlier that Apple Mail does to support the OLK file, and that is why we have to convert it into some other format that is Apple Mail compatible. One such format is MBOX file, that is fully supported by Apple Mail (Mac Mail). You can conduct this migration process on Windows machine, OLK to MBOX Converter for Windows is the most suitable software. For Mac OS users download the utility from below download button.
This software can convert OLK files into MBOX files and it accepts source OLK files in OLK14, OLK15, and DMG file formats. It can also process the orphan OLK file items like emails, contacts, calendar entries, etc. without any trouble or data corruption. During the file conversion, all the attributes of Mac Outlook emails remain intact.
Download Software:

Launch the software and click on Add File button.
Select file or folder containing OLK files.
All OLK database items will be displayed according to folder hierarchy.
Each item can be previewed along with email attachments.
Select MBOX as the export file format.
Apply the date-based filter by accessing the Advanced Features section.
Choose the destination and apply other settings.
Click Export and the software will start migrating your Mac Outlook database file.
Bonus Tip: How to Convert Orphan OLK File Contacts without Identity Folder

This application can also be used to convert only the OLK14 and OLK15 contact files into vCard format. Users can select only the required contacts from the OLK file database, or they can export the OLK contacts without any parent folder. Then they have to choose vCard as their resultant file format. Basically, the software does not need any identity folder for Mac Outlook contacts migration anymore.
Export Mac Outlook Database to Apple Mail, If having OLM File
If you have exported the Mac Outlook emails and saved in .olm file format. Then you have to convert OLM to MBOX file format. For this perform the steps listed below:
Download the Software and install on your Mac system
Browse the OLM File into the software
Select MBOX File format and click on the Export button
After completion of the export process move to Section B.
Note: – Now you have .mbox file. Move to Section B and import it to Apple Mail.
Section B: Steps to Import MBOX File into Apple Mail
After the users have got their necessary emails in MBOX format, they can easily import the file in Apple Mail. This part of the process can be done manually using the features of Apple Mail and does not require any third-party tool. This method is quite easy and can be done without much technical knowledge. Here are the steps you need to follow to upload MBOX files into Apple Mail/ Mac Mail. Before performing the steps, transfer the exported MBOX file to your Mac machine use pen drive or other storage medium.
Now, launch Apple Mail.
Click on File>> Import Mailboxes options from the Menu.
Check the option "Files in MBOX format" and click on Continue.
Now, select the MBOX file you have imported from its location and click Continue.
Wait for some minutes and the complete MBOX data will get imported into Apple Mail mailbox.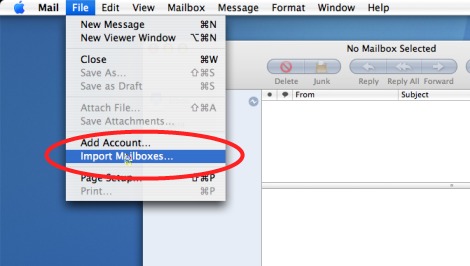 Final Words
These days, how to migrate Mac Outlook database to Apple Mail is a common query about OLK file conversion. In order to perform this file transfer, users have to first turn OLK into MBOX and then, import the MBOX file in Apple Mail. This post discussed all the steps of exporting OLK files into Mac Apple Mail. We expect that users will be able to perform the entire process if they properly follow the steps given here.
FAQ
Can I Migrate Mac Outlook to Apple Mail Without OLM File?
Yes, The complete solution explained in this post. Perform the steps listed above and easily transfer Outlook for mac to Apple mail.
Is It Possible to Import Mac Outlook to Apple Mail without Identity Folder?
Yes, the utility explained above is capable of transferring Outlook-for-mac email to Apple mail without identity folder.
Will The Software Migrate Outlook for Mac to Apple Mail With Contacts?
Yes, the software is capable to export complete data from Mac Outlook database.