How to Repair Multiple EDB Exchange Database Using Different Utilities
Ashwani Tiwari | Published: November 24, 2020 | Exchange Server
Exchange Server is a well-known used server among various users for keeping the Exchange information. The data is stored in the .edb file format. It is said that Exchange database file is created by MS Exchange Server.
However, there are scenarios like virus attacks, bad malicious attack, installation of the corrupt application or the corruption in the EDB file. All these situations lead to corruption in Exchange Databases. So, in order to get the access back, it is very crucial to repair Exchange database.
Thus, in the following write-up, the methods to recover corrupt Exchange database with ESEUTIL command has been discussed.
Best Approach to Repair Exchange Database Manually
As we have discussed there are various reasons due to which the Exchange Server database or the mailbox gets corrupted. So, in the following section, we will describe the manual ways to fix Exchange database corruption issues.
Note: Each version of Exchange Server has its own way to repair the database. The following methods explained below will recover single EDB Exchange database only. If in case users need to repair multiple EDB Exchange database then they can opt a third party software.
Repair Exchange Database 2007 and 2003 Mailbox with ESEUTIL
There are two different methods available, namely, eseutil.exe and isinteg.exe to easily fix Exchange database corruption. The ESEUTIL command is used to scan, repair & defragment the database whereas ISINTEG is used to resolve information store integrity. For using these inbuilt utilities the Exchange database should be in offline mode. Execute the following commands that are mentioned below:
Recover Exchange Database with ESEUTIL /p
This command easily scans EDB mailbox & repair Exchange database if it finds any issues. Execute the below-stated command.

ESEUTIL Defrag Database: ESEUTIL /d
The Eseutil /p deletes the highly corrupted pages instead of repairing them which leads to the creation of white spaces. These empty spaces or the unused storage can be removed with the Eseutil /d command which can defragment the Exchange database.

Use Exchange ISINTEG Utility
This tool is the complimentary version of ESEUTIL and is specifically used to repair multiple EDB Exchange database & to recover the integrity or the structure of EDB database when Eseutil completes recovering the Exchange database.

Recover Corrupt Exchange Database 2010 & 2013 Mailbox
With the updated version of Exchange Server 2010, Microsoft has introduced the online restore EDB file method which is an improvement over the Isinteg utility. This new method i.e new-MailboxRepairrequest Exchange 2010 is used to detect & recover EBD corruption & thus provide solutions to repair Exchange database. The following Powershell command can be used to restore Exchange 2013 mailbox. Execute the command to perform the database repair.

Alternative Solution to Repair Multiple EDB Exchange Database
The best alternative solution is to opt the Exchange Server Recovery software that recover & repair corrupt EDB file. This will allow the users to completely restore the deleted emails from the Exchange database & also prevent data from high corruption issues. The user can easily opt for this solution for efficient Exchange database repair without any data loss condition.
Download Software
Windows OS Buy Software Now
(100% Secure)
Quick and Advance scanning option of this advanced software that easily recover and repair corrupt Exchange database without losing any data. For minimal corrupted EDB file select quick scan option and to recover severely damaged .edb file go for the advance scan option. This scan mode option easily repair corrupted Exchange 2010 mailbox along with many other versions of Exchange server mailboxes.
Also, the advance scanning mode to recover hard deleted Exchange database mailboxes and items from loaded offline/dismounted Exchange database file. Now you can easily recover purged emails Exchange 2016 and any other Exchange data using this option.
This utility support various Exchange mailboxes (archive, shared, user, legacy, disconnected) and items such as: calendars, tasks, mails, contacts, journals, notes. User can export these Exchange data directly to Live Exchange Server, Office 365 and PDF, EML, MSG, PST, MBOX, HTML file formats.
The software can easily export Exchange 2013 maibox to PST file and automatically create export report in CSV file format which stores the success and fail count of export Exchange data.
Key Features Of Automated Software
Preview recovered healthy and unhealthy mailbox items before conversion
Preserver actual folder structure and keep metadata intact
Categories & Date filter option export selective Exchange mailbox data
Remove emails (SMIME/OpenPGP) encryption from Exchange EDB mailboxes in batch
Suitable with all MS Exchange Server, Microsoft Outlook, and Windows OS versions
Quick Steps for Exchange Database Repair
Step 1: Run the software, click "Add File" option > Load the dismounted Exchange EDB file that is needed to be recovered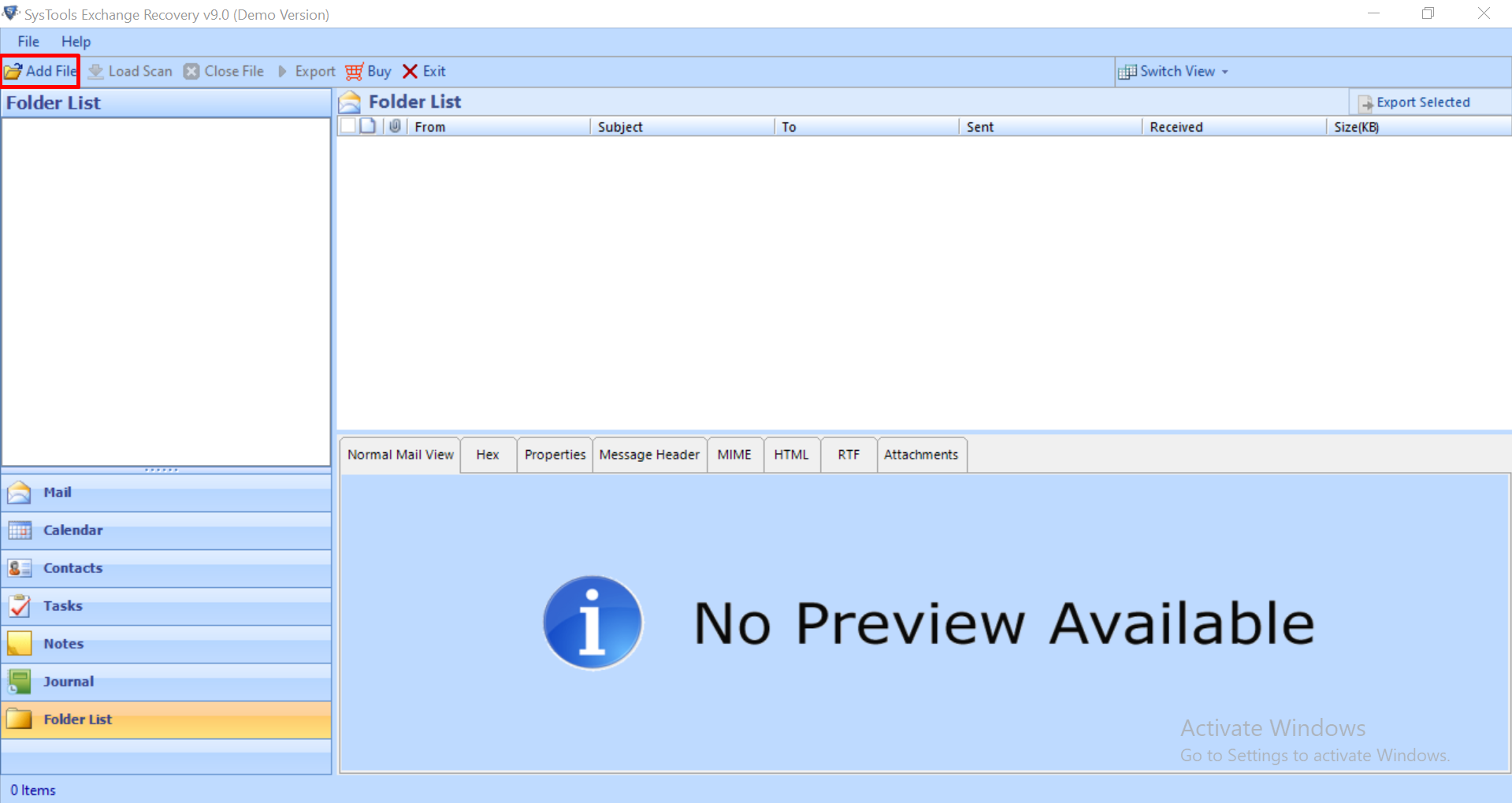 Step 2: Select the advance scan > Click on the Add button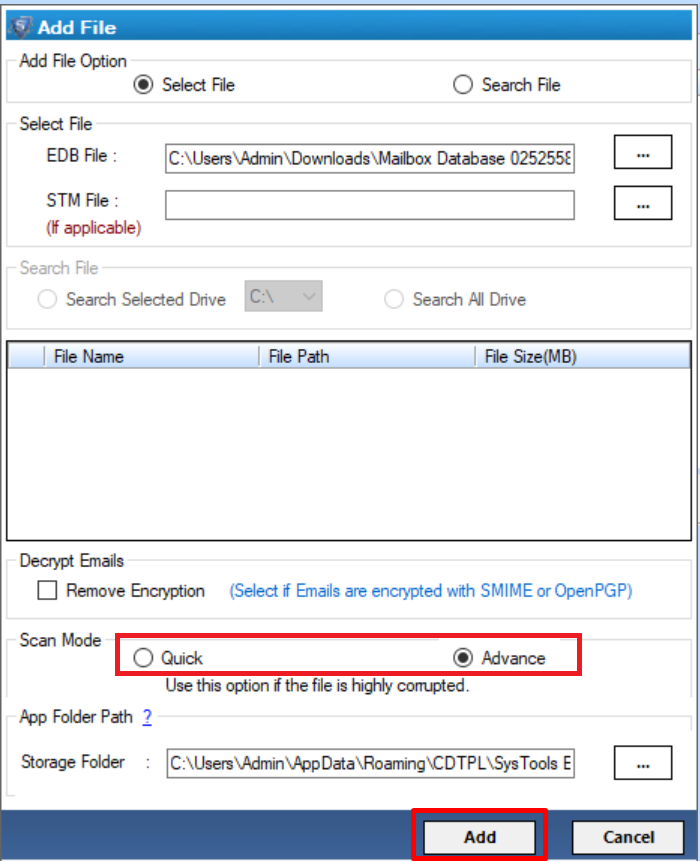 Step 3: Preview the recovered EDB file from the left pane > Click Export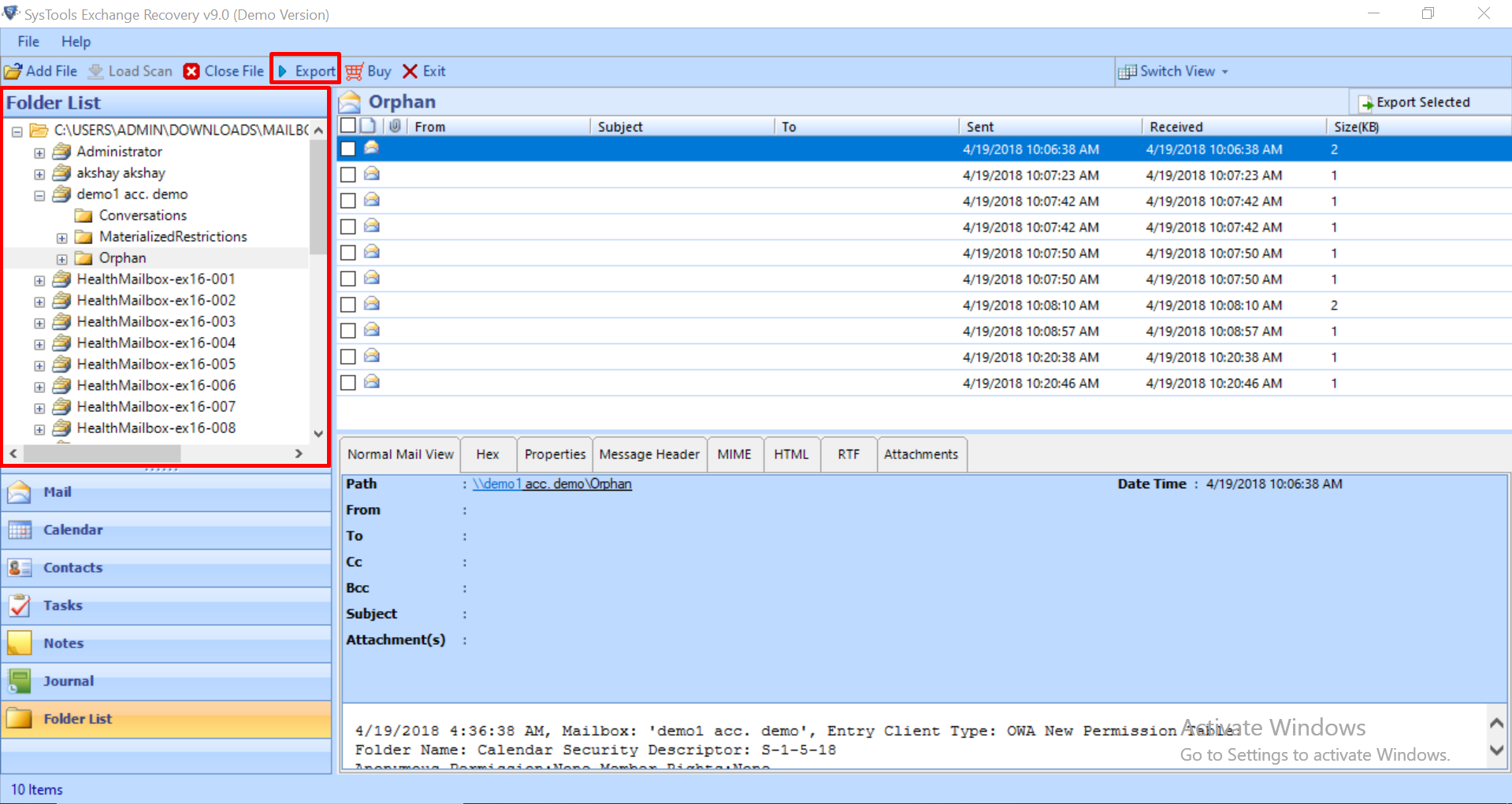 Step 4: Click the EDB mailboxes > Now you can choose the export option > Click on Advance settings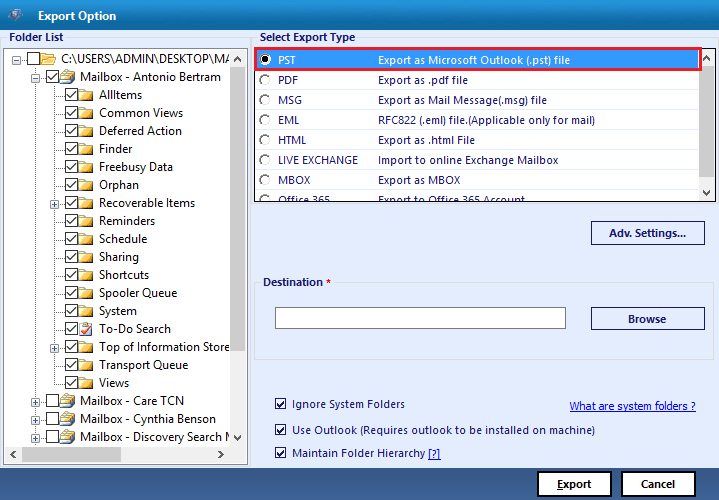 Step 5: If in case the user has used PST file as an export option. Then the user can also select the various Advance settings provided by this software to repair multiple EDB Exchange database.
Step 6: The utility also provides the PST split option to split the resultant recovered file into user-defined size.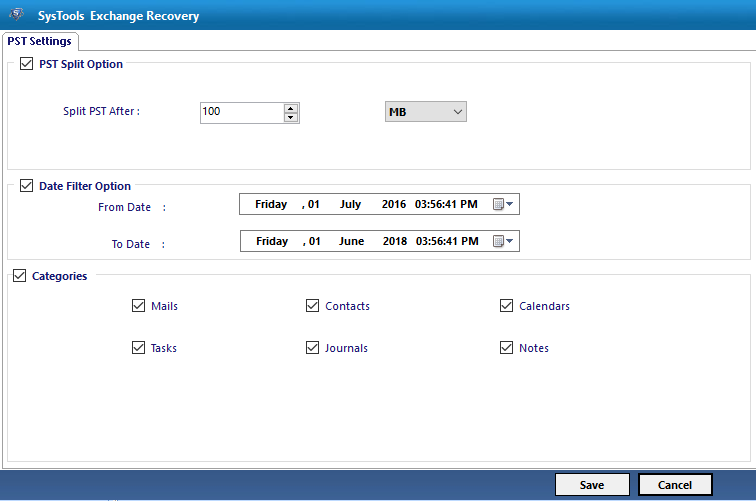 Step 7: Click on the browse button to select the destination path > Then click on the Export button.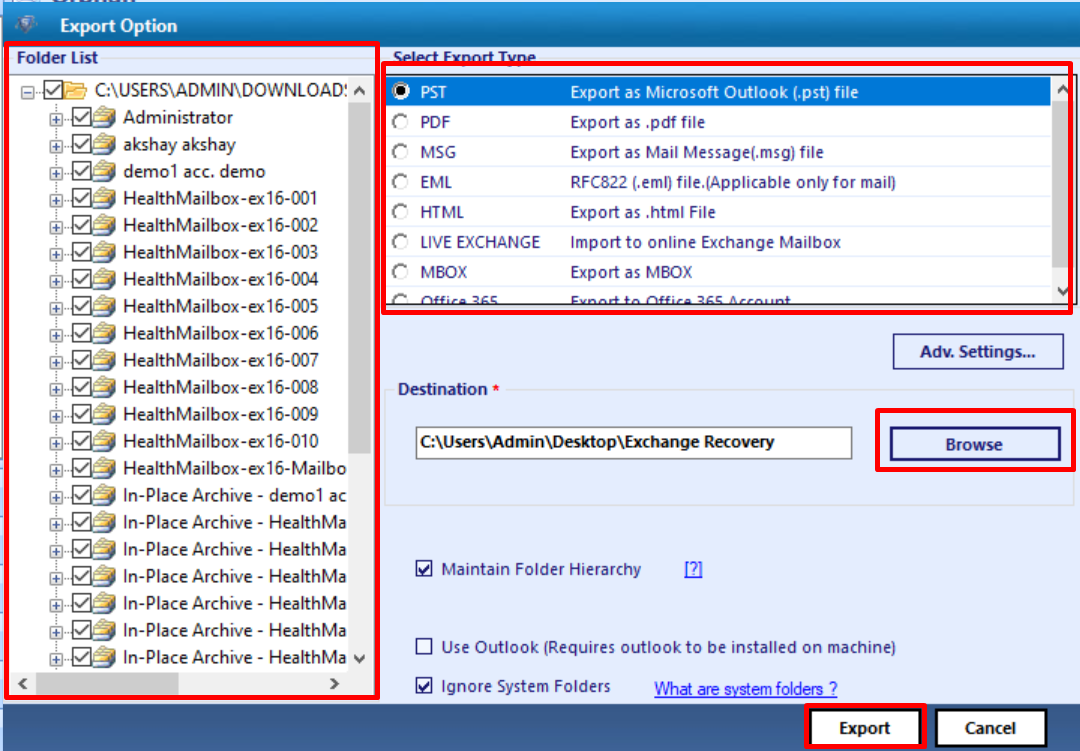 8. The export process will get started to repair Exchange database.

9. The software will also provide the Export report with several details.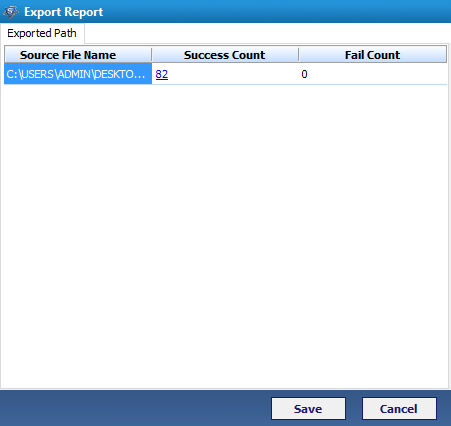 10. Now user can view the exported PST file at the saved location.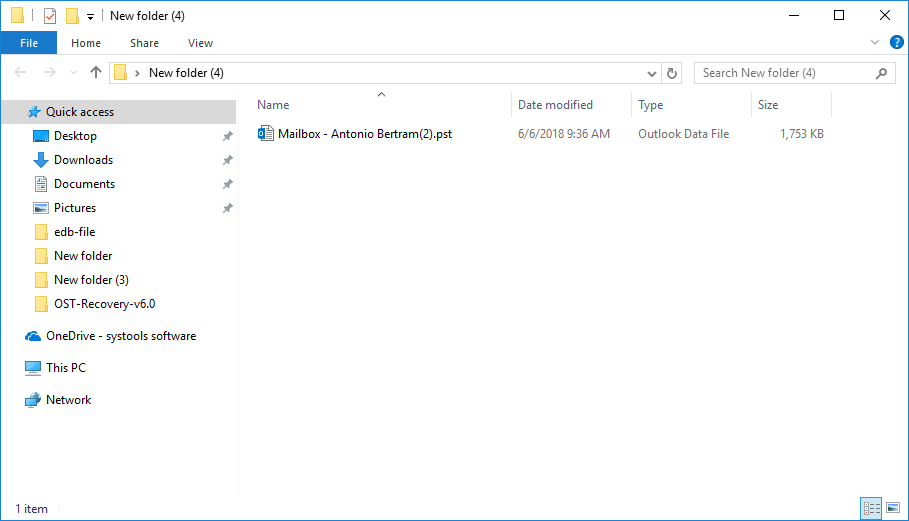 The Final Note
The corruption in the Exchange database is not at all an avoidable situation. Therefore, it is recommended that whenever there is corruption, it is the foremost step to first fix Exchange database. After understanding the user need, different techniques to restore corrupt Exchange mailbox has been discussed. The user can opt manual solution also to repair Exchange database with ESEUTIL & ISINTEG command. Moreover, a professional solution has also been discussed to repair multiple EDB Exchange database.