Methods to Reduce Exchange Mailbox Size Manually
Ashwani Tiwari | Published: March 10, 2021 | Exchange Server
My Exchange mailbox reached its size limit and I was having performance issues with a mailbox. So, I started searching for a possible solution on the web. Read this write-up and know how to reduce Exchange mailbox size.
The best thing which I liked most about this software is its ability to backup large mailboxes from Exchange 2019 database. Although there are some challenges that were faced while performing a backup of Exchange mailboxes, this software overcomes all such issues in a quick and efficient manner.
Are you an exchange server user and received an exchange server mailbox full error. Now, the users whose mailbox has reached its size limit will be no longer able to send or receive any emails. But don't worry, we have a solution for you. Just read the article below.
Method 1: – Reduce Exchange Mailbox Database Size Manually
Here, we have discussed a mailbox cleanup tool to reduce the mailbox size issue. Just follow the steps below.
Open Mailbox Cleanup utility and navigate to File >> Tools >> Mailbox Cleanup.
The user can select any desired option from the displayed options.
Click View Mailbox Size to check the size of your mailbox and individual folders within it. This information can help in identifying the folders about to exceed the mailbox storage quota and needs to be emptied.
The user can also use the Filter option to sort items based on their needs.
Choose the AutoArchive option to archive the items.
Click the Empty button and delete all items from the Deleted Items folder.
Select the View Conflicts Size option to check the Conflicts folder size. Click on the Delete button.
Method 2: – Reduce Exchange Mailbox Database Size
If you want to export the Exchange server database to the backup mailbox and reduce mailbox size. Then, download and install the Exchange Mailbox Export Software. The tool is capable to backup (disconnected, disabled, enabled) or corrupt mailboxes into PST format. Using this utility you can easily copy and save Exchange Mailbox to PST and reduce its size.
Download Software
Windows OS Buy Software Now
(100% Secure)
Steps to Reduce Exchange Mailbox Size
Step 1: Launch the tool and enter the admin login credentials including (Admin SMTP Address, Password, Server Version, Active Directory IP, Exchange Server IP), and click on the Login option.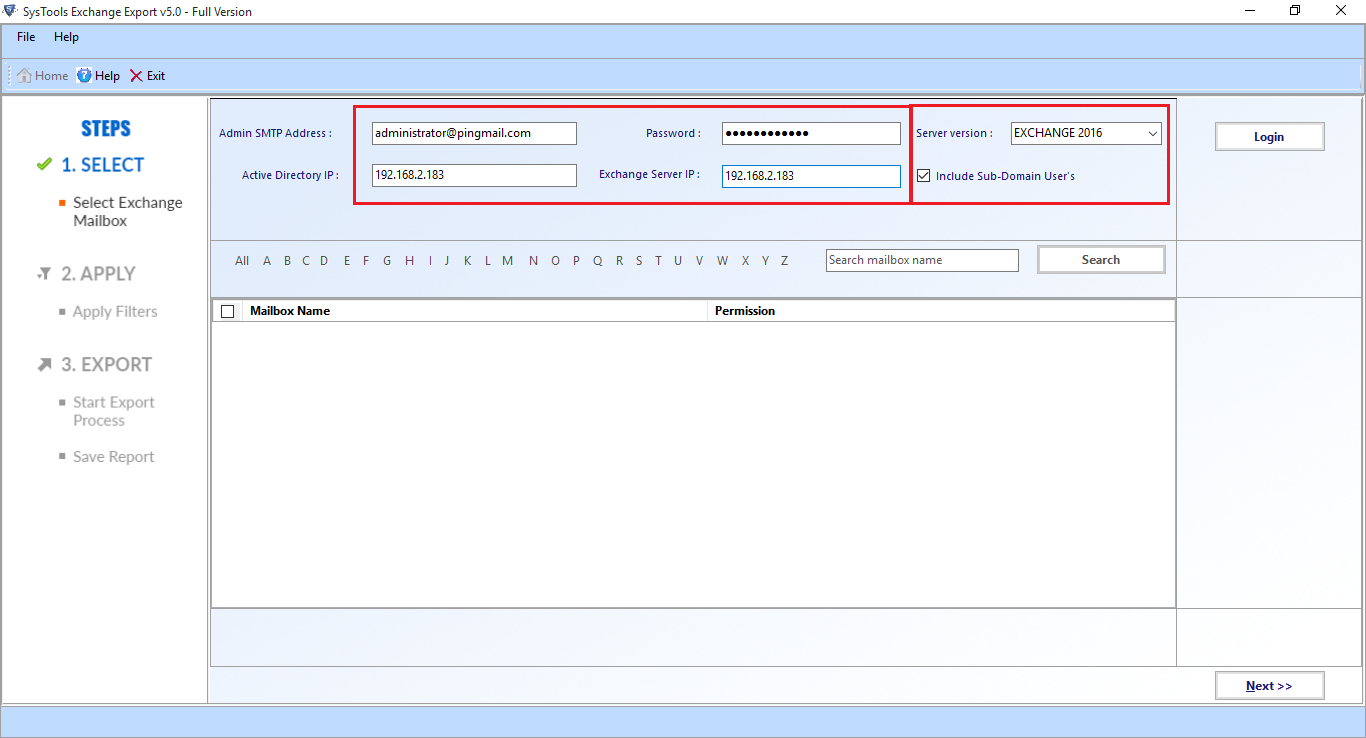 Step 2: Mark Include Sub-Domain User's option to show the mailbox of sub-domain users. Select the mailboxes which you want to export and click the "Next" button.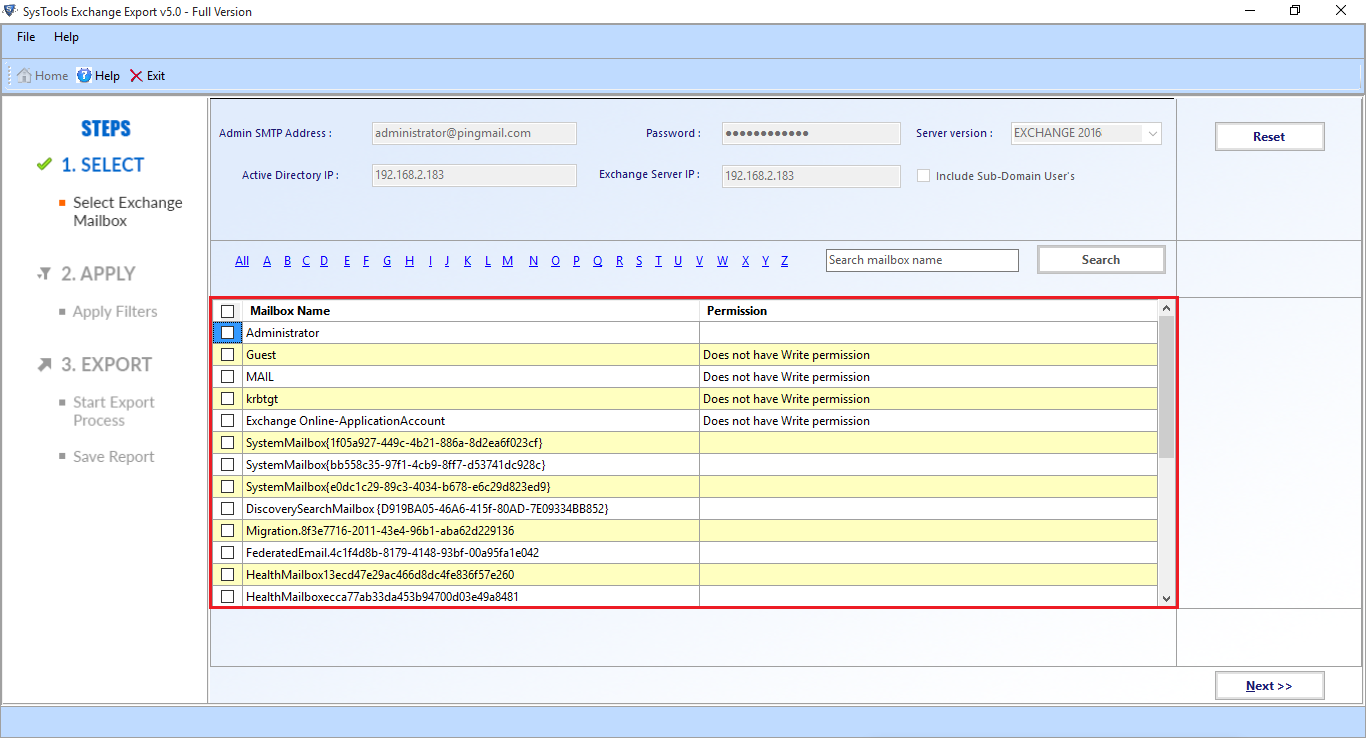 Step 3: Choose the categories (Mails, Contacts, Calendars, Tasks, Journals, and Notes) to be exported. Click on the Browse option to select the destination location to save your file.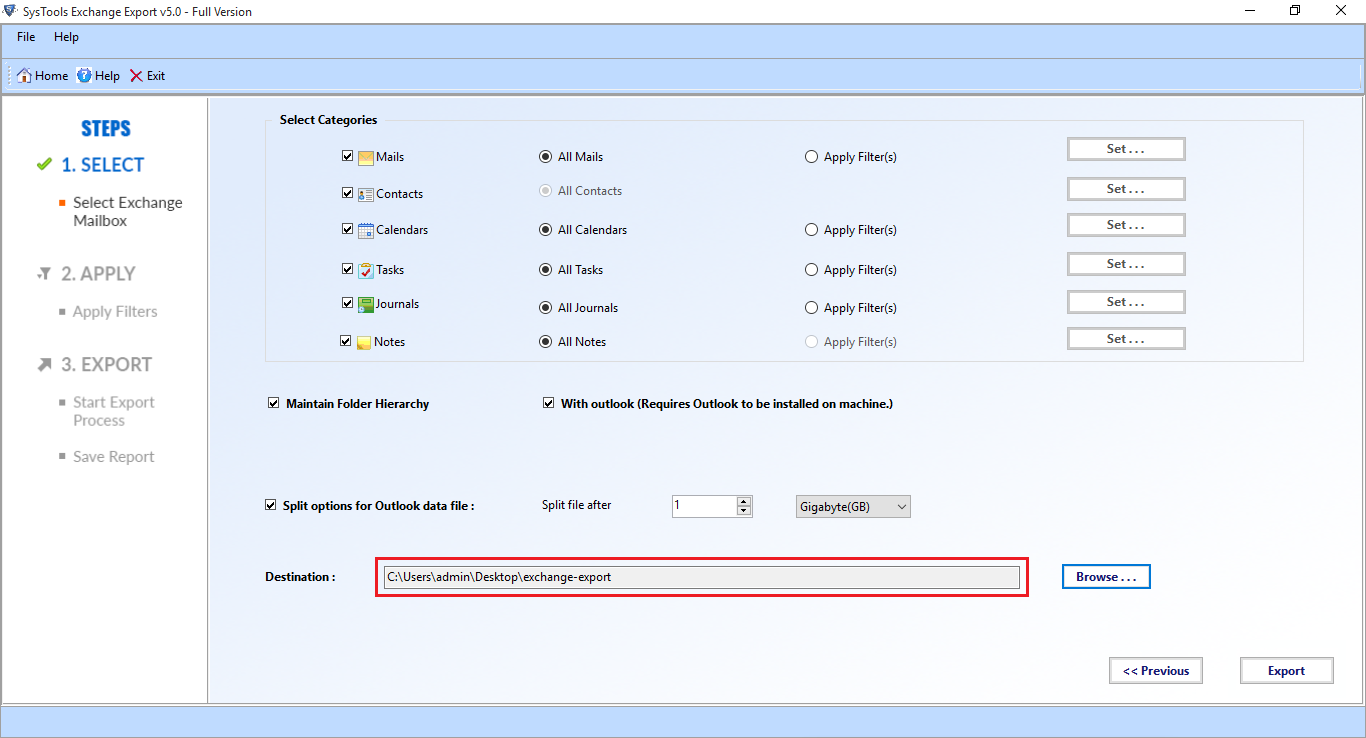 Step 4: Hit the Export option to start the conversion process.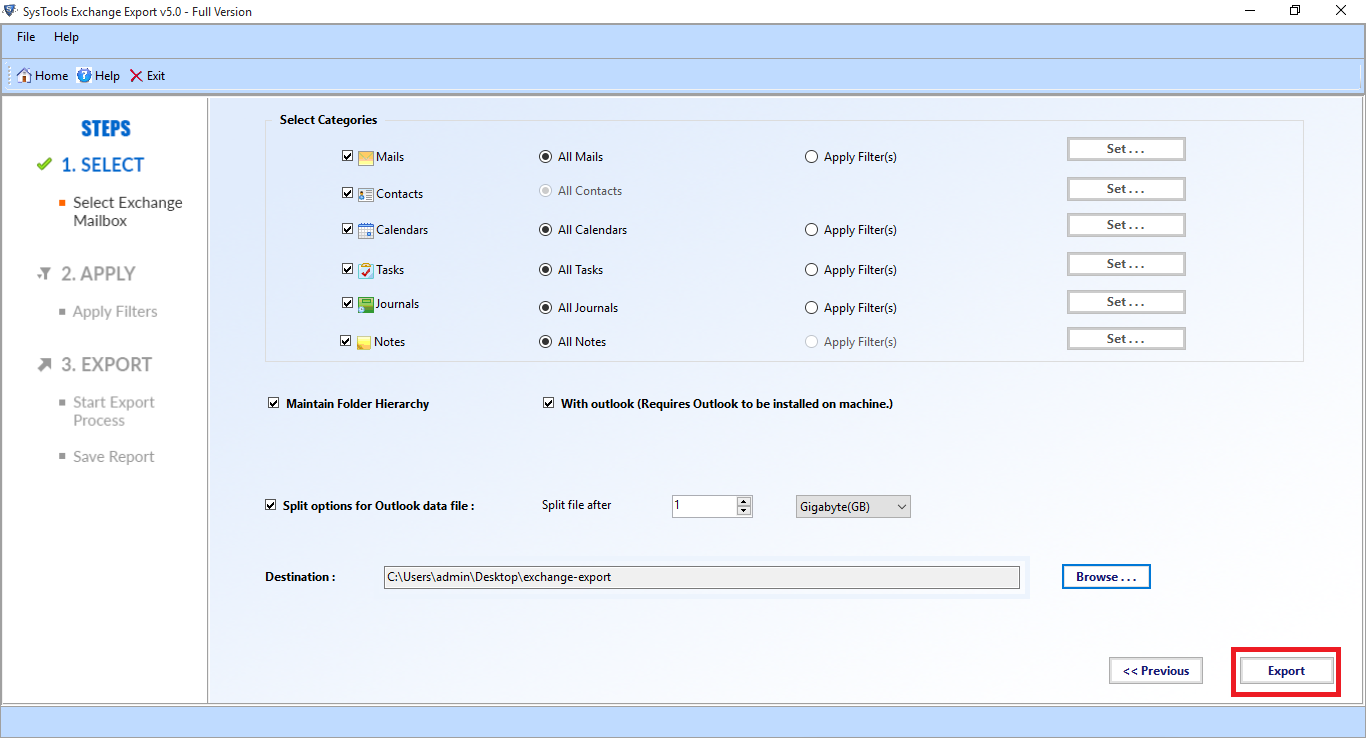 Step 5: Start Microsoft Outlook and click on the File tab.
Step 6: Click Open & Export and then select Open Outlook Data File to add mailbox data
Step 7: Locate the PST files in the system. Select the PST files and click on the OK button.
Step 8: Explore the PST files in the left pane.
Why You Should Use This Utility?
Maintains Data Integrity
Backup Mailbox Size with Security
24X7 Free Technical Support
Lifetime Software Validity
Note: If  in case you have offline/dismounted Exchange database then users can use the EDB to PST Converter Tool which allows users to export offline EDB file to Outlook PST in bulk. Also, it provides Split PST option which allows you to break the Exchange database file while converting to the Outlook data file. Users can easily export mailbox to PST from offline EDB file of any size in a simplified manner.
Bottom Line
In this blog, we have mentioned manual as well as expert solutions to reduce mailbox size. Although, the users can use the mailbox cleanup utility to resolve query i.e., how to reduce exchange mailbox size. But, if the users find it unable to reduce mailbox size then, we suggest the users try a professional solution to fix their problem in a very short time.