How to Recover Corrupted Files from External Hard Disk – Know What to Do Now?
"Hello, We have a laptop at home that I and my mother both use. We also use external hard drives to store movies and games. I have noticed some unusual things about the external HDD for the last few days. Whenever I connect the hard drive, it takes a lot of time for my system to detect it. Moreover, I see some random files are also missing from that HDD too. I think that the external hard drive has been corrupt. Now tell me how do I  recover files from corrupted hard drive. There are more than 300 GB of data and I do not want to lose my collection. Please tell me any easy method to fix a corrupted external hard drive."
Are you also facing the hard drive corruption problem? Would you like to recover data from damaged external hard drive? Read this blog to know how you can recover corrupted external hard drive files. Also, know what to do when the hard disk is corrupted.
External hard drives are usually used for storing various files. Often, they are used for data backup and saving large-sized files. Now, many issues can make an external hard drive corrupt and damaged. This is equally disheartening for the users as an internal hard drive corruption. During this situation, it is often asked, how you recover the external hard drive when it is corrupt.
This blog will focus on this topic and tell readers how they can recover files from external hard drives.
#1: – Scan With Anti-Virus to Fix Corruption Hard Disk Issue
There are many anti-virus applications available in the market. You can choose any trusted antivirus software and scan your hard drive with it to resolve the corruption. Before running the tool, make sure it does not delete any files in order to recover files from the external hard drive. Some of the anti-viruses are:
Norton Anti-Virus
Avast Anti-Virus
AVG Anti-Virus
Avira Anti-Virus
Kaspersky Anti-Virus etc.
Note: – While scanning corrupted files or hard disk. Some of the anti-viruses delete infected files. Make sure to check before using anti-virus.
#2: – Format your Corrupted Hard Drive
If anti-virus didn't for you, then you have only one option left i.e., format the Disk. But formatting an HDD will erase complete data. If saved files are not important then Format the disk immediately.
Steps to Format Corrupted Hard Disk
Open Disk Management, and press the Windows + R key to open the Run box.
Type diskmgmt.msc and click on the Ok button. After that, the Disk Management window will appear. Select the external hard drive.
After that right-click on it and click on Format. After that follow the instruction.
Steps to Format Hard Disk Corrupt Partition
Open File Explorer and select the corrupted partition.
Right-click on it and after that click on the Format option
Now it will ask you to select the file system (exFAT, NTFS, etc.)
Note: Formatting a disk will erase complete data. If it happened to you, and you want erased files back. Follow the below solution.
Recovery Solution to Recover Corrupted External Hard Drive
There are different ways to fix this corruption and you can try any one of them. But the solution is not trusted and safe. Due to this, you may lose your important files. But this most trusted Hard Drive Data Recovery Software will empower you to save files. Here is how you can run this software:
Step 1: – Connect the external hard drive to your system.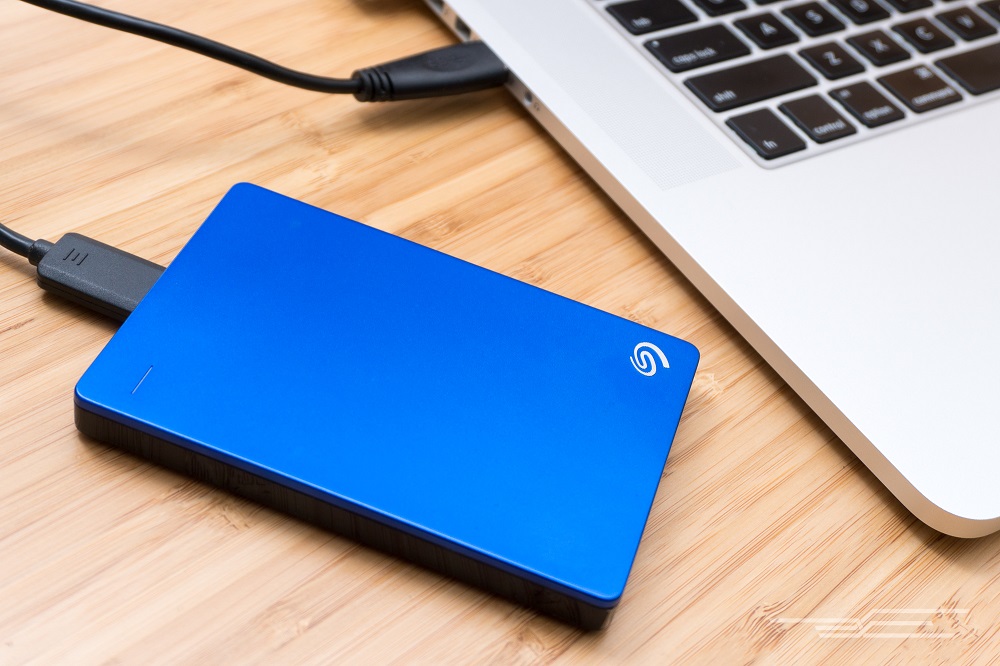 Step 2: – Launch the software on your system. Click on the Scan button underneath the corrupted external drive letter.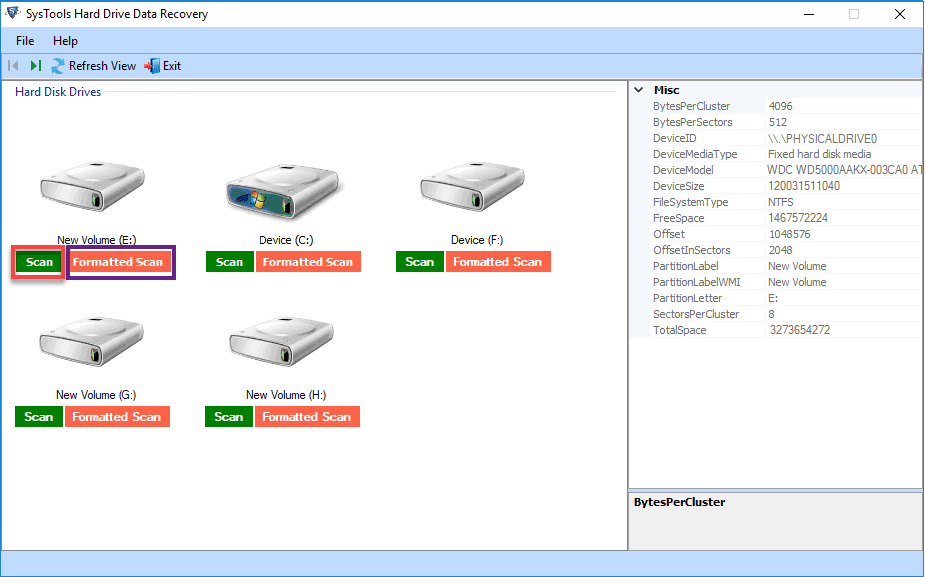 Step 3: – The software will scan it and show all the items for preview. It will also recover permanently deleted word documents from Hard Drive and highlighted them in red color.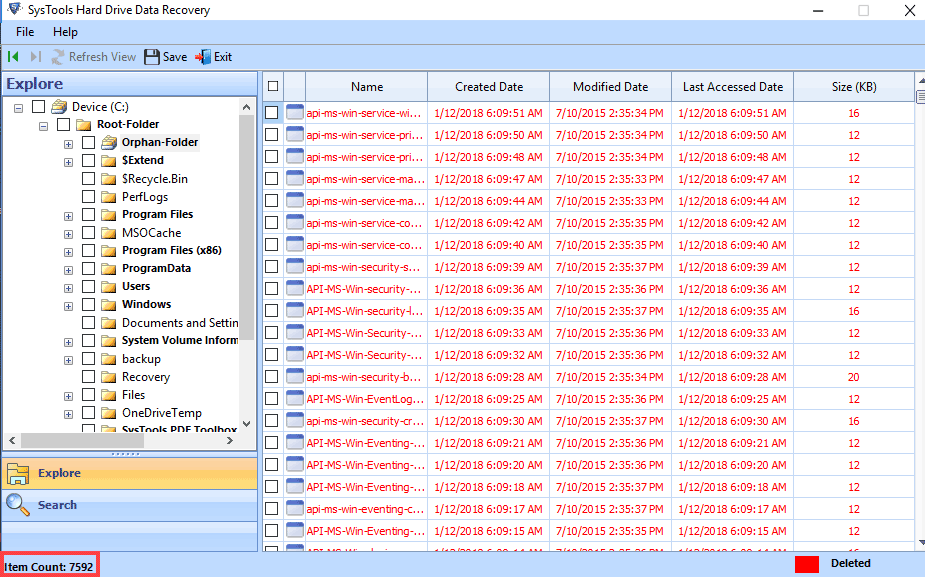 Step 4: – Now, users can choose the files they wish to retrieve and select those before clicking on the Save button. Choose the location where you want to save these recovered shift deleted PST files from HDD. The application will retrieve all the chosen files.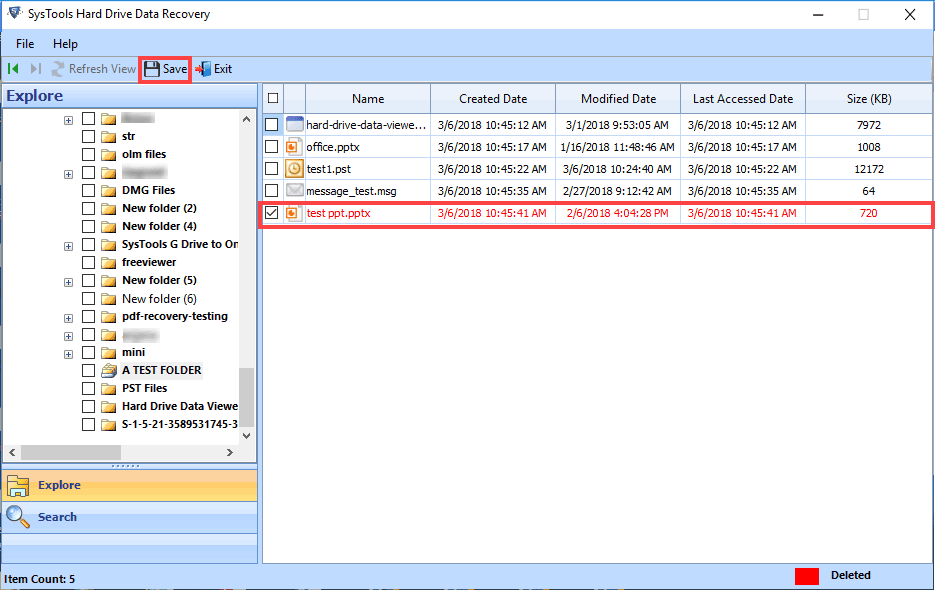 In case you want to try some manual methods beforehand, here are two common manual tricks to remove external hard drive corruption. These methods do not assure data recovery from the corrupt HDD.
#3: – Run CHKDSK Command to Fix Corrupted Hard Drive
You can also take the help of a command to prompt to fix the external hard drive not formatted or corruptions error. Most searched solutions, but in actuality, this method will not solve the corruption issue.
a. Open Command Prompt by typing CMD in the search box.
b. Type chkdsk Z: /f /r /x in the command window. Here, replace Z with the drive letter of your external hard disk.
Note: – Here, 'f' command is used for fixing corruption, 'r' is used for recovering data after detecting the bad sectors, and 'x' dismounts the drive (if necessary) before the process begins.
Extra Info:
Symptoms of Hard Drive Corruption
Here are some of the common symptoms of corrupt or damaged external HDD. Before knowing how to recover files from a corrupted hard disk.
PC fails to recognize the hard disk
Files are disappearing from the drive
Getting error message that 'you have to format the drive before opening'
Error message 'the drive is corrupt and inaccessible'
The size of the external hard disk becomes 0
The HDD size is shown correctly but files are not found
The file system of the external HDD became RAW
The disk makes a ticking noise after connecting, but the sound was not there earlier
If one or more of these symptoms are occurring, then there is a possibility that the drive is corrupt and damaged. What you have to do then is to stop using the hard drive immediately. You should also try to recover permanently deleted emails from hard drive.
Conclusion
Various reasons can lead to external hard drive corruption. In the above discussion, we have answered, to retrieve lost files from failed hard disk whenever it is corrupted. If you suspect that your external HDD is corrupted or damaged, you can use Computer Data Recovery Tool to restore important files and save them in a different location. You can also try some manual methods given above section in this write-up.