How to Export G Suite Calendar to Outlook – Solved
Ashwani Tiwari | Published: May 21, 2020 | G Suite
Calendars are a necessity in one's professional life. It helps you manage events, meetings, etc. It is also easy to transfer them from one email client to another, since manual methods are more or less always present to do so. Same is the case with G Suite calendars. It is quite simple to export calendar from G Suite. You can access this calendar in applications such as MS Outlook, Thunderbird, Office 365 , etc as per preference.
Here, we will talk about the methods that can be used to export G Suite calendar to Outlook in a simple yet efficient manner. But first, let us take a look at a user query.
"Hi, We are in middle of exporting calendars from G Suite to use it in desktop Outlook email clients. Although the process to do so from a single account is a simple one, we are not able to find one that can do so for the whole domain at once. It will save us a considerable time and effort. "
Choose Your Method to Export G Suite Calendar to Outlook!
There are two methods to do so:
Manual Method
Automated Method
These methods along with their advantages and disadvantage. Go through the methods and choose as per requirement.
Manual Method: Extract Google Calendars & Import in Outlook
Alert: The manual method is a simple set of instructions divided in 2 steps. It must be repeated for each email account as only one account is processed by this method at one time. For bulk export, kindly opt for the second method.
Step 1. Export Calendars from G Suite Account
Open Google Calendar and log into the account.
Hit the Gear button from the top right section and click on Settings.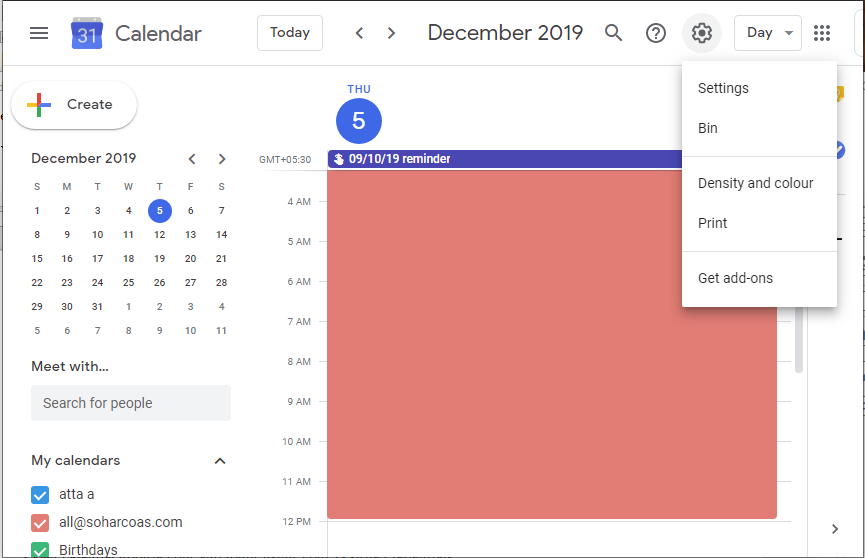 Click on Import & Export from the left panel and select Export.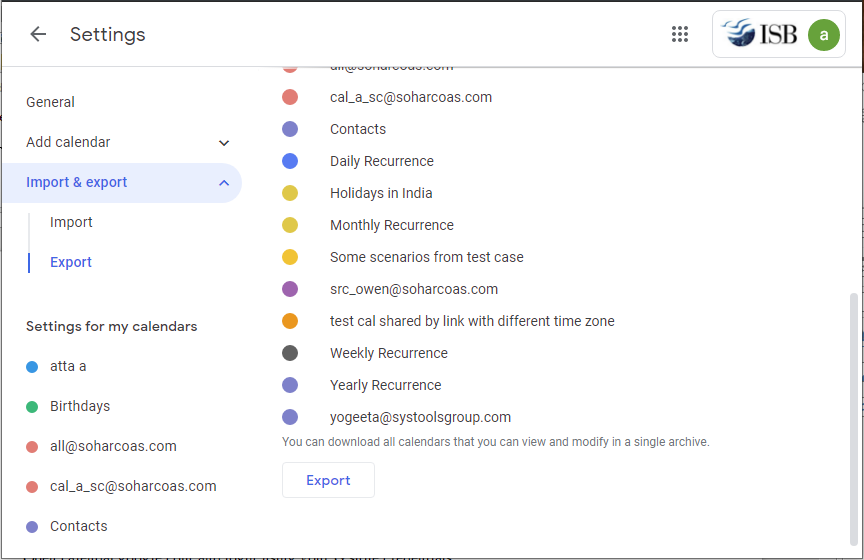 Click on the Export button to download all the calendars in a single archive (.zip).
Extract the calendars from the Zip file in ICS format.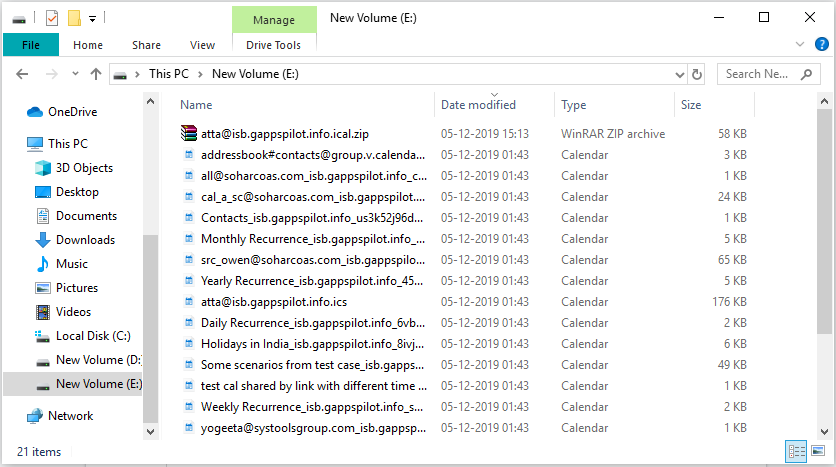 Step 2: Import the ICS Files in Outlook
Run MS Outlook on your Windows machine.
Go to File menu and opt for Open & Export option.
Select Import/Export and the Import and Export wizard will open.
Here, select Import iCalendar(.ics) or vcalendar (.vcs) and click Next button.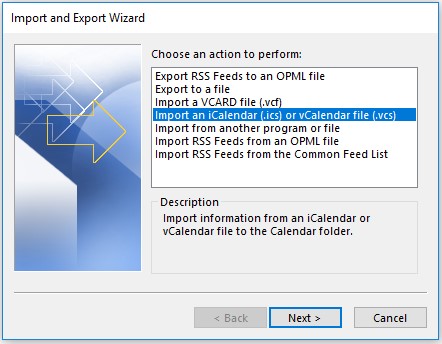 Browse and select the ICS file exported from G suite in Step 1 and click on Ok button.
Now, click Open as New to open it as a new calendar without importing its content in the existing Outlook calendars. Or, click Import to import G Suite calendar to Outlook existing one.

Method 2: Export G Suite Calendars to Outlook For Complete Account
Use G Suite Backup Tool to download calendars from multiple G Suite accounts at once. There is no limit on the number of size of mailboxes. Furthermore, be it a single account, some specific accounts of a department or the complete domain accounts, this tool functions in all the cases. Along with calendars, the tool also supports exporting emails, contacts and docs as per requirements. Filter is also available to import calendar items that fall within the specified range.
The steps are divided in 2 sections similar to the manual method.
Step 1: Export Calendars from Multiple G Suite Accounts
Launch the tool and click Backup button.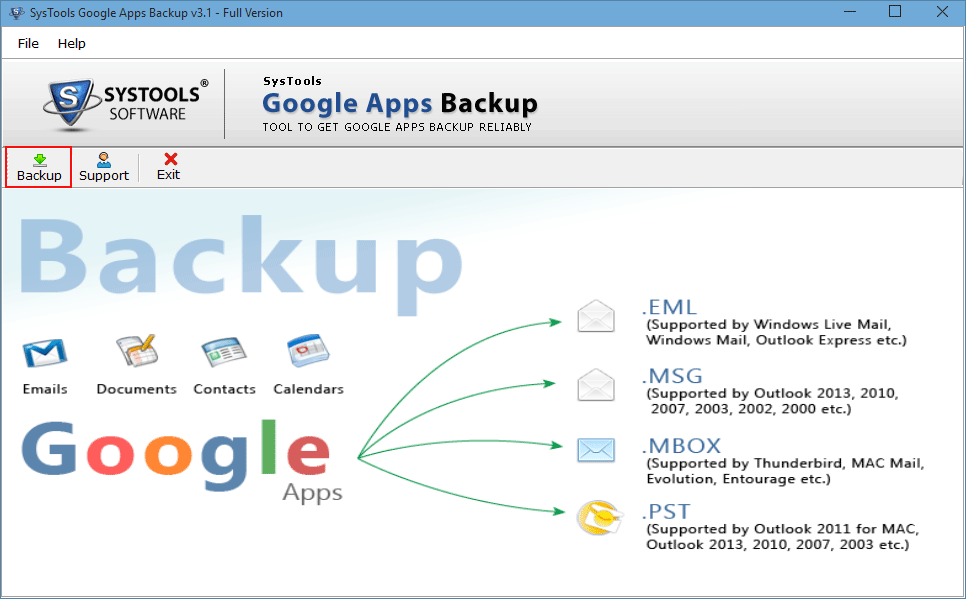 Select Domain Users and authenticate the account with admin credentials.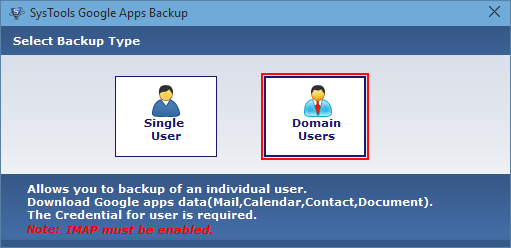 Select CSV file that contains the list of users whose accounts are to be processed for calendars.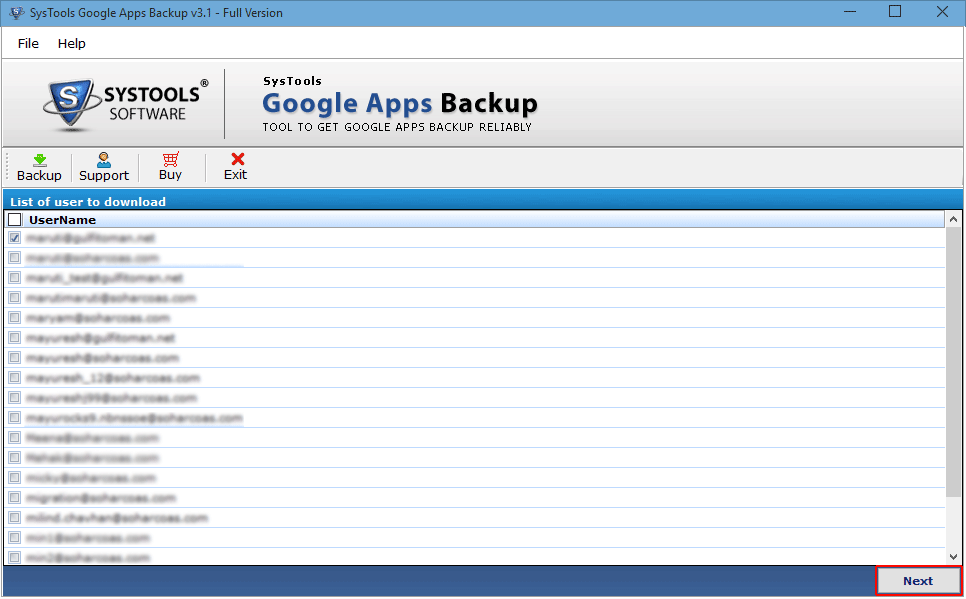 Choose PST along with Calendars from the interface and apply filters.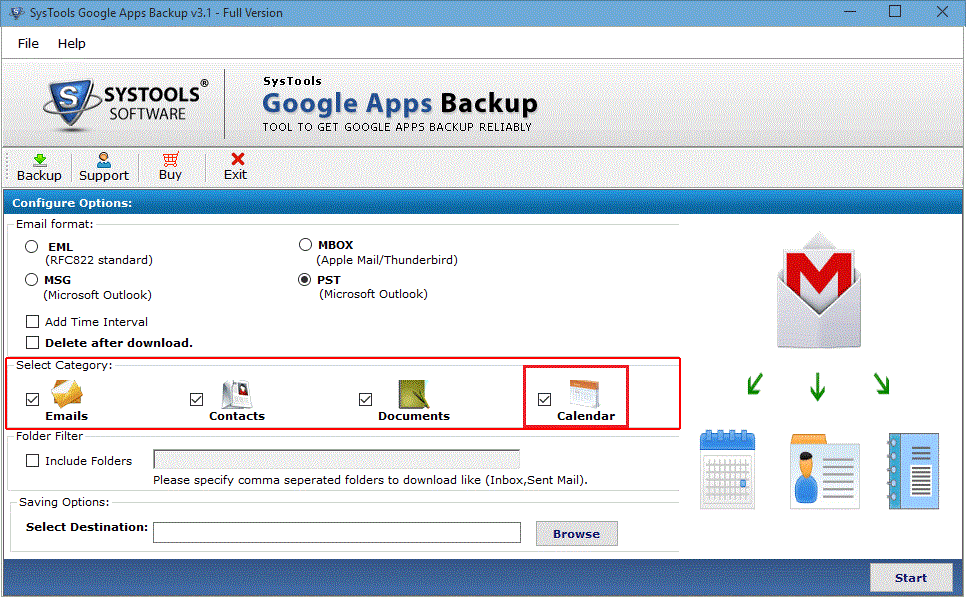 Click on Start to export G Suite calendars to Outlook PST on local system.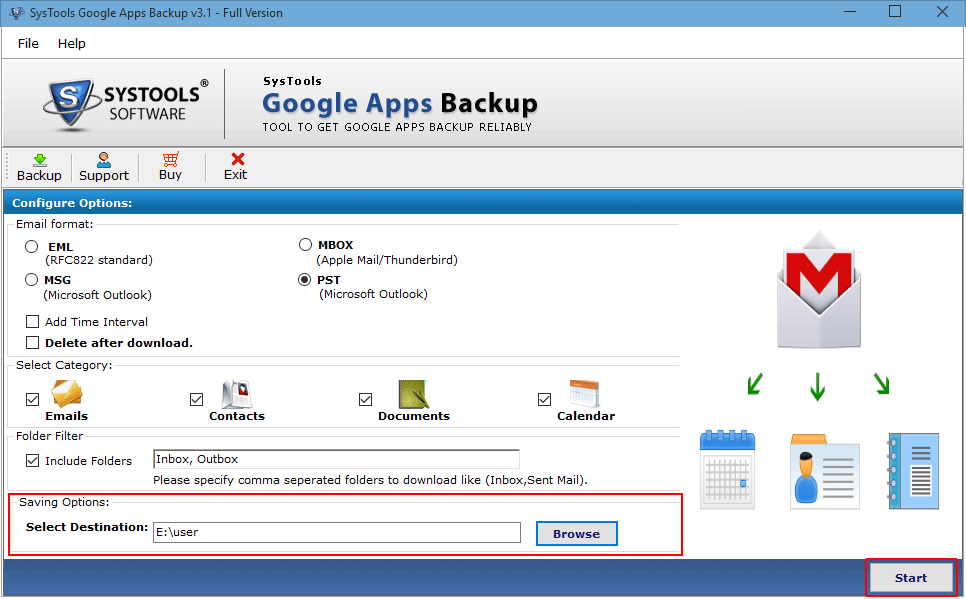 Note: If you choose any format other than PST, the calendars will be exported in ICS format. So you can choose the format to export the data and import them in Outlook later.
Step 2: Import the File in Outlook
Import the PST file in Outlook by using the Import & Export Wizard:
Go to File >> Open & Export >> Import/Export.
Choose Import from another program or file >> Outlook Data File.
Browse and select PST and import it in Outlook.
If the files are exported in ICS format , then you can apply the process given in Step 2 of Manual method.
Wrapping Things Up
Whether you want to export calendars from G suite to use as a backup or move it into another email client, the primary process remains the same. Fortunately, Google provides a way to export such data and Outlook imports it without any problems. However, this is only applicable to one Google account. Therefore, along with this method, we provided a tool that can export G Suite calendar to Outlook for a complete domain. This tool is fast and safe making it a reliable application.