Top 2 Methods to Export Google Calendar to ICS File
Ashwani Tiwari | Published: September 3, 2020 | G Suite
Do you want to export Google calendar to ICS file? You can actually do it manually. Here, in this article, we provide feasible solution to save calendars to your local system.
Currently, it is perceived that a large number of Google account users are trying to export calendars to computer. As, ICS is the standard file format for storing calendar events, most users want to export Google calendars into ICS file format. And that's exactly what we will cover in this article. So, let's get started.
Methods to Export Google Calendar to ICS File
Here are the methods to download calendars to ICS file from Google account:
I. Save Google Calendars from a Single Account
This method is feasible for Google mail account. Here are the instructions:
Go to Google account and sign in with your Google credentials.
Open the Calendar application.
Click the Gear button from the top right corner and select Settings option.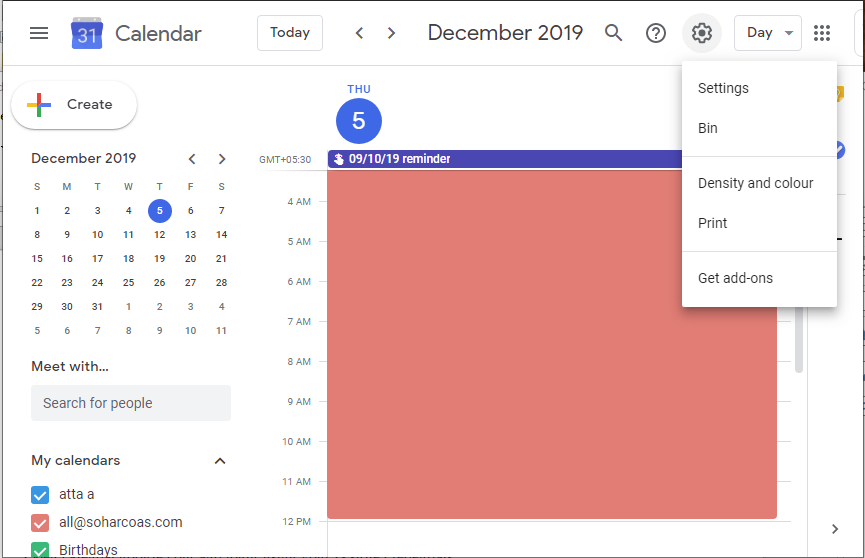 Click Import & export and select Export.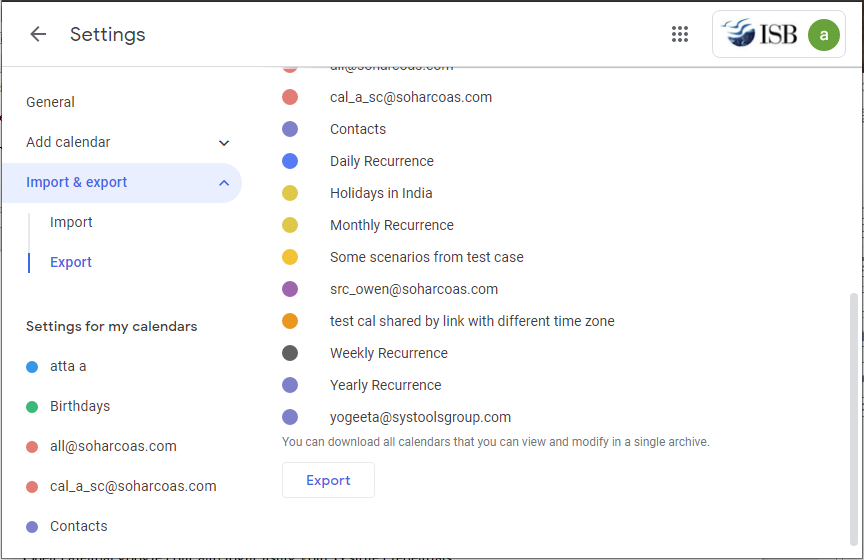 Now, select the Export button to download all the calendars in a single archive.
Once you have the ZIP file in your system, extract the ICS files from it.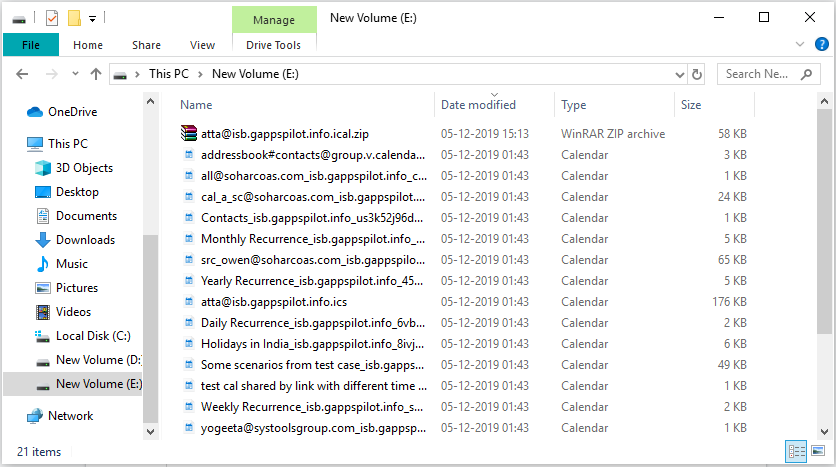 That's it. All files are exported successfully to your system. But, it's only feasible for individual accounts.
II. Export Google Calendar to ICS from Multiple Accounts
This method is best for exporting Google calendars to ICS file from multiple G Suite user accounts. Here's how it works:
Use G Suite Backup Tool to save and download calendar events from several accounts at once. Regardless of saving a single account, specific accounts of a department, or complete domain accounts, this tool functions in all cases. The software also supports exporting of other data items such as emails, contacts and documents as per requirements.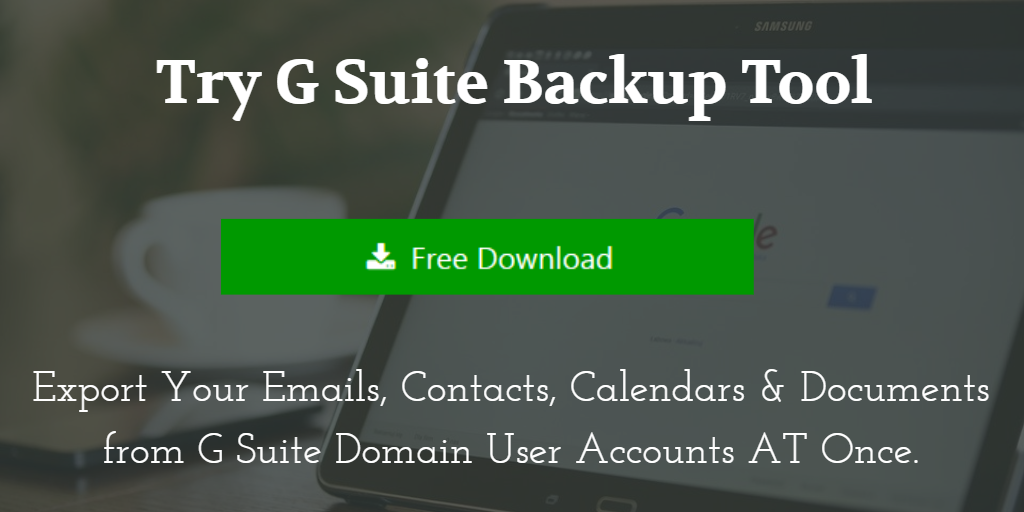 Here's how it works:
Run the software and click Backup button.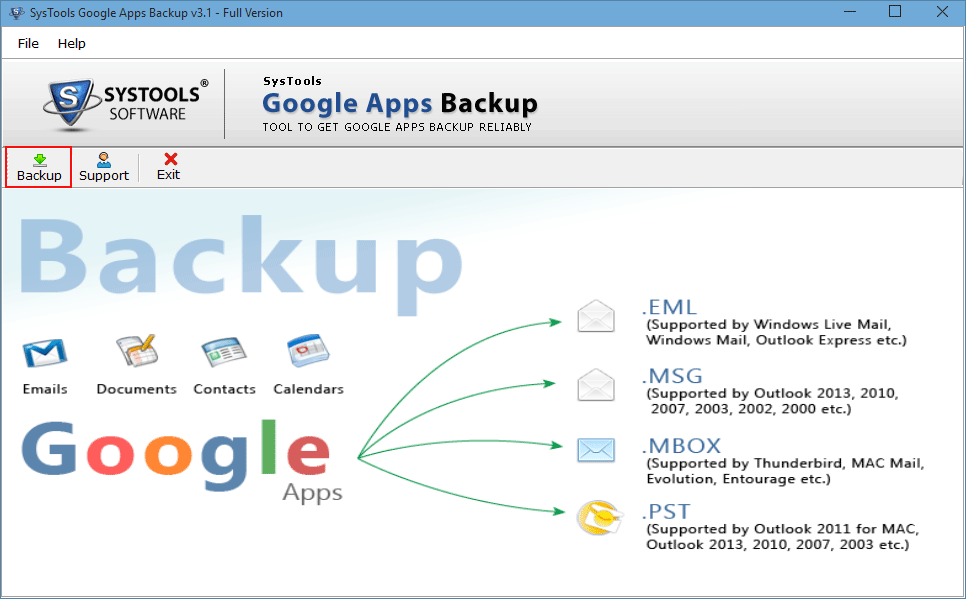 Select Domain Users and authenticate the Google admin account.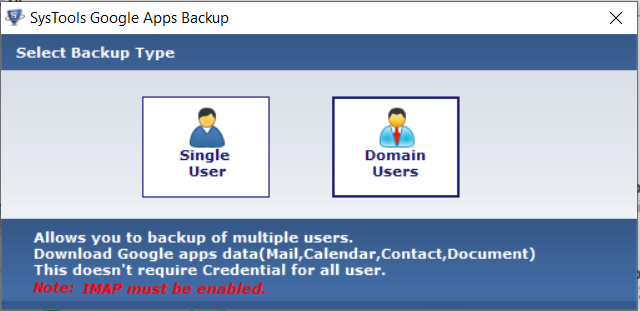 Import a CSV file that contains all the list of users from which calendars are to be exported.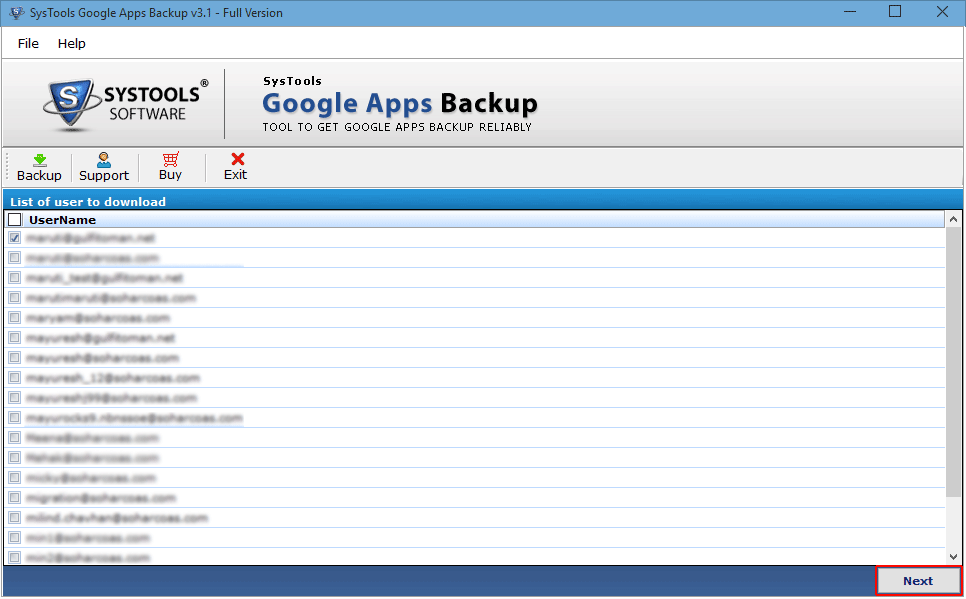 Choose any export format, and set the Category to Calendar from the interface.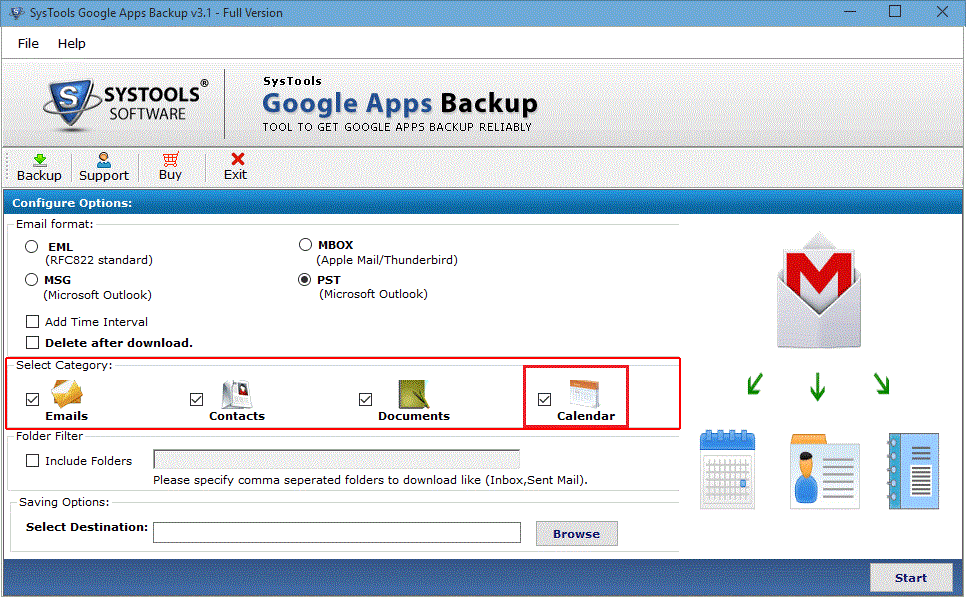 Hint: If you choose PST format, then the calendars will export into PST file. Therefore, you must choose any other format, and the calendars will be saved in ICS format.
Click Start to export G Suite calendars to ICS format.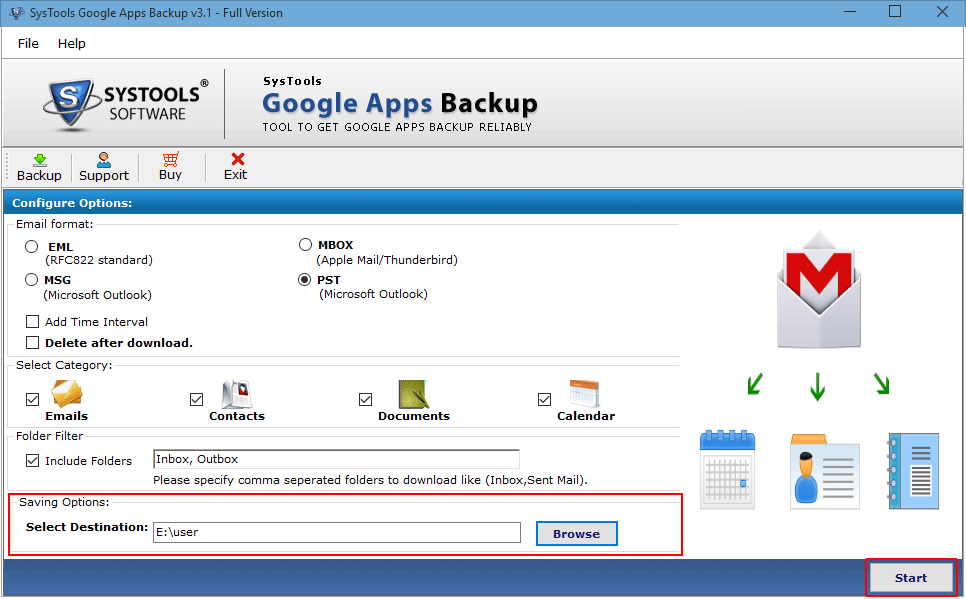 That's it. With this, you can easily export G Suite calendars to Outlook, Thunderbird, and other applications. Because it will easily save calendar to ICS file that are accepted as the standard format for calendars.
Final Words
There are plenty users that wish to export Google calendars to ICS file format. And later use them in different applications on your Windows system. Fortunately, Google provides a native option to export such data. But, it's feasible for individual Gmail accounts only. So, for those users who wish to save calendars from multiple G Suite accounts. This tool is fast and reliable.