How to Convert Excel File to HTML? Smart Approach
Summary: Facing an issue and got stuck in a situation to convert Excel file to HTML? Many of the users are stuck in the same scenario. In this guide, we discuss the best techniques to resolve this query, file format using multiple solutions. Read this article carefully for the perfect and quick conversion. 
Excel files are basically used to store data in large amounts and it contains their file in XLS/XLSX format. But due to some reasons, users want to convert their XLS file into HTML format. On the other hand, HTML is a web page language that is used to develop HTML webpages pages. It also helps to connect the web page to the web server. 
Why Need to Export Excel to HTML
Supporting Documents and Links As you know, websites often contain images and other supporting documents, as well as links to other websites. When you convert an Excel file to HTML, the file and related links are automatically managed and saved in your support folder. So the first rule is to always keep your website and supporting files in the same place. Otherwise, the website may not display properly. Unsupported Excel Functions on Website Unfortunately, when converting Excel contacts to HTML, some very useful and common Excel functions are not supported. Some of them include conditional formatting, data bars, color scales, etc. Therefore, it is important to use it with extreme caution.
Convert Excel File to HTML Format With Manual Technique 
As we said above Excel stores its files in XLS format which is not supported in any of the applications. In this section, you will get a manual approach conversion process to export Excel files to HTML. 
First, you have to open your

Excel File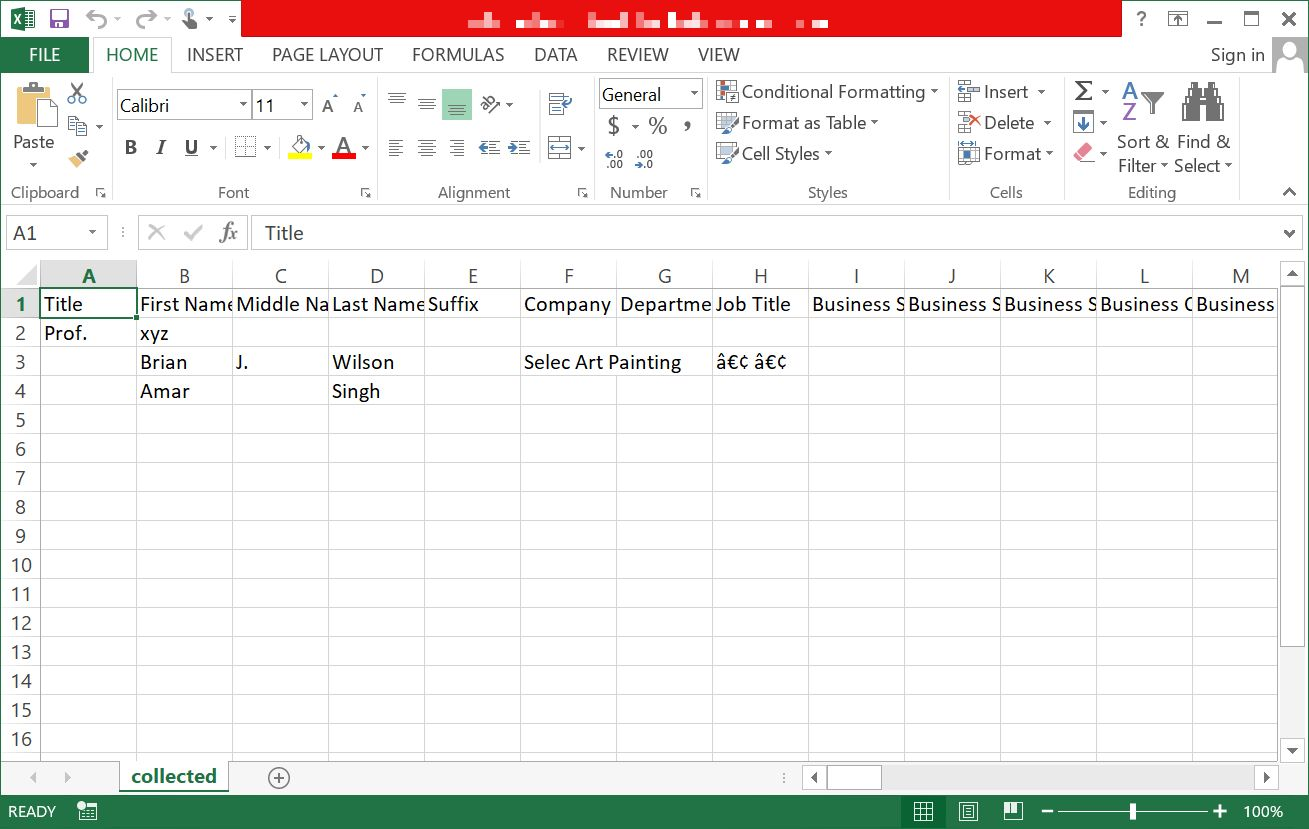 Then, go to the

File

option which was placed on your left top

After selecting the file option, you will get

Save As

option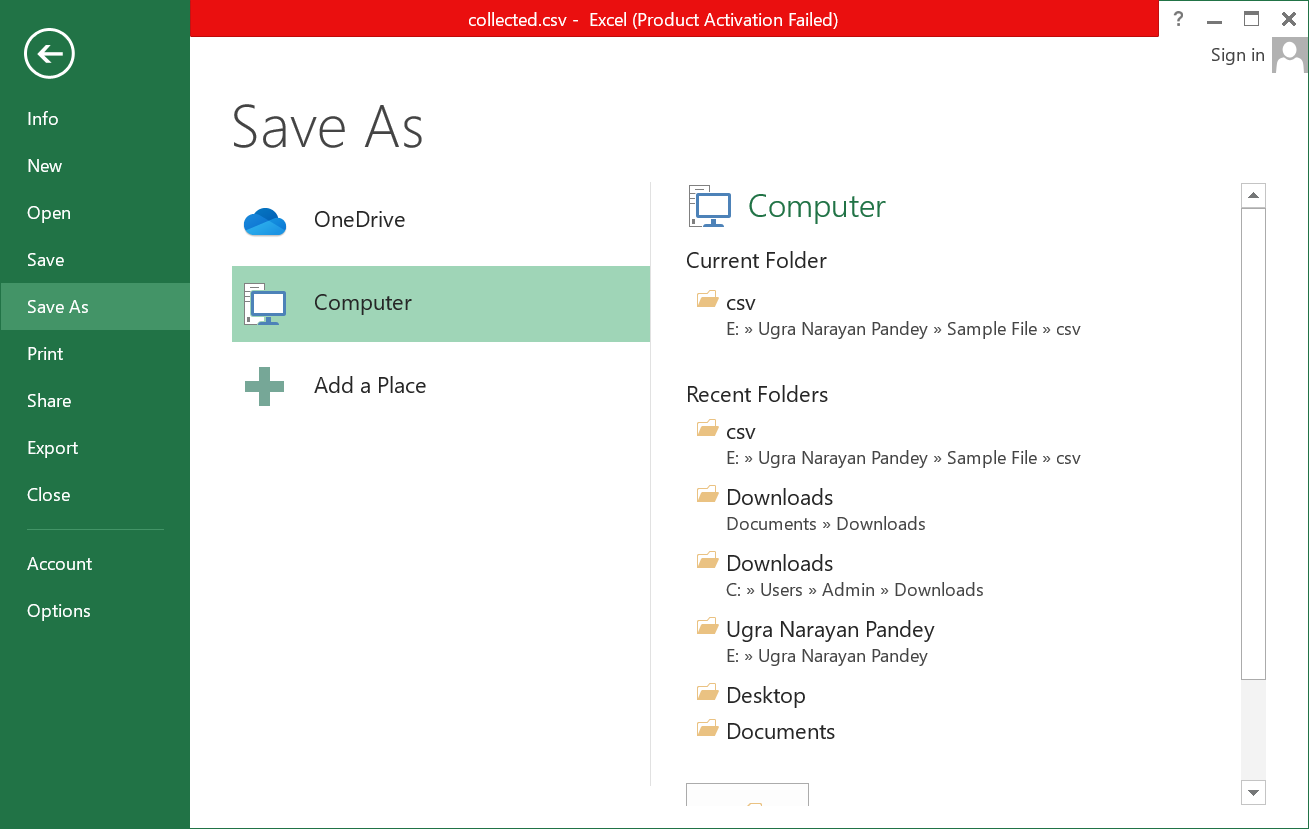 In this step, select the

HTML format

option in the list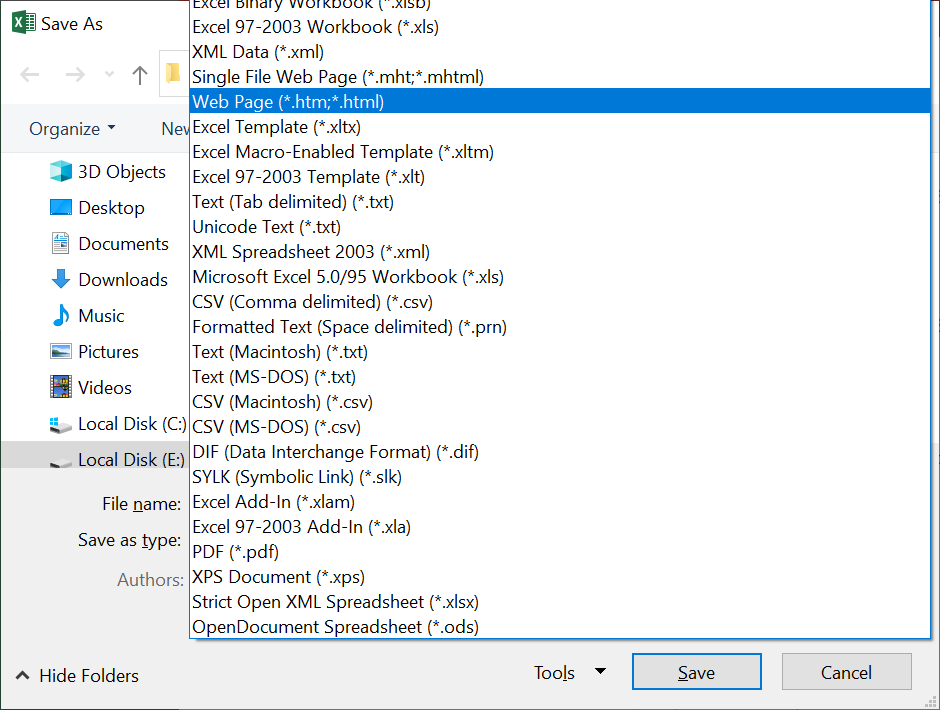 In the last, select the

Save button

to complete the conversion process.
Now, your Excel XLS files are successfully converted into HTML file format. But there are some limitations to this manual approach. In this next section, we are going to tell you about the drawbacks of manual techniques. 
Drawbacks of the Manual Procedure  
As we said above, in this section we going to discuss the drawbacks of the manual technique. The above-mentioned will help you to convert Excel files to HTML, but it can also create some issues and errors in this process.  
To implement this solution you should have an Excel application. Without Excel, it's impossible to complete the conversion. 

This solution can export only one file at one time, there is no option available to convert multiple files into HTML format at once.

There is a huge risk of data loss and data integrity will get corrupted. 
Eminent Solution to Convert Excel File to HTML Format
If you want to convert only a single file then you can go with the manual solution, but if you have multiple files to convert. Then, you go with our expert-suggested Excel Contacts Converter, to convert Excel files to HTML but you can also convert Excel files VCF and other multiple formats in a hassle-free way.  
This software gives some great features like it can convert Excel files to PDF and other formats like MSG, TXT, PST, etc. You can convert multiple files at the same time without facing any errors and there is no need for an Excel application. This tool gives you an auto-map option to map your file and you will also map your files manually.
Quick Steps to Convert Multiple Excel Contacts to HTML 
Install

and Select files that you want to add, just click

Add file

option
Get a

preview

of your selected files
Select HTML

option to convert selected files into HTML format
In the next step, select Excel Fields

&

Export File Fields

for map Excel files
Hit the

Export

button and complete the process. 
Final Words
That's it, folks! In this write-up, we talk about the best technique to convert Excel files to HTML. Above we talk about various techniques to export Excel files to HTML, and we also talk about the manual solution drawbacks. To overcomes all the limitations, we also provide you with an automated technique to resolve this query and complete this conversion in a few clicks.