Transfer OneDrive for Business Files to Another User – Simple Guide
Ashwani Tiwari | Published: March 30, 2021 | Migration, OneDrive
If you are looking for an easy and error-free way to transfer OneDrive for business files to another user then your search will end today. in this write-up, we are going to provide you a top and expert's advice to carry out this data migration in Microsoft 365.
Let's discuss the real-life scenario to understand the whole situation in a better way.
User Query

I have been assigned to the task to transfer OneDrive for business files to another user in my company. We just went through a business merger situation and now it is very urgent for me to take place this data migration in Microsoft 365. Anyone suggest to me an easy way to do the same.
Scenario
Microsoft 365 is the most used business productivity suite within the organizations, making it more common to undergo data migration because of a business merger, divestiture, and acquisitions activities. However, Microsoft does not provide its users any direct tool or method to migrate their data. Therefore, we generally consider two ways of OneDrive migration in Microsoft 365. In this blog, we are going to discuss one-by-one both approaches in order to achieve successful OneDrive migration.
Traditional Approach to Move OneDrive For Business Files to Another Account
In the conventional approach uses need to log in to their source OneDrive account, download all the data and then log in to the destination account and upload these data in order to transfer OneDrive for business files to another user.
It has its own limitations as it does not keep the hierarchy of the data, files, and folders. It is also not possible to migrate all the data to every user one by one.
Prominent Way to Transfer OneDrive For Business Files to Another User
In the absence of any direct method or tool, hence, it is suggested to use OneDrive Migration Tool, a brilliant, reliable, and error-free tool. Specially designed for taking place multiple types of data migration projects in Microsoft 365.
This is a modern feature-rich tool, that ensures a seamless data transition experience to its users. This software has its technical teams, which provide 24/7 technical support for its users, just in case they need any technical assistance.
Working Steps to Move OneDrive for Business Files to Another Account
This is prominent software that transfers data seamlessly just in few clicks. Follow the given steps for the same.
Step 1. In this first step download the software on your machine and run it. Then you can see an option to select the migration platform. In this step select Office 365 as the source and the destination migration platform.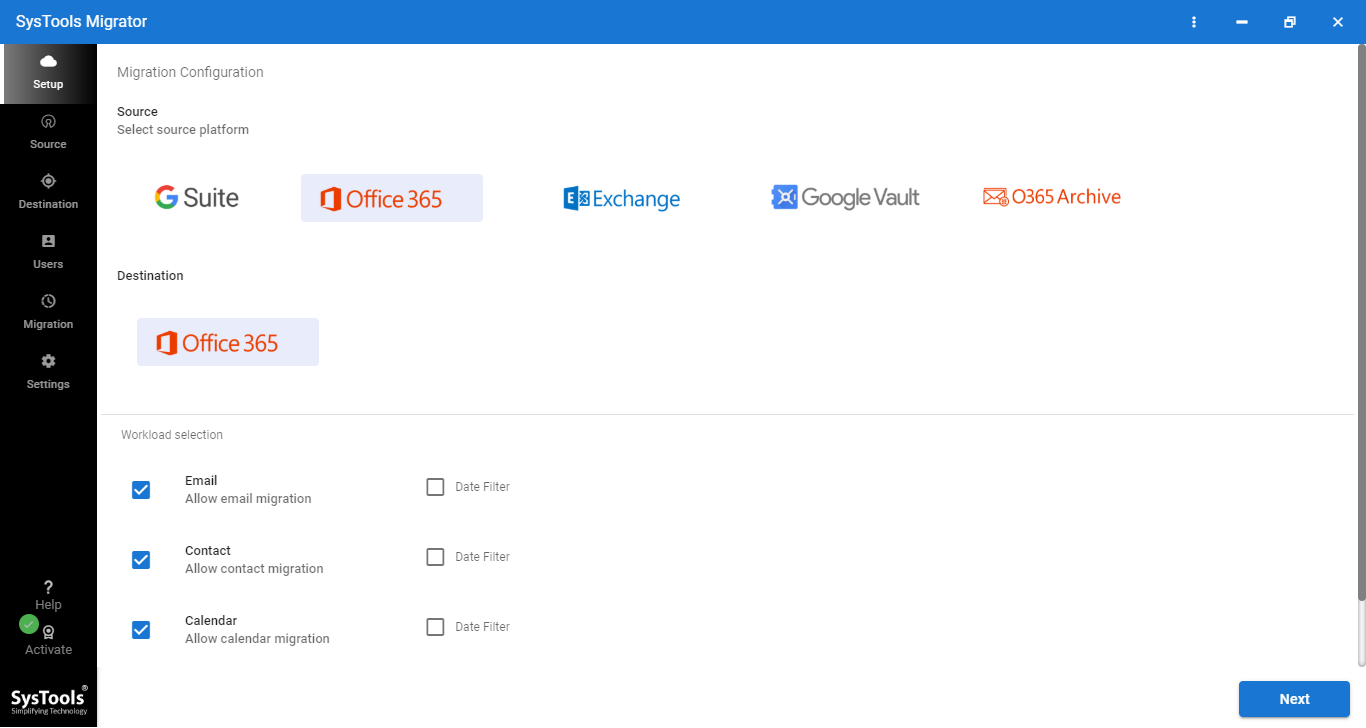 Step 2. Now in this step check the migrate document box provided in this utility and enable document permissions and enable group mapping. And click on Next.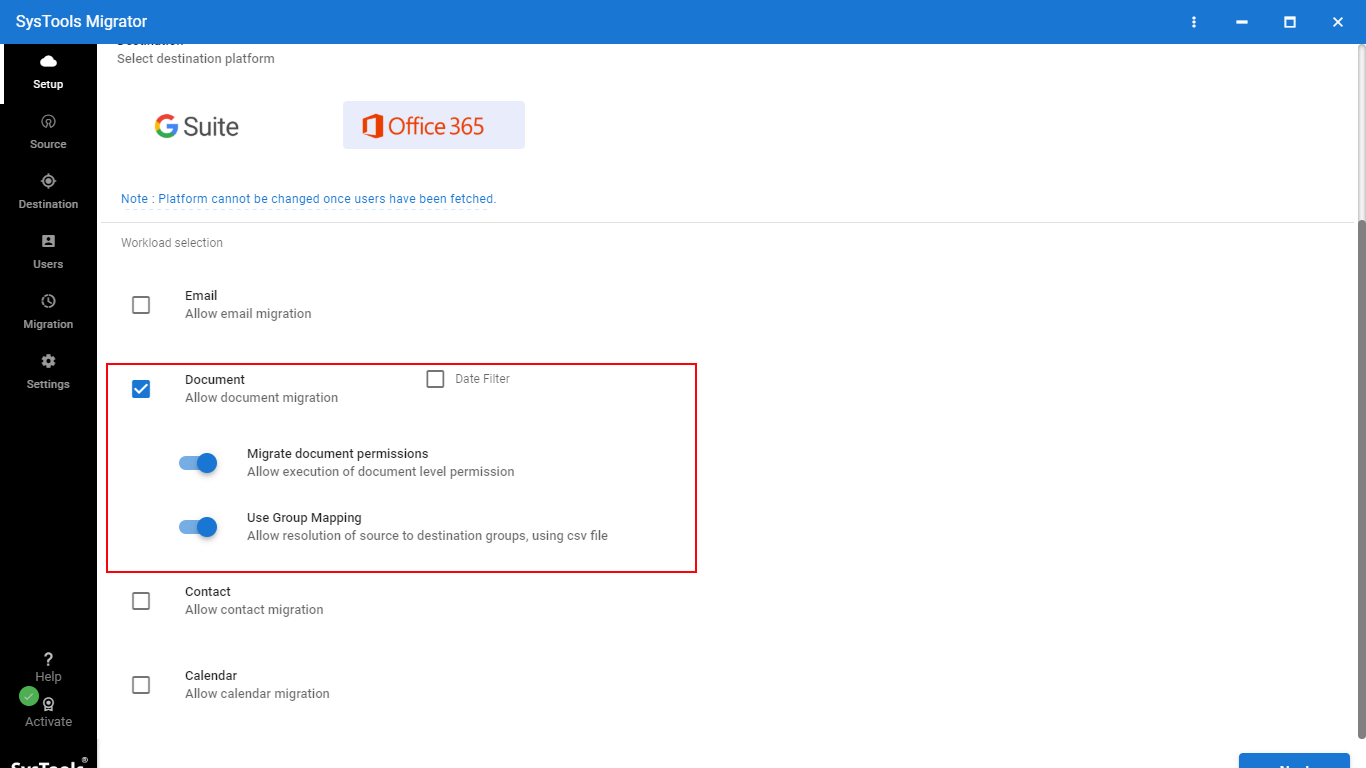 Note: Use the date-based filter for selective data migration according to the date range.
Step 3. Log in with the credentials of the source and destination Admin ID and Application ID and in order to transfer OneDrive for business files to another user click on Next.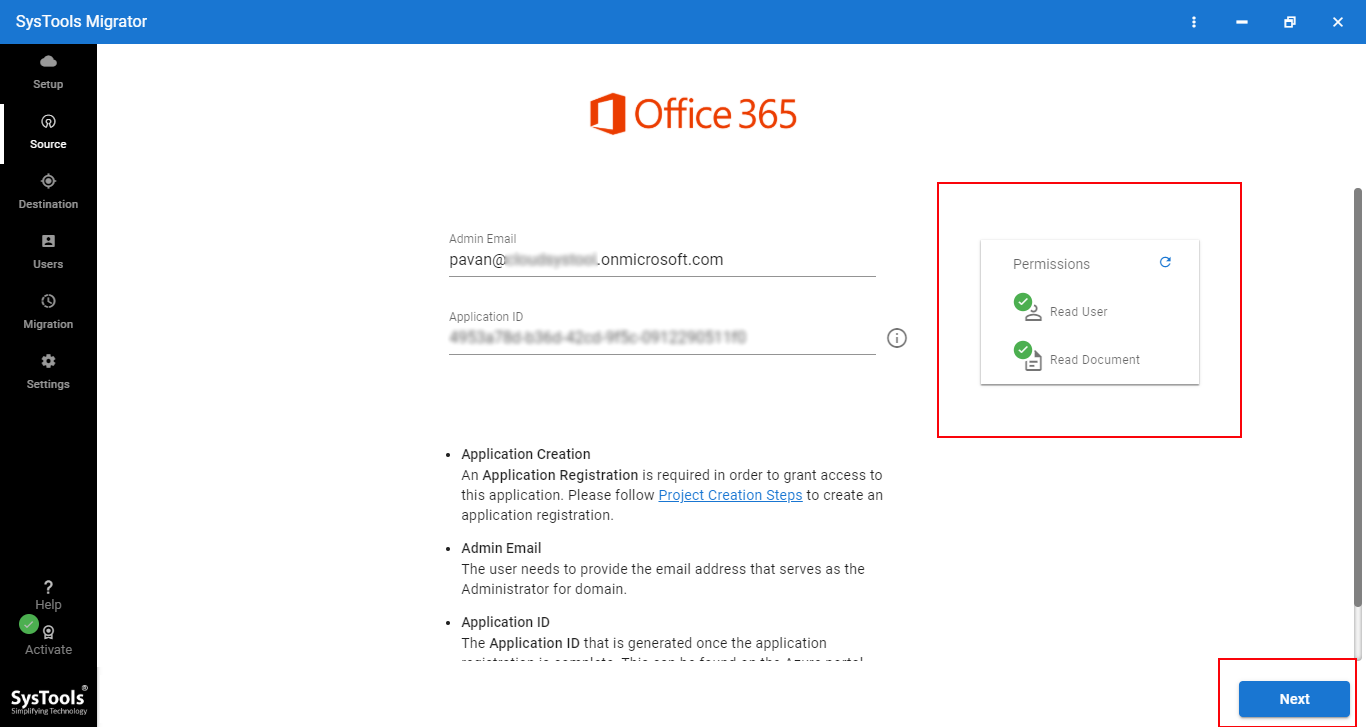 Step 4. Create user accounts mapping for mapping the source users account and destination accounts, in order to so, this utility provides three different options. Use any of these options and create user mapping: Fetch Users, Import Users, and Download Template.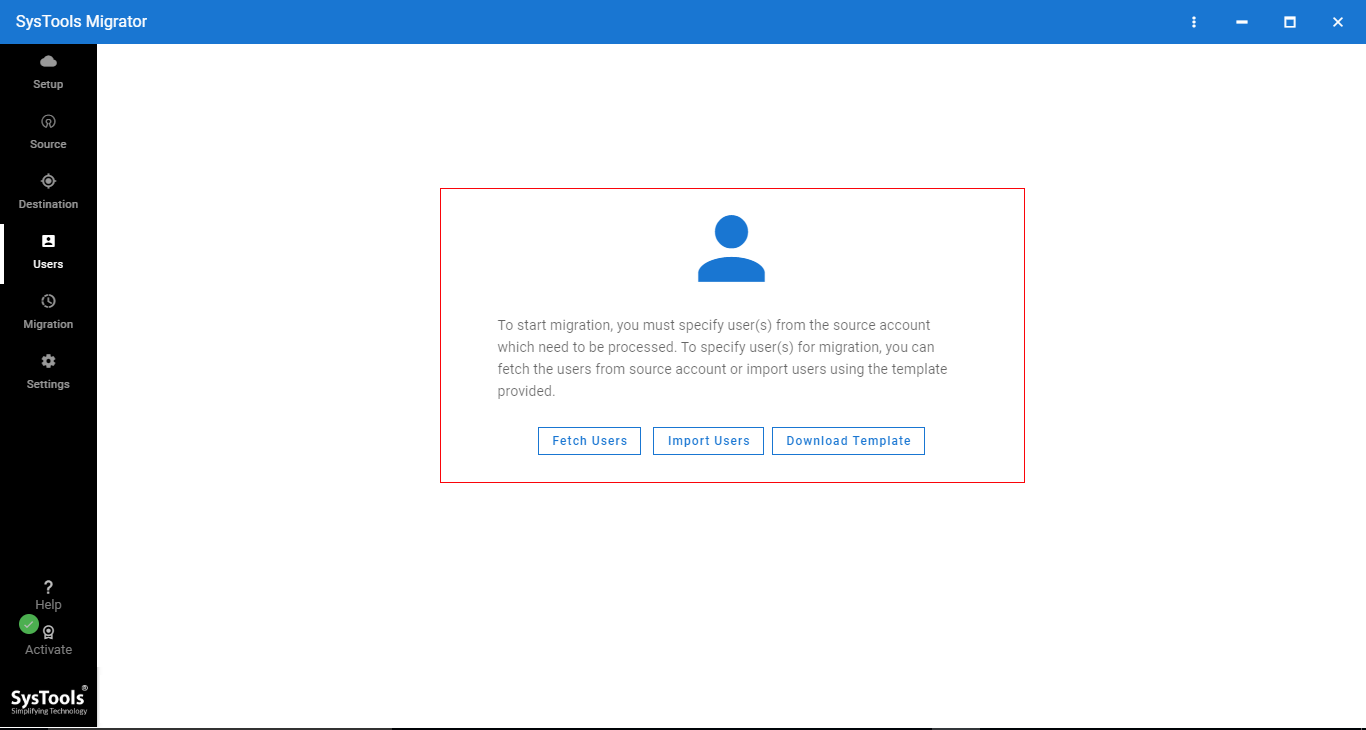 Step 5. Now after all these, click on the validate button for validating all the permissions associated with this migration.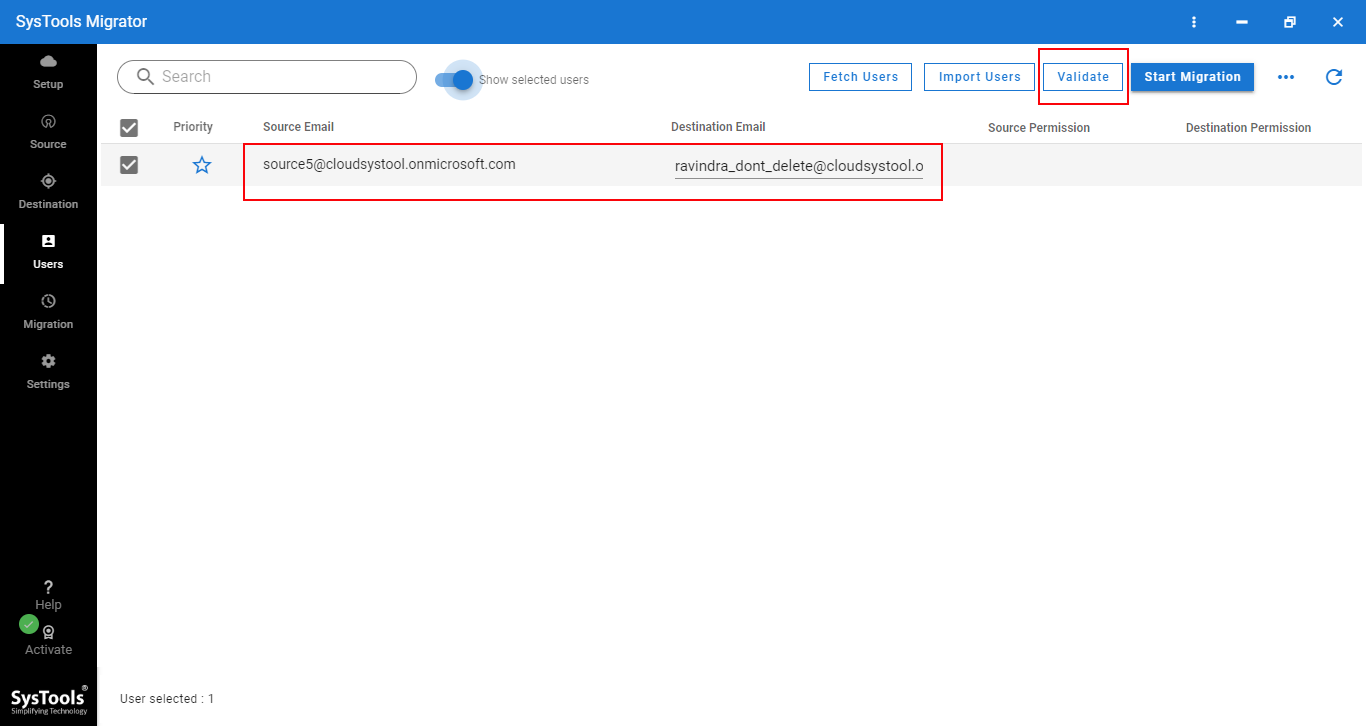 Step 6. After the validations of all the required permissions, click on the start migration button and the process will start, and after few minutes migration will be completed.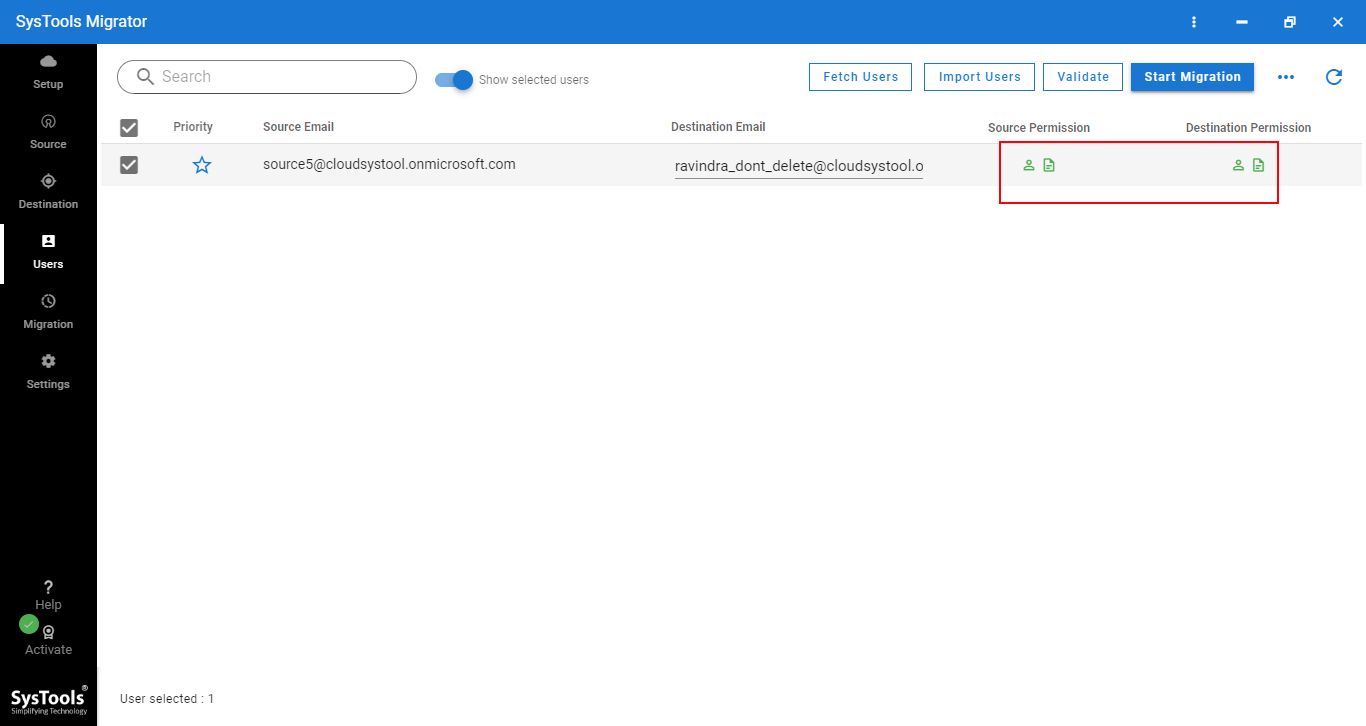 Free Demo Available
Users can also use this tool for free by availing a free demo of this utility by downloading and activation it. The demo version can migrate data for 2 user accounts, afterwards, users need to upgrade to the full version of this software in order to migrate data further.
So There You Have It
This blog provides multiple solutions to transfer OneDrive for business files to another user in Microsoft 365. Users can use the manual method for limited data migration, however, it is recommended to use professional software to migrate data in Microsoft 365.
The above-mentioned tool can easily perform this operation with maximum data security and integrity.