How Do I Remove Calendar From Outlook 2019, 2016, 2010, 2007?
Ashwani Tiwari | Modified: August 3rd, 2020 | MS Outlook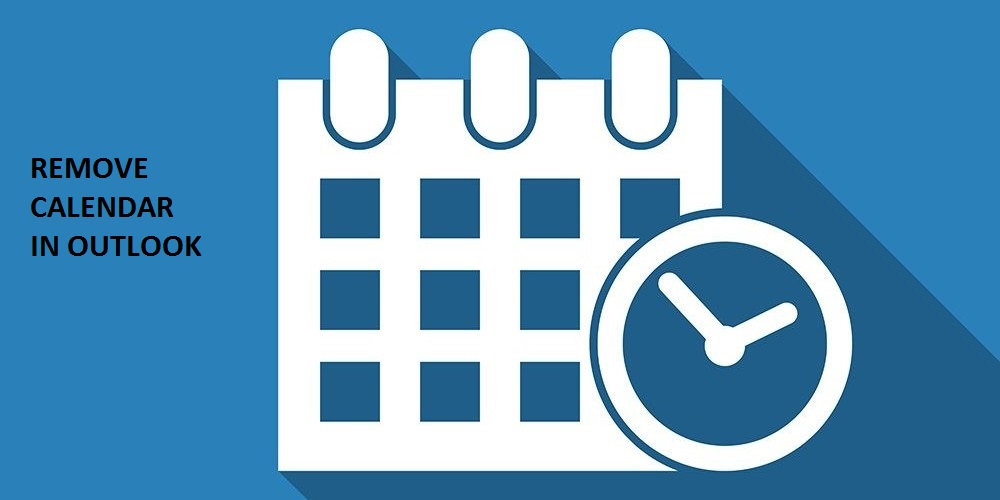 A highly efficient feature of Microsoft Outlook which is calendars. As a user, we know how important this feature is. Calendars in Outlook are used to schedule meetings, appointments, organizing Events, and whatnot. It is integrated with E-mails, contacts, and other features of Outlook. By selecting any time slots we can create an appointment or event. Which will be reminded by either sound or text message. We can also create separate calendars for other reasons. These calendars can be viewed side by side. But what if, we want to remove calendar from Outlook or want to delete a certain item in calendar.
In this blog I will talk about how to remove a calendar or calendars from Outlook 2019, 2016, 2013, 2010, 2007. In what case you can not delete a calendar from Outlook. And finally how to remove holidays, birthdays, appointments, events, meetings in a calendar.
How do I Delete A Calendar From Outlook ?
People who work in an office might want to remove birthdays calendars if they have one. People might want to remove holidays calendars of past months. You may want to remove shared calendars which are shared by other people in Outlook. Any group calendar that you aren't anymore part of. There are many cases where you want to delete a calendar from Outlook so that you only get relevant information.
2 Steps to Remove Calendar From Outlook
Perform the following steps to delete a calendar in Outlook:
In Calendar (in Folder Pane), to delete calendar right click on the name of that calendar.
Click Delete Calendar then, click Yes to confirm
Note: If Delete Calendar option greyed out, it means you cannot delete this calendar. This particular calendar is your primary calendar that is why you cannot remove it. But you can definitely hide it. However, you can remove all items from your primary calendar.
4 Steps to Delete All Item Permanently From Primary Calendar :
Note: This will delete all the automatically added items as well, like holidays. You can add holidays to your calendar to make default holidays in Outlook.
Click View option in Calendar
Go to Current View group, click Change View then, click List
Choose Item List then, to select all items press Ctrl+A
Lastly press Delete
If Unintentionally Deleted Calendar In Outlook
In case , if you have mistakenly deleted important Calendar in Outlook , you can recover it with the help of special Outlook Recovery Software.
Download Software
Windows OS Buy Software Now
(100% Secure)
Now, if you have questions like "how do i remove shared calendar in Outlook" , "how do i remove SharePoint in Outlook?". See the next section.
Steps to Remove Shared calendar, Group calendars & SharePoint Calendars:
Right click on the calendar you want to delete, then click Delete Group or Delete Calendars
After when Outlook ask "if you want to remove the group or calendar" move its contents into Deleted Items folder
Choose Yes
Note: Only the copy of that calendar will get deleted. The source calendar is still remain intact. However deleted calendar will not appear in Folder Pane.
If you unsubscribe a calendar from Outlook, you wont be able to see it again, unless the owner of that calendar decided to re-share it with you.
Conclusion
In this article I have discussed how to remove the calendar from Outlook 2019, 2016, 2013, 2010, 2007. However, you cannot delete the primary calendar. But you can possibly delete its items permanently. Or you can hide it. When you remove SharePoint, team, group, shared calendar, only the copy of that calendar gets deleted. The source calendar is still there. It's just hidden from your Folder Pane.