3 Ways to Retrieve Deleted Recurring Appointment, Meetings, Events in Outlook
Ashwani Tiwari | Published: February 18, 2020 | MS Outlook
Have you accidentally deleted your appointment dates marked in your Outlook calendar? Now you want to restore deleted recurring appointment, events or meetings. Maybe you have permanently erased them, and having a hard time to recover it.
Don't worry! I am here to solve your problem. First I am going to tell you manual ways to retrieve your deleted items in Outlook. If those manual ways won't work, we will go for automated option.
Before starting I would like to warn you guys! If you don't have any technical expertise. Please do not try to touch your Outlook files. Because once your data gets overwrite then, you wont be able to get back your deleted items. Even if you use world's most sophisticated software.
Download Outlook Deleted Items Recovery
Software Buy Software Now
(100% Secure)
Manual Method #1: Recover Outlook Calendar Items from 'Deleted Items' or 'Trash'
In the case of soft deletion, restore your appointments, events, meetings by following these steps:
Start Outlook application.
Click 'Deleted Items' or 'Trash' given in email folder lists.
Right click on an appointment, event, meeting to restore.
Select Move then, Other Folder option. Or drag it to the original Calendar folder.
Manual Method #2: Retrieve Deleted Appointment From 'Recover Deleted Items From Server'
In the second case, your Outlook calendar items must have been deleted from Delete Item folder. You may have emptied your Deleted Item folder or delete items from it. Or accidentally you have shift+delete a calendar item. Then, in this scenario you have to recover permanently deleted recurring appointment from the server. It is a folder that keeps your hard deleted Outlook items and folders up-to its retention period. Follow the below steps:
Click on 'Deleted Items' given in your folders list
Select 'Home' after that, click 'Recover Deleted Items From Server'
Choose the desired item to restore, click 'Restored Selected Items'
Lastly click 'OK'
Remember your recovered item will be in 'Deleted Item' folder. You can move that recovered item from there to another folder.
NOTE: If you can't find the Recover Deleted Items From Server folder. That means your Outlook account do not have Exchange server support.
Recover Permanently Deleted Recurring Appointments Using Automated Solution
Since your Outlook account does not have an Exchange support. Manual method #2 won't work for you. The only way to retrieve deleted appointments and other schedules is by using a software. And no software can come close to Outlook Deleted Items Recovery.
This software is designed to recover all deleted Outlook data from your computer. Its a powerful tool which is able to perform RAW scan. That means it will search your system bit-by-bit. Integrated with high functionalities, it safely recovers Outlook data. You can also export your restored data into various data.
Here Are Some Features Of This Amazing Tool
When it comes to Outlook deleted Items recovery, this tool offers you varieties of functionalities. Also it can retrieve deleted recurring appointment from 2019, 2016, 2013, 2010, 2007, 2000 Microsoft Outlook versions. Some of them are listed here:
Recover all hard deleted Outlook Items and folders.
Easily retrieve all the calendar items like appointments, events, meetings.
Export recovered Outlook file into the desired format (PST, MSG, PDF, HTML, EML)
Transfer all the recovered deleted Items to Office 365.
This tool have the option to restore data in its original folder
hierarchy.
Also have the option to avoid restoring empty folder & System folder.
Retrieve data from all Outlook files (.pst, .ost, .bak)
Steps to Restore Deleted Appointments in Outlook Using Software
Here are given 4 steps to recover permanently deleted recurring appointment Outlook folder:-
Download and open deleted folder items recovery tool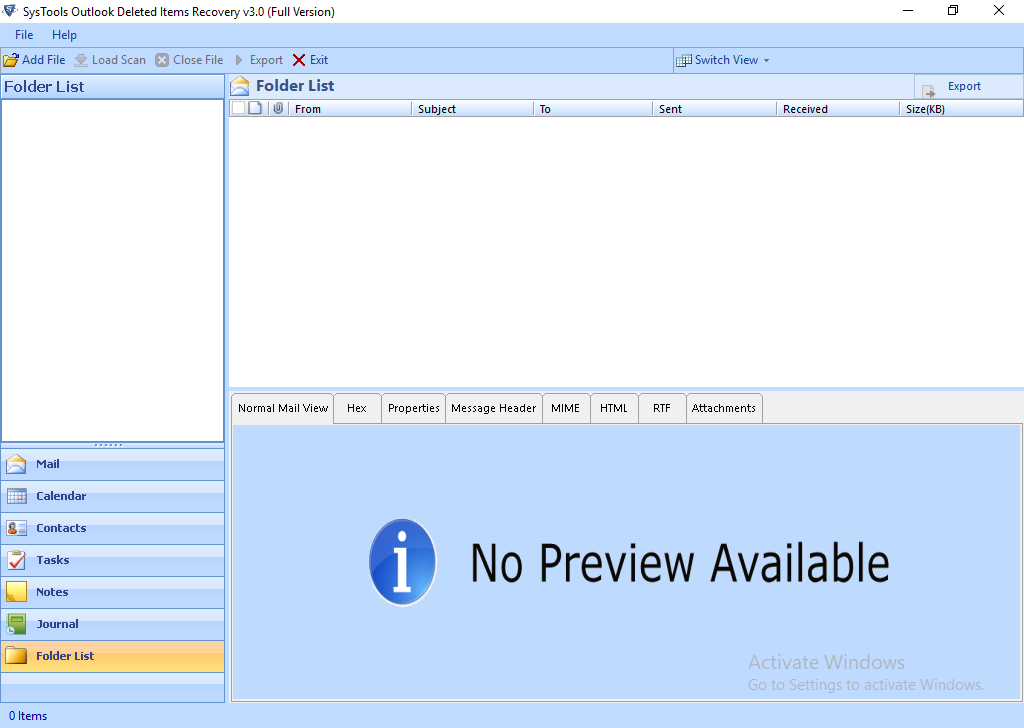 Upload Outlook data file(s) and run raw scan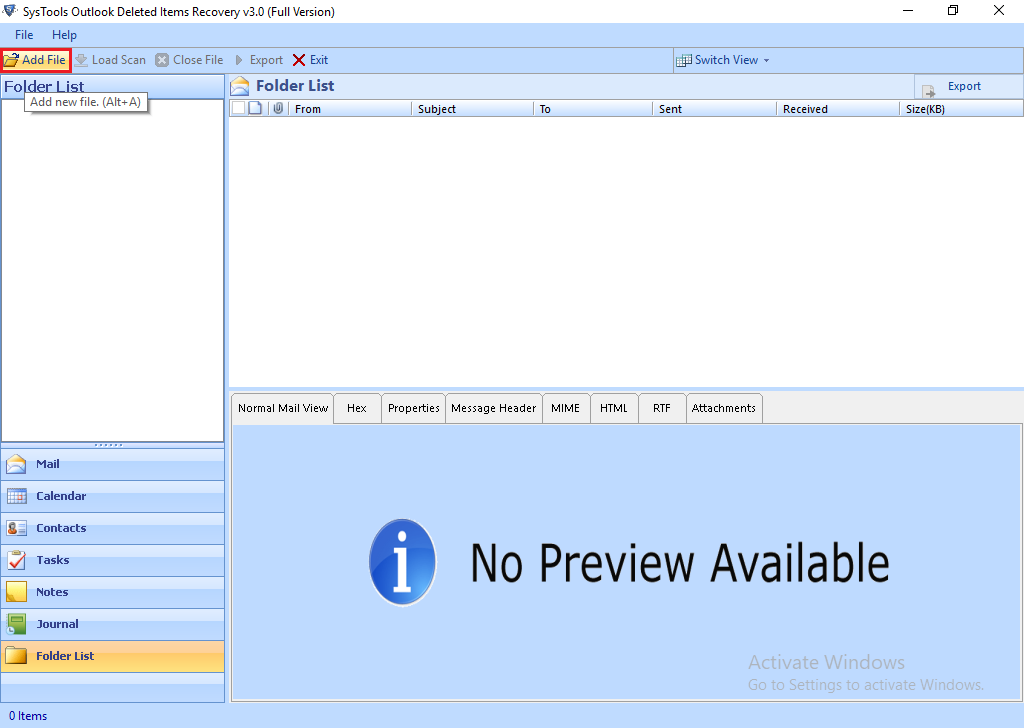 Select Calendar option on the left side of the panel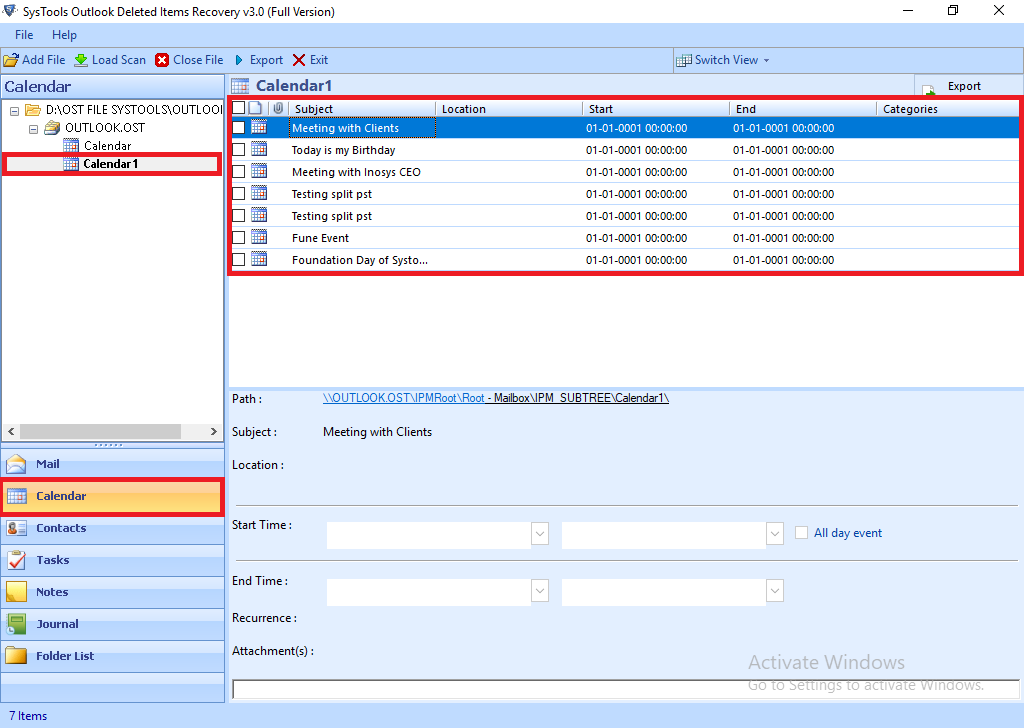 You can preview all the deleted recurring appointments in red color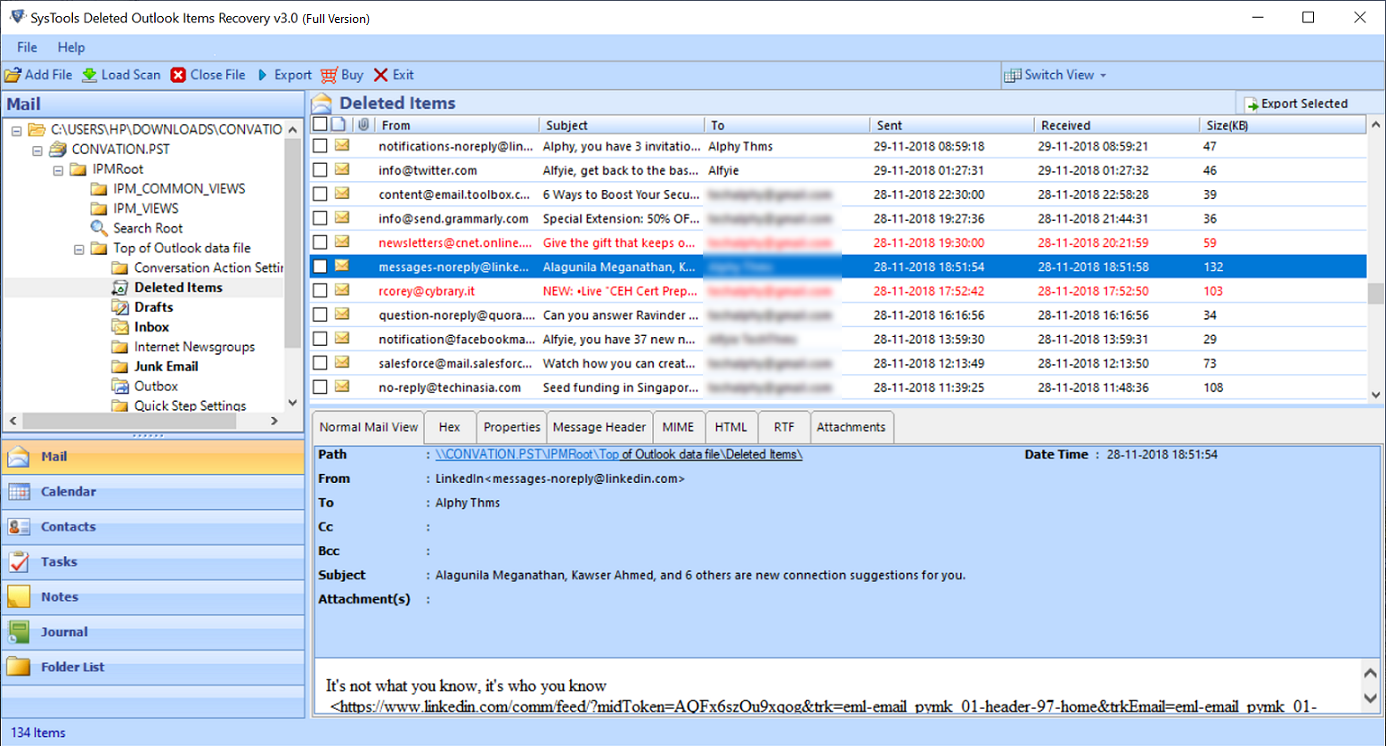 Conclusion
In this blog, we have discussed ways to recover deleted recurring appointments in Outlook. First, I have discussed two manual ways to retrieve calendar items from Deleted Item / Trash folder. And hard deleted items from Recover Deleted Items From Server. If all the manual methods fails. Then we can retrieve permanently deleted appointment and other schedules using a special software only. This tool is compatible with all Outlook versions like 2019, 2016, 2013, 2010, 2007, 2003.
This tool can restore deleted items from all Outlook files. It will recover all lost Outlook files and folders efficiently. This software does Raw scan which means it will scan Outlook files bit-by-bit. It is the best tool currently present in the market.