How to Recover Purged Emails Exchange 2016
Ashwani Tiwari | Published: March 23, 2020 | Exchange Server
"Hi everyone! I noticed that some of my important Emails are missing from my Exchange Database mailbox. I searched on all the existing folders including the dumpster but failed. I could not even remember when did I purge those emails. It is possible that I may have accidentally removed them while uncluttering my inbox 2 months ago. However, I need those emails badly on an urgent basis. Please tell me how to recover purged Emails Exchange 2016. I am not a system admin, so it would be better if someone can suggest a simple method."
To restore deleted Email from Exchange can be difficult, especially if the email items are not found in the recoverable items folder. But, you can get back your purged Exchange emails with the help of automated utility. Just read on this blog and by the end of it, you will have known different ways to retrieve removed emails from the mailbox of Exchange.
Approaches to Recover Purged Emails Exchange 2016
There are different methods that can be used to recover deleted Email from Exchange Server 2016. Users can try the manual method (Exchange PowerShell) for retrieving the purged emails but that process is very complex and hard for users to perform.
Note: Manual Solution requires Technical Skills to use Exchange PowerShell.
You can try the sure-shot solution named Exchange Server Recovery. This application can easily restore purged Emails from the EDB file.
Pro Tip: This software is also able to recover deleted Mailbox Item in Exchange 2016.
Manual Solution to Restore Purged Emails
To Restore Exchange Purged Emails manually (Exchange PowerShell) is not a piece of cake. It's a very prolonged and time-consuming method. User has to be very patient while using this approach because before working on PowerShell user must have to set some specific permissions.
This techniques will not work in large Organizations or Enterprises because Tech Giant like Microsoft, there Emails are generate in batch on Exchange Server. If the user sits to process manually then that will not be the correct approach to recover purged Emails.
Note: If you are really eager to use this method, visit here:
Manual approach to recover deleted Emails from Exchange Server.  
The solution given above is provided by Microsoft.
That's why all the users opt Automated Approach. It save users time, effort and recover hard-deleted emails in bulk. With this tool user can also export EDB Emails into different standard file formats in a simplified manner.
Automated Solution to Recover Purged Email Exchange 2016
The Exchange Server Recovery tool is used to recover purged (Hard-Delete) emails i.e. permanently deleted from Exchange Database (.edb) file. This software also recovers corrupted Exchange Server Mailboxes that are stored in the EDB file. It also recover deleted Email from Exchange 2003 / 2007 / 2010 / 2013 / 2016 versions.
Features of Automated Software
Retrieve Exchange Mailboxes Items: Mails, Contacts, Calendar, Notes, Journals, and Tasks
Recover Exchange Priv.edb & Pub.edb Mailbox Folder
Save a scanned copy of corrupted Exchange Database file
Restore dismounted or offline EDB file from Exchange Mailbox
Recover purged Email / Mailbox Exchange 2016 & other versions
Remove Email Encryption like SMIME and OpenPGP from Exchange EDB file
Save restore Mailboxes to Live Exchange Server, Office 365 and Microsoft Outlook
Provide dual scanning mode such as Quick & Advanced Scan option to recover deleted Email from Exchange
Date and Time-based filter to restore Exchange email of a specific period
User can export purged emails into PST / PDF / MSG / EML / HTML / Live Exchange / MBOX / Office 365
Maintains Actual Folder Structure while exporting into different file formats
There are several other features that can truly help users to recover their hard-deleted Emails from the Exchange server. Additionally users also able to perform many different options.
Step to Recover Deleted Emails from Exchange
Step 1: Download & Launch the software.
Step 2: Click on Add File button.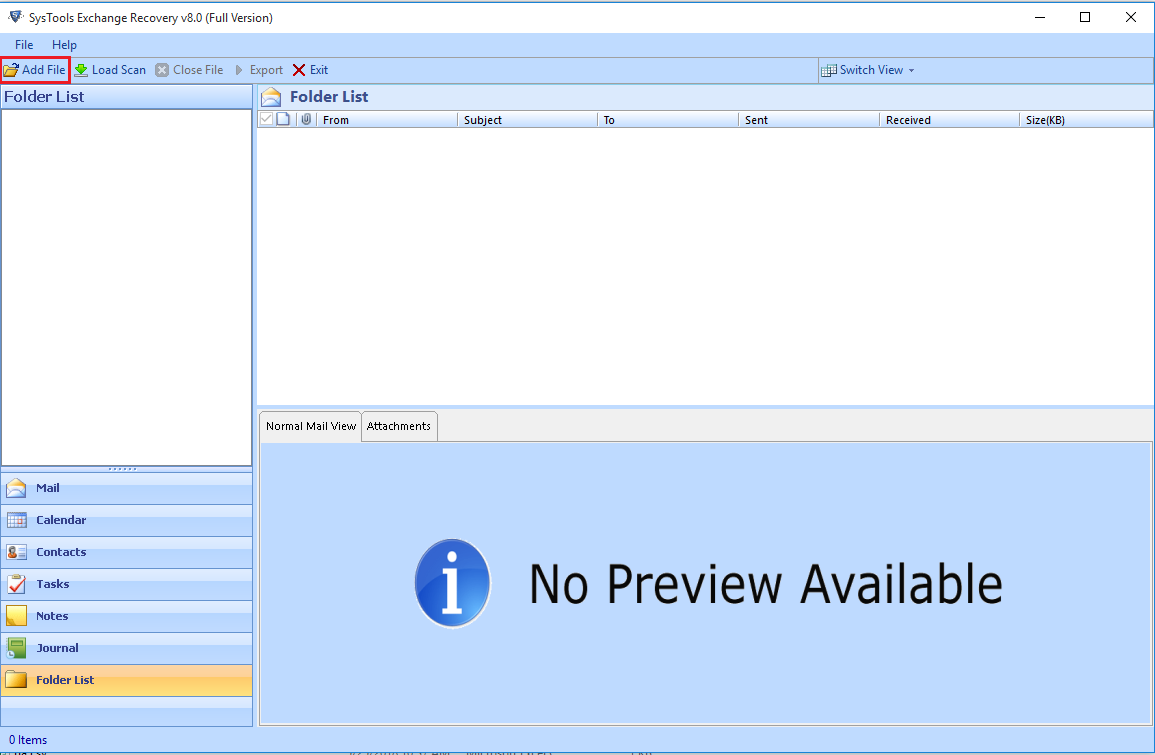 Step 3: Click on Select File option to load EDB file that has been dismounted or offline.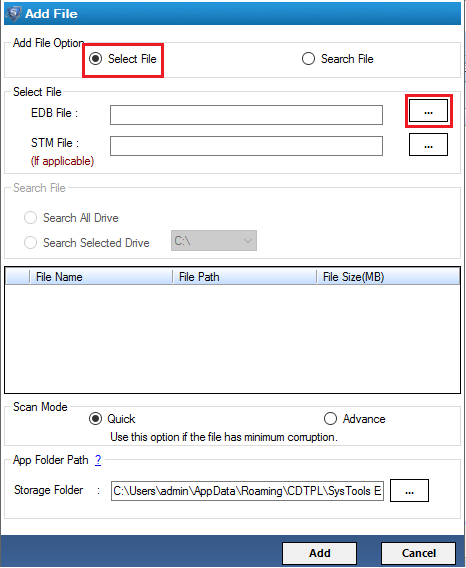 Step 4: Select Advanced Scan option to restore purged Email. For any other case like faster recovery of mailboxes or folder from Exchange Database. Choose Quick Scan mode.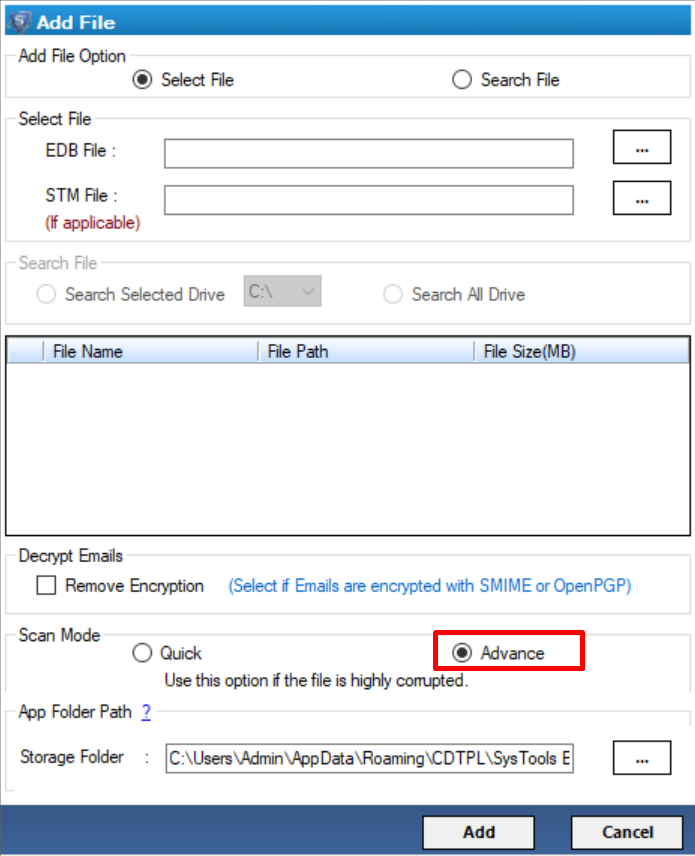 Note: Advanced option is also recover highly corrupted EDB file and it is designed for deep data recovery task.
Step 5: After scanning, the software will show the preview of complete EDB file contents including all purged Emails / Mailboxes.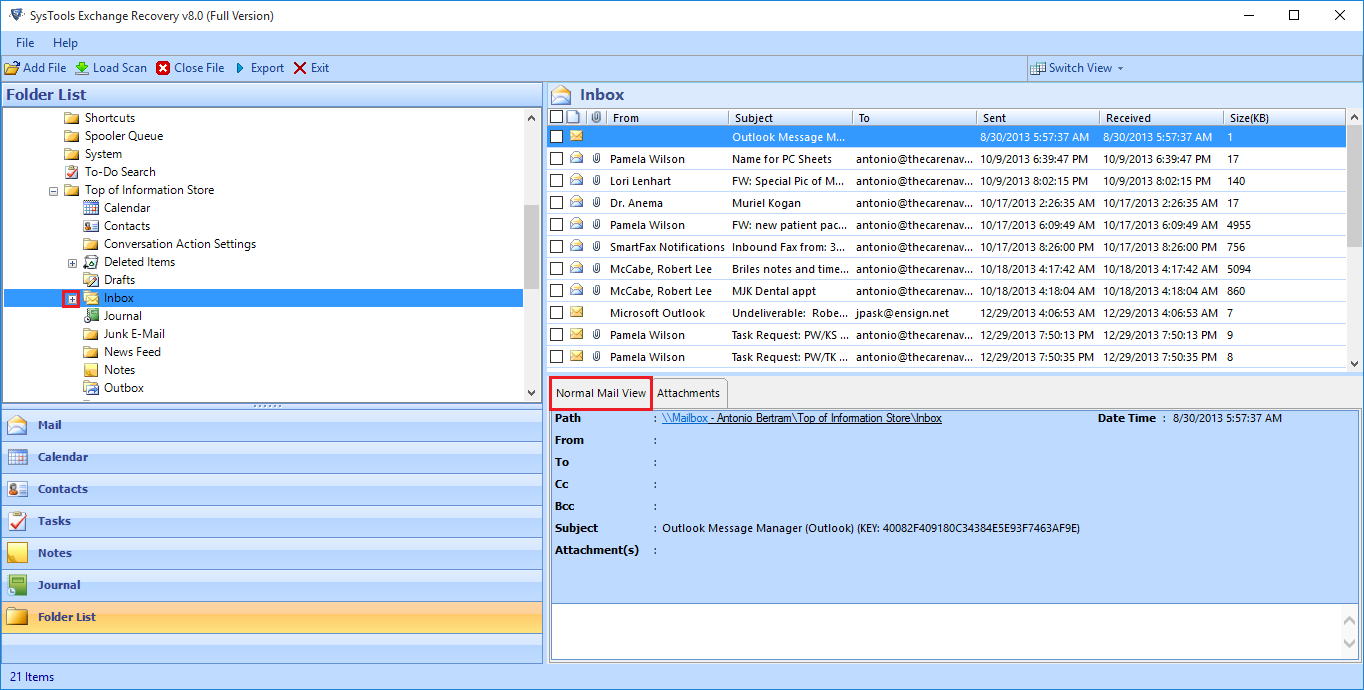 Note: This software also shows and exports those Emails and Mailboxes that are not purged.
Step 6: Select the Emails that you want to recover, then click on Export Selected.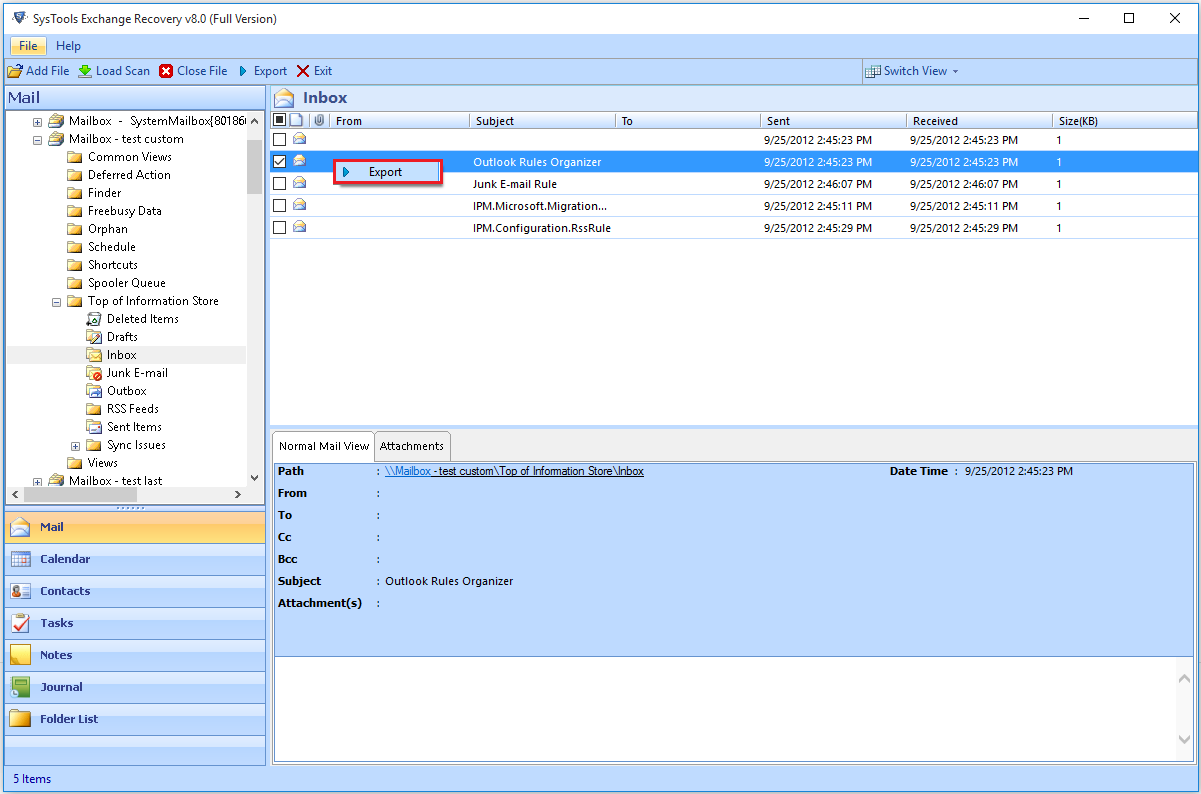 On the next screen, you will see a list of export options. Select Live Exchange to restore the purged emails to the current Exchange mailbox.
Step 7: Click on Advanced Settings and add the login credentials of Exchange 2016 user account where you want to import the recover deleted Emails and Save them.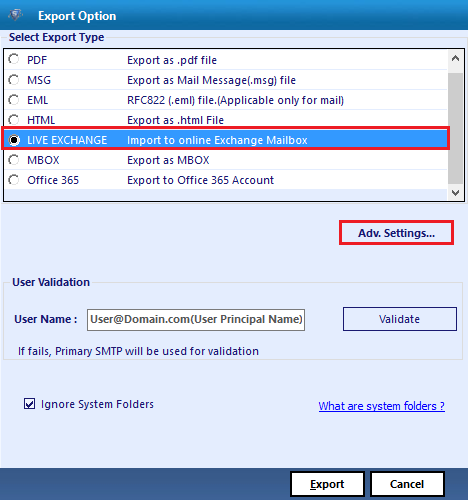 Step 8: After the credential validation, Click on Export button to recover purged Email Exchange 2016.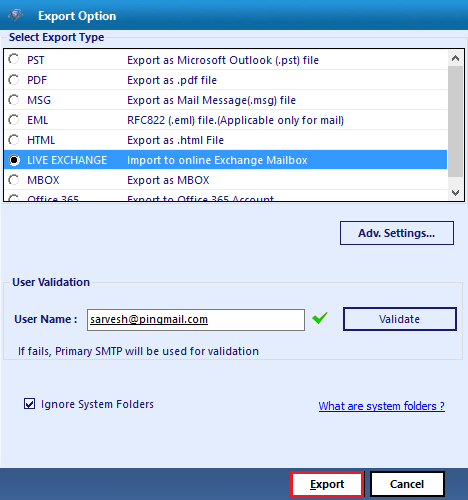 Step 9: When the recovery is completed, User will be notified with a message. Now, access the Exchange mailbox and you will find the hard-deleted emails there.

Bringing It All Together
Accidental deletion of Emails can lead to a hazardous situation. Users need to be alert regarding email deletion. However, if the Emails have been purged, people should apply some reliable methods which can easily recover purged Emails Exchange 2016. In this blog, we have discussed a trustworthy solution for recovering Exchange Server purged Email items / Mailbox. Following this accurately will resolve your problem.