Migrate Lotus Notes to Exchange 2019, 2016, 2013, 2010 – Most Preferred Way
IBM Notes to Exchange migration is a complex process and requires a person with complete technical expertise. If any requirement or complexity is missed, then there are a high number of chances that you might face an issue during the process.
However, to make the migration process a simple and error-free job, we have explained a comprehensive guide in a step-by-step manner.
The following section of the article explains both manual and automated software to migrate IBM Notes to Microsoft Exchange 2010, 2013, 2016, and 2019. Users can choose any of the solutions that they feel are feasible for them.
Table of Contents

1. Manual Way to Migrate Notes to Exchange
2. Limitations Associated with Manual Method
3. Smart Way to Carry Out Migration
4. Simple Step by Step Process
5. What Users Usually Ask Regarding Migration
6. Conclusion
Manual Solution to Migrate Lotus Notes to Exchange (A Bit Complex)
Users who are looking for a manual method to execute migration can use Microsoft Transporter Suite. It can help users with Lotus Domino to Microsoft Exchange migration. However, there are several limitations associated with the tool provided by Microsoft.
The aforementioned tool is only compatible with Windows 2000 Service Pack 3, Windows 98, Windows Vista, and Windows XP. If you don't have any of these Windows OS installed in your system, you cannot run this utility on it.
You can follow the below-mentioned guide to perform Lotus Notes to Exchange migration steps:
Start installing the utility provided by Microsoft Choose Transporter for Internet Mail under Microsoft Transporter Tools and hit the Next button.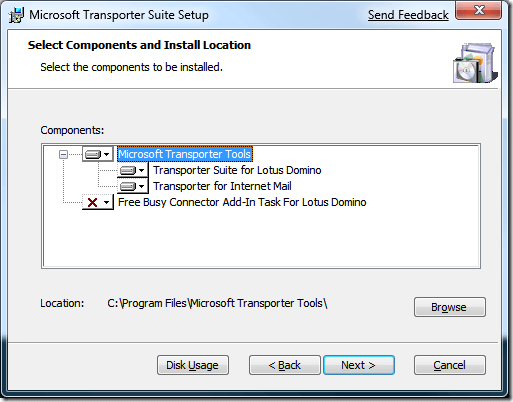 Create a CSV file with the following fields on your system.
Click on Add mailboxes to proceed further and then browse and add a CSV file into the tool. After that, click the Import button.
Now, click on the "All mailboxes" option from the left panel and then select "Migrate selected mailbox" from the right panel.
In the next step, the Internet Email Mailbox Migration Wizard will open where you need to select the POP option under the Select Mailbox Type section. Browse the Client Access Server and hit the Next button.
Here, you can either migrate all emails or choose a particular date range. After selecting the desired option, click on the Next button.
Check all the steps once again finally click on the Migrate button to start Lotus Notes to Exchange migration.
Hit the Finish button once the migration is completed successfully.
You can perform all the mentioned steps and complete the transfer process only if you have a proper system that fulfills all the prerequisites. Additionally, the person who is performing this process must have complete knowledge of the process.
Limitations of Manual Procedure
Despite the fact that the aforementioned procedure is completely free to use, there are some shortcomings of this process. We have compiled a list of these limitations so that you are aware of these shortcomings before you start migrating Lotus Notes to Exchange.
As described in the above section, this utility is only compatible with older Windows versions (Windows 2000 Service Pack 3, Windows 98, XP, and Vista).
It is quite difficult to use and is complex to set up in case of large migrations.
If you have a large amount of data, then it could take more time to migrate data when compared to the automated solution.
Users also report that there are some bugs in this utility that hampers the overall migration process.
Simple Steps for Lotus Notes to Exchange Migration
Download and install the software.
Choose platforms for migration.
Enter details and validate permissions.
Map source and destination users.
Start Lotus Notes to Exchange migration.
Migrate Lotus Notes to Exchange 2019, 2016, 2013, 2010 (Suggested by Experts)
Being a tech expert for many years now, I have received numerous requests to provide them with an easy-to-use solution that makes Lotus Notes to Exchange migration quick and efficient. As the Microsoft Transport Suite only works on older Windows versions, the users with the latest Windows editions need a solution that works on the latest Windows editions as well.
Keeping these requirements in mind, I would like to suggest a tried and tested Lotus Notes to Exchange migration tool. This application comes with various advanced features and also has a better user interface when compared to the manual solution. Moreover, users can execute the migration in bulk making it easier for administrators who are planning for large-scale migrations.
Some of the top features of this tool are as follows:
Supports Lotus Notes and Domino to Microsoft Exchange migration
Compatible with Microsoft Exchange 2010, 2013, 2016, 2019 Server
Allows you to migrate Emails, Contacts, and Calendar from Lotus Notes
Import a CSV file into the tool containing a list of Lotus Notes user data for bulk migration
Apply date filter for selective Lotus Notes to Exchange migration
Download a migration report after you complete migrating data
The free demo version allows users to migrate 2 user data
Simple Steps to Run this Application
1. Download this Lotus Notes to Microsoft Exchange migration tool on Windows OS.
2. Choose the desired platforms from the Platforms window.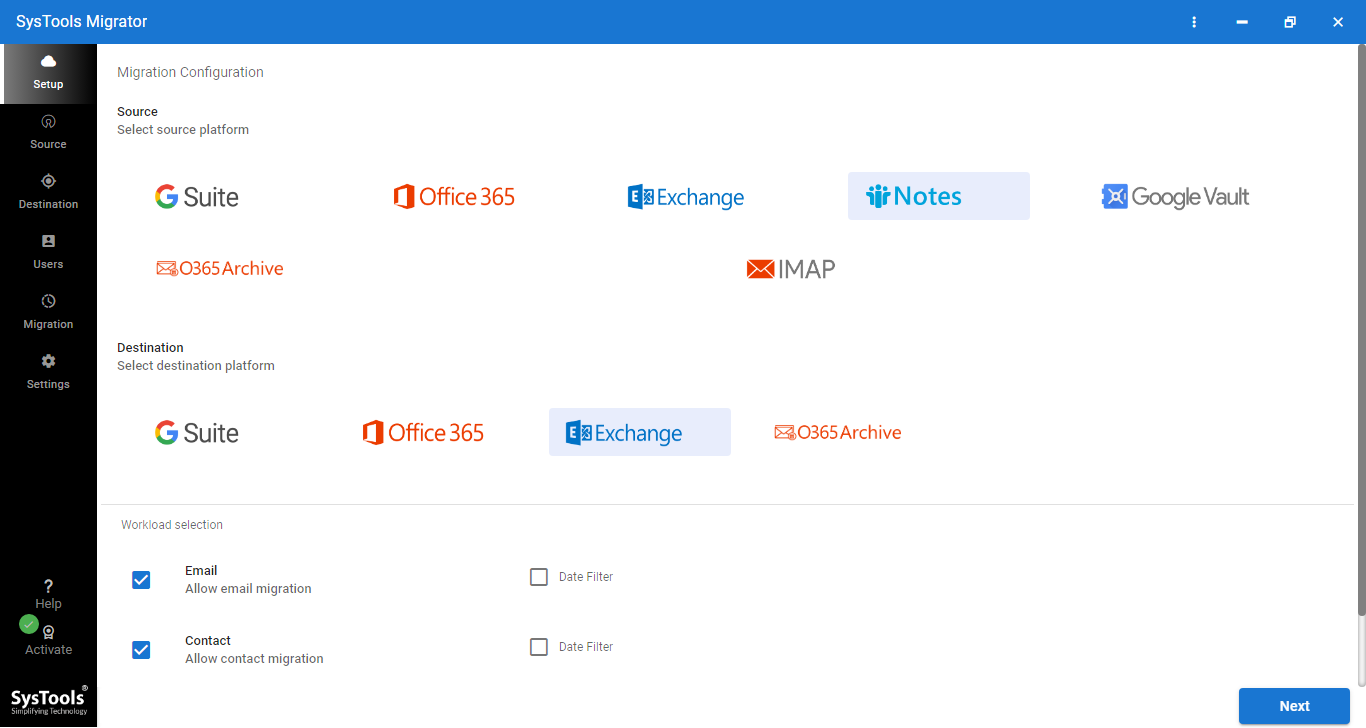 3. Enable the checkboxes for mailbox items that you want to migrate.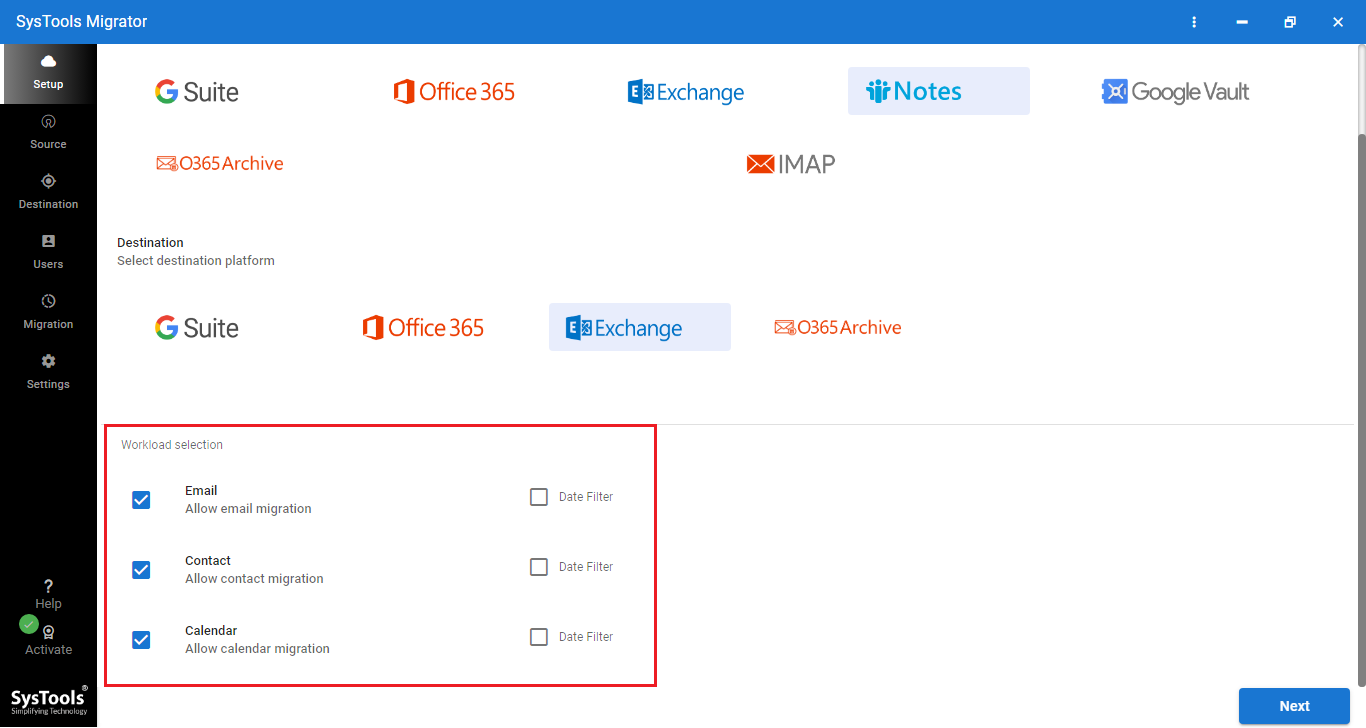 4. Following that, authorize Lotus Notes and Exchange admin accounts for successful migration.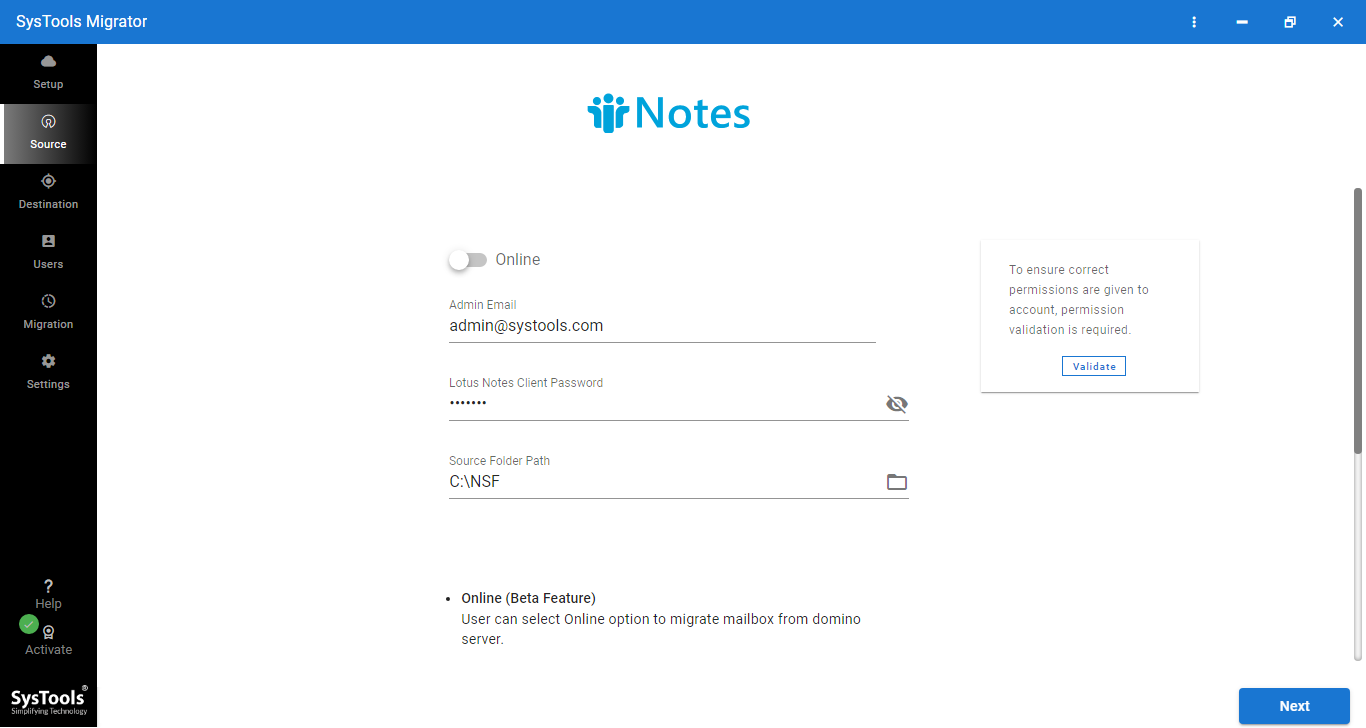 5. After verification, map source and destination user mailboxes for migration.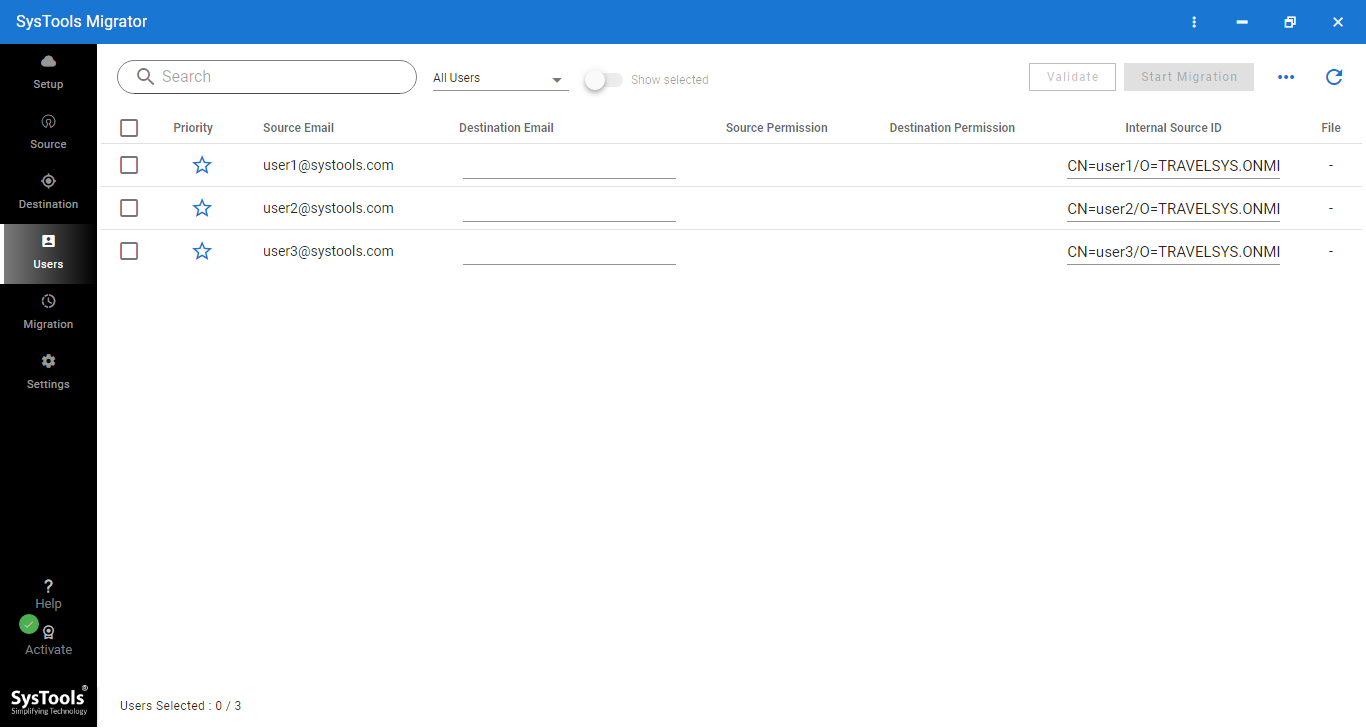 6. In the last step, click on Start migration button to initiate Lotus Notes to Exchange migration process.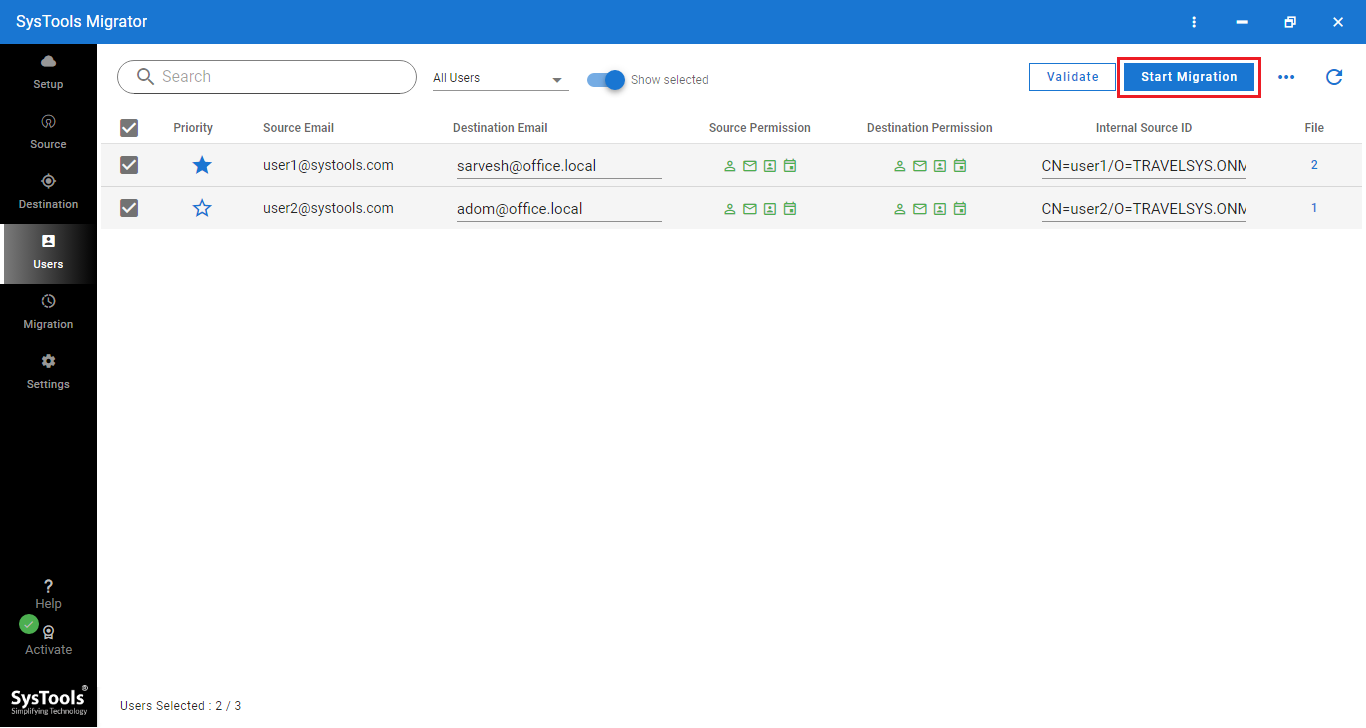 What Users Usually Ask While Migrating Lotus Domino to Exchange 2019, 2016, & 2013
Q. I am finding it extremely difficult to migrate Lotus Notes to Exchange. Can you please explain it in simple steps?
A. Indeed, it proves to be a simple process if you choose the right utility to perform the migration. The step-by-step guide to exporting the data is described below:
First and Foremost, Free Download Lotus Notes to Microsoft Exchange Migration Tool
Browse and select the NSF file that you want to export.
Following that, choose the destination Exchange version.
Enter admin credentials of the Exchange account.
Choose the mailbox categories and hit the Export button.
Q. Is this software free of cost or do I have to purchase the licensed version of it?
A. The aforementioned utility is free to download and offers a trial version as well. However, the demo version will only permit you to transfer only 25 items per folder for every NSF file. For complete migration, you need to purchase licenses depending on the number of NSF files.
Q. Do I need to have a Live Exchange Server environment to carry out migration?
A. Indeed. You should have a Live Exchange Server if you want to migrate Lotus Notes to Exchange successfully.
Q. What is Lotus Notes to Exchange migration?
A. The process where a business or a user is migrating the mailbox data from Lotus Notes to the Microsoft Exchange email platform. In this process, you can migrate emails, contacts, calendars, or any other data from Lotus Notes.
Q. How can we plan for an effortless migration of Lotus Notes to Exchange Server?
A. As we already know migration from one platform to another is quite challenging and difficult, proper planning and execution is mandatory. The planning phase involves understanding your existing Lotus Notes environment, setting migration goals, assessing business requirements, and choosing Lotus Notes to Exchange migration team, techniques, and tools.
Q. What are the common challenges that administrators usually face during the migration process?
A. There are numerous challenges that users and administrators usually face while migrating Lotus Notes data to Microsoft Exchange. These challenges usually include co-existence issues, migration complexities, unavoidable downtime during the process, and crucial data loss.
Q. Are there any post-migration tasks that we should perform for 100% surety?
A. Once you have successfully completed the migration process, it is important to monitor the Exchange environment, optimizing it as per requirements and providing post-migration support to end users.
Q. Is this specified Lotus Notes migration to Exchange utility safe to perform migration?
A. Indeed Yes. The software is designed using various advanced and latest algorithms and doesn't store any password or data on the machine. Moreover, it also ensures that no data loss occurs during the process.
Conclusion
Due to the enhancement in technology and the development of new email platforms, users are migrating from old platforms to new ones such as Exchange Server, Office 365, etc. Thus, in the above section, we have introduced a stepwise guide on how to migrate IBM Lotus Notes to Exchange Server 2010, 2013, or 2016, 2019. One can easily migrate complete or selective Lotus Notes NSF files to the desired platform using powerful and super-fast software without any hassle.