How to Merge Multiple PDF Files Without Acrobat Installation
There are many office files or records which need to be assembled in one place. Merging those files will be the most efficient way to organize and categorize the distributed data in a single place. But, now the question arises how to merge these Adobe PDF documents?.
Although, there are many online solutions available that can merge all the PDF files into one. However, they have certain limitations of the file number and file size. Apart from these online solutions, there is also another solution i.e. Adobe Acrobat pro. But, this program is not used frequently due to its high cost.
Therefore, to resolve the user's problem here we have described a simple method that can be the perfect solution to how to merge multiple PDF files without acrobat. So, read the blog thoroughly and get your query resolved.
What is the Need to Merge Multiple PDF into a Single PDF Document?
There are various reasons due to which users want to merge multiple PDFs into one. So, some of them are mentioned in the upcoming section. Let's have a look:
1- In order to save all data in a single place
2- Easy file handling or management
3- Easy to share & send for review
4- Fast information or data retrieval
Read More: How to Break a PDF into pages?
How to Merge Multiple PDF Files Without Acrobat
With the free free demo version of the PDF File Merger Software, users can easily join PDFs without Acrobat. It is an incredible utility to create a single PDF from multiple PDFs on any Windows and Mac OS. The software provides the facility to merge scanned PDF files also. Along with this, it supports combining PDF files of all versions.
With the Add File & Add Folder option users can easily insert multiple PDF documents to perform the PDF combining process. Once they added the PDF documents, the software will display certain information i.e. Filename, File size & File path.
For Windows
For Mac
5 Step to Merge All the PDF files Without Acrobat Installation
Follow the below-mentioned steps sequentially to Join multiple pdfs into one:
Step 1: Firstly, Download the utility from the above button then, Click on Merge option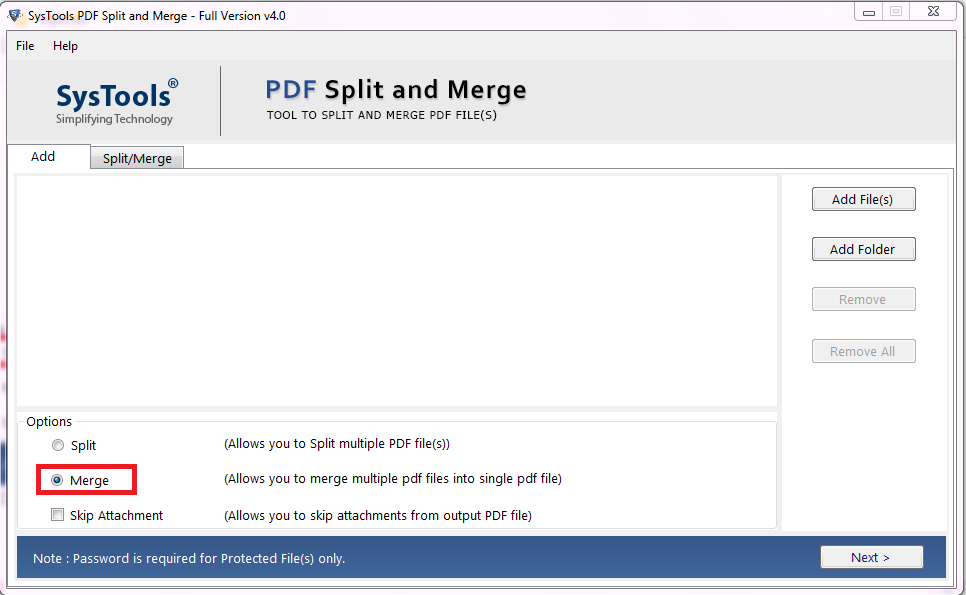 Step 2: Now, choose either Add File or Add Folder option. Here you have the option to check the Skip Attachment radio button if you want to exclude PDF attachment.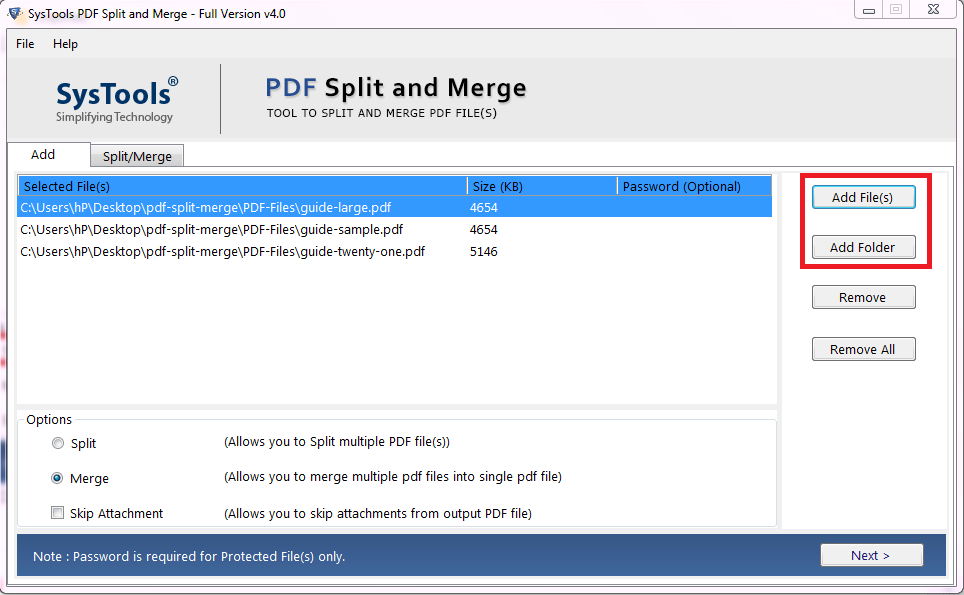 Step 4: Click the Next button. kindly note if your PDFs are password-protected, you will be asked to give the password. And don't worry the tool doesn't save your passcodes.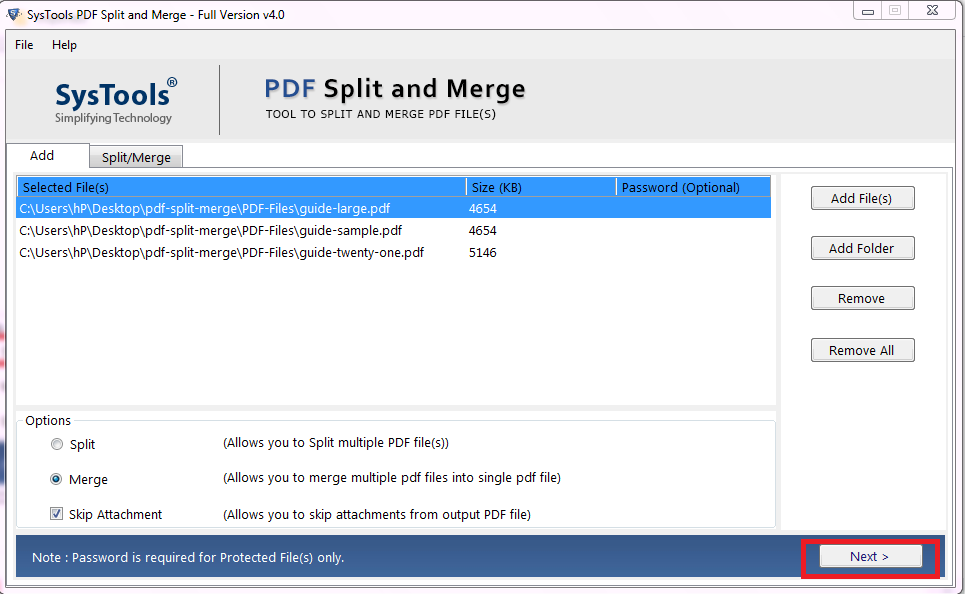 Step 5: Choose any merge option. Also, In the "Destination Path" section you can specify whether you want to Create New PDF or Merge in Existing PDF.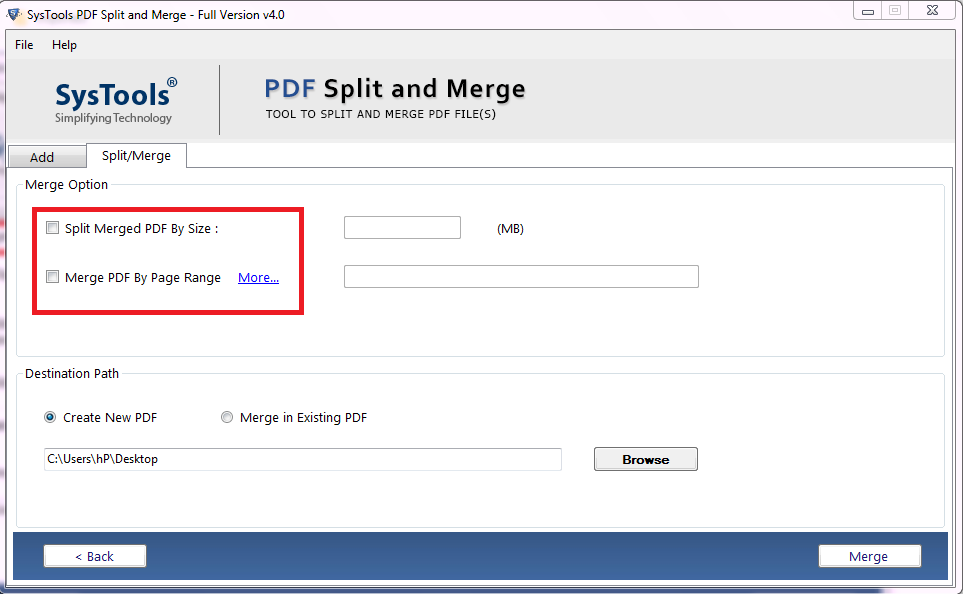 Step 6: Click on Merge button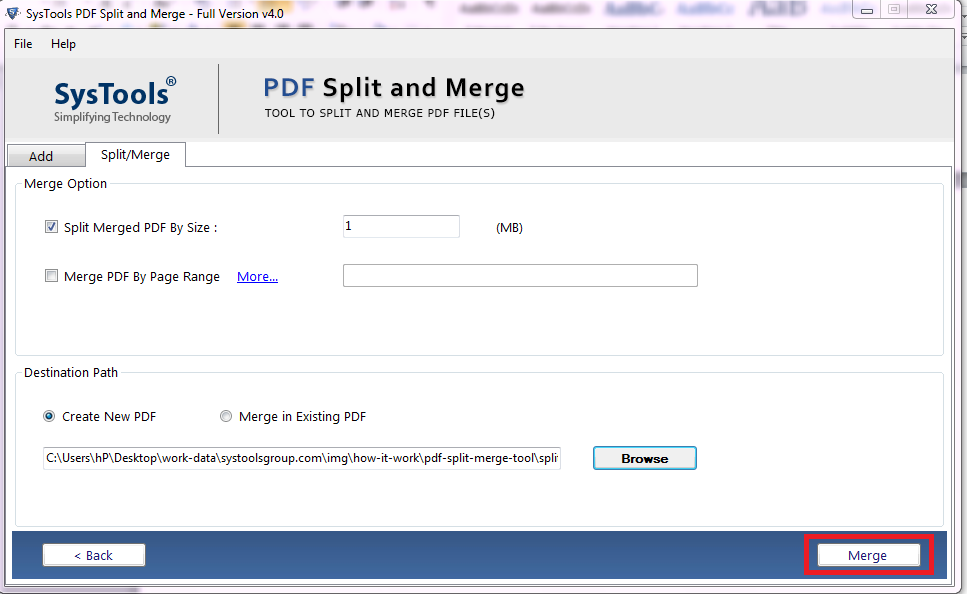 Step 6: Process completion message is displayed.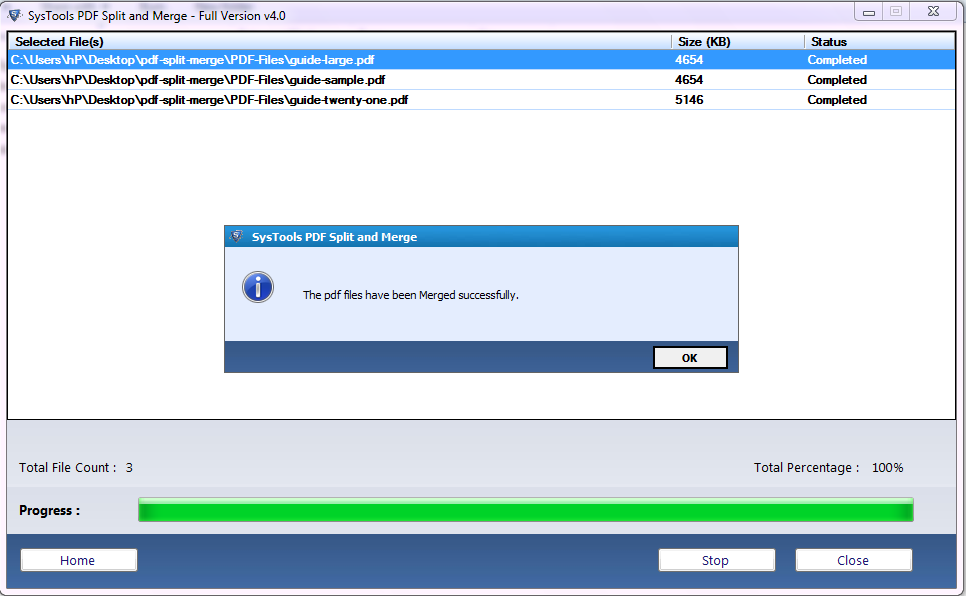 After following the above steps users can successfully combine multiple pdfs file ones without acrobat.
Some User Queries
There are some scanned PDF documents saved on my personal computer. My task is to Merge multiple PDF into a single PDF document on an urgent basis. Is there are a simple solution which can help to perform this task in a simple manner?

I have several PDF files that I'd like to combine pdf files into one documents, so I used the "Combine Files" option in Acrobat Acrobat Reader DC. However, after clicking this button I was navigated to the subscription page. But, I don't want to purchase such a costly software to perform this task. Can anyone tell me how to merge multiple PDF files into one without Adobe Acrobat?

I want to put multiple PDF documents into a one condensed file so that it can be easily sent as an email to employers. Can someone tell me how can I do this efficiently?
Conclusion
There are many users who want to merge multiple PDF files into one without acrobat. The main reason due to which users don't want to use this Acrobat application is its cost. This program can't be easily afforded by normal users.
Hence, they look for some alternative solution that could help them to combine pdf files into one at a minimal cost. Therefore, considering users' requirements in mind we have discussed a straightforward & reliable solution that can easily create a single PDF from multiple PDFs. The above-mentioned tool is the perfect solution to how to merge multiple PDFs without acrobat.
Also Read:

>>3 Ways to How to Split up a PDF