Know-How to Split up a PDF into Multiple Pages – 3 Ways
Please tell me how to split up a PDF into multiple pages as I am having a 3GB PDF with me. And I want a reliable solution that can help me to extract pages from PDF file without distorting any information and formatting. Because I need to share some of my PDF pages with my colleagues as an attachment in a mail.
If you are having the same problem then, this blog is for you! Here you will get all the possible solutions – MANUAL and AUTOMATED. To split up your PDF documents into SMALLER and MORE READABLE chunks.
Manually Split PDF Using Google Chrome
Do you know you can smartly use the Print command for splitting/extracting pages from PDF files using Google Chrome? See the following steps to split up a PDF into multiple pages:
1. Open your large PDF file in Google Chrome.
2. Simply, press CTRL+P keys or click the Print icon.
3. The Print window opens up.
4. Now, you can enter page numbers required.
5. At last, click Save.
The disadvantage of this Manual Solution: This can be a good method if you are using a PDF that contains, let's say 10 pages. But, you need to enter the exact page number to print or save the desired PDF page. And for large PDFs, this is very TIME-CONSUMING and NOT PROFESSIONAL AT-ALL if you are working with large and important PDF documents.
Adobe Acrobat Pro DC to split PDF
Buy the full version of Adobe Acrobat Pro DC. Follow these steps to how to split up a PDF into Multiple pages using it:
1. Open and start Adobe Acrobat Pro DC
2. Select the File menu
3. Choose Open for PDF file selection.
4. In Document menu & click Split Document
'Split document' screen will pop up, select the desired options, and then, Click the OK button. The options are given as follow –
A number of pages: to choose the maximum number of pages per split.
File size: Split PDF file according to maximum size.
Top-level bookmarks: If you have bookmarked pages in your PDF then, you can use this option.
Points to be Noted:
1) Split PDF into multiple chunks by clicking on 'Apply to Multiple'
2) Click on Add Files option to select the desired PDF & click OK
At last, Save resultant multiple PDF documents at any destination & click OK
The disadvantage of Using Adobe Acrobat Pro DC– Firstly, you need to buy the full version of this tool to split up a PDF into Multiple pages. And most consumers have reported that this solution is not reliable and hence, they recommend a professional solution to split the PDF.
Read More: How to Combine Two PDF Files Offline
How to Split up a PDF into Multiple Pages Using A Reliable Tool
Here comes the solution which is reliable as well as professional and you can get its FREE edition which can split 5 PDF files. Download the Split & Merge Tool from here.
Why do I Recommend This Tool?
As a technical writer, year-wise I stack my resources (technical information, knowledge, and methods) into one PDF. One day, I was searching for crucial information for one of my technical write-ups. But, I was unable to find the information regarding the topic.
Then, I searched on youtube to solve this problem, that is where I got to know about this tool. I tried its free edition which led me to own this tool permanently.
This tool helped me to split PDF into multiple files quite quickly without losing any data and also, maintained the formatting.
After using this tool, I was able to share the PDF documents as mail attachments, searching out the desired information.
Just Follow These 4 steps to Split up a PDF into Multiple Pages:
1. Choose 'Add Files' or 'Add Folder' to insert PDFs for split
2. Choose from multiple PDF split options i.e. Split By Page, Range, Even, Odd Pages, Size, Each Page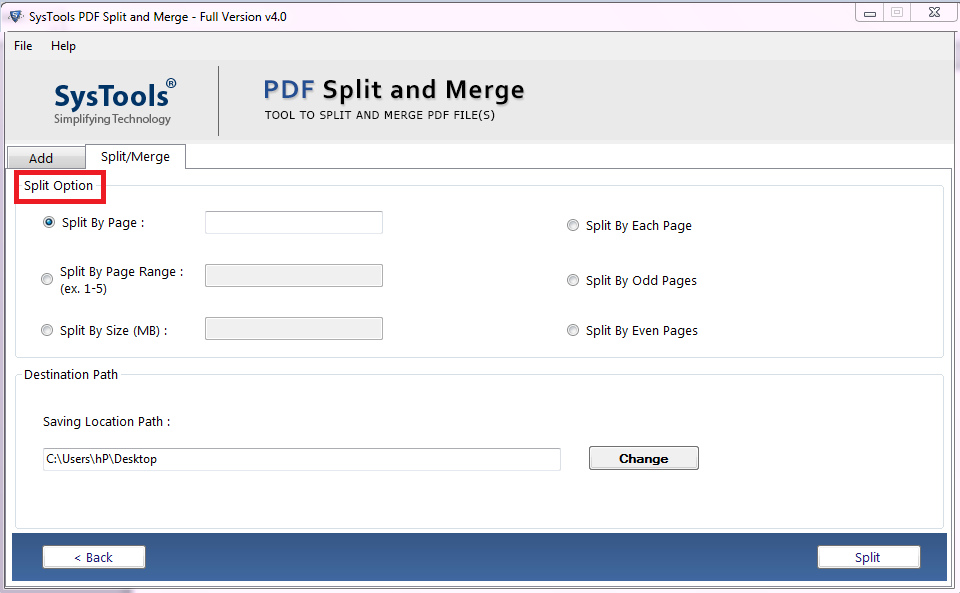 3. Press 'Split' button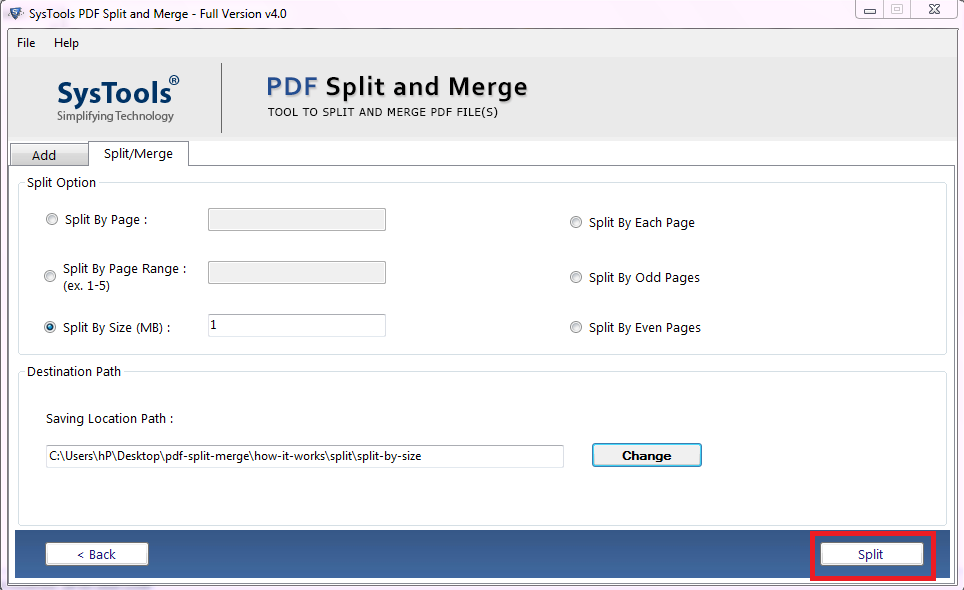 4. A pop-up window appears after completion. Click OK.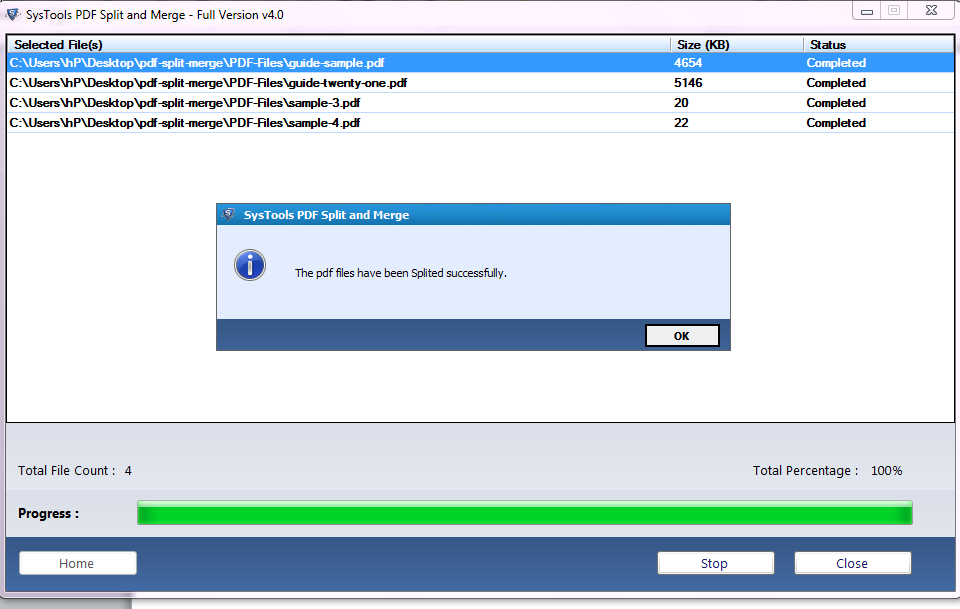 How Easy it is to Use This Tool!
ALSO READ:

Break up PDF into Individual Pages
Experts Verdicts And User Ratings
CNET says, " it is a perfect solution to how to split up a PDF into multiple pages."
Soft32 gives it a 5-star rating and affirmed that this tool is a problem-free solution to split the pdfs.
SoftwareSuggest applauded its great performance.
100% clean and virus-free delivery test conducted by Software Informer & Softpedia
This tool became No.1 choice for Our 88% of Users out of 762 ratings.