How to Import Excel Contacts into Hotmail? Easy Guide
Stuck in a situation, and now you are looking for the solution to import Excel contacts into Hotmail stick with this article for the accurate solution to resolve this query. In this technical guide, we discussed the best possible solution to import Excel contacts. Read this article, till the end for the hassle-free solution
Hence, most users want to transfer their Excel contacts sheets to Hotmail. Because they want to access their contacts anywhere with internet-connected devices and stay connected with their clients. Also, web-based email clients are device-independent, which means you can access your email data through any device such as mobile, tablets, and notebooks.
But there is one huddle that appears when users want to transfer Excel file into Hotmail and that is a file format. Basically, Excel by default saves its data in XLSX or XLS file format and Hotmail only supports only CSV files format as a contact. So in this write-up, we are going to elaborate on the techniques to clear this huddle.
Manual Way Import Excel Contacts into Hotmail
If you are looking for a free way to complete this task, then there is good news for you. MS Excel has an option to save its XLSX or XLS file into CSV. So, in this section, we are going to use that option to convert Excel XSLX or XLS files to CSV. And then you can easily transfer Excel contacts to Hotmail.
Step 1: Save Excel XLSX or XLS Contacts File to CSV
First, launch MS Excel and open your Excel contacts list
Once the file is opened click on the File option and choose Save As an option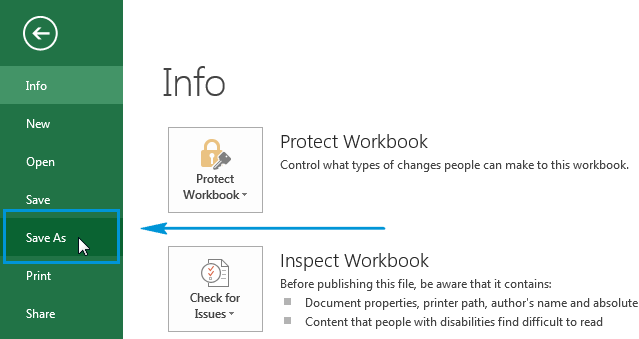 From Save As window choose the CSV format to save the Excel contacts list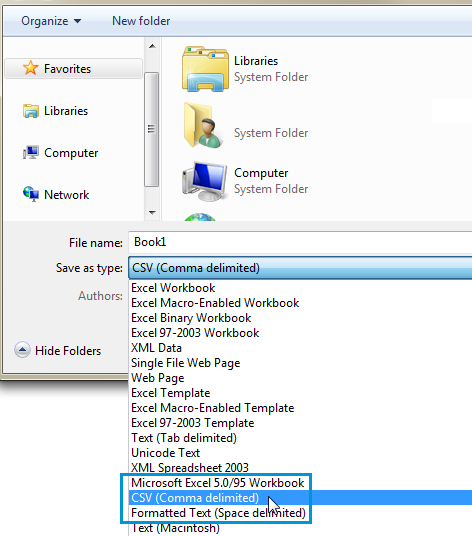 Now, choose the destination path to save the newly created CSV file.
Best Automatic Solution to Transfer Excel Spreadsheets to Hotmail
As we said earlier that to transfer Excel contacts file to Hotmail you have to first convert Excel contacts to CSV and to this you can also try the Excel Converter Software.
This tool can easily convert Excel files to HTML, PST, PDF, TXT and different file formats. And also gives you a separate option to map Excel contacts fields. The tool is capable to preserve the data integrity along with folder structure.
Step by Step Guide to Import Excel Contacts to Hotmail Profile
Start the process by downloading the tool on your machine
Click on the Browse button to add the Excel Contacts file
Now, Choose the CSV option from Export Option
Select the Standard CSV option under Apply Settings
Select the destination location to save the Excel contacts list to CSV
At last click on the Export button to initiate the task
Once the task is completed you can easily import the resultant CSV to Hotmail
Step 2: Import CSV Contacts to Hotmail Account
Open any web browser and open your Hotmail Account
Log into your Hotmail account with valid login credentials
Go to the person icon and click when the contact tab opens
Click the Manage button to open the dropdown menu.
From the dropdown menu, select Import Contacts.
Then browse to your CSV contacts file
Then click "Open" and select "Import" to import your Excel contacts into Hotmail.
Once the task is completed, your contacts will be imported into Hotmail
Why Use Automated Tool?
There is no double that the manual method can complete this task easily. But the tool has some amazing features that will help you to save time and data.
The tool converts multiple Excel contacts file into different file formats
Manual and Automated options to map your Excel fields.
Convert Excel contacts into all versions of vCard.
Capable to maintain data integrity during the whole process.
Conclusion
There are many users looking for a way to import Excel contacts into Hotmail but due to lack of knowledge, they are not able to complete this task. So after considering the requirement here in this blog we have discussed the two methods to complete this task. The first, one is free and the second one is automated. Now, it is up to you to choose the right method as per your requirement.