Add a searching string to fetch information, which is suitable for keywords that are to be searched with logical operators and on basis of certain criteria.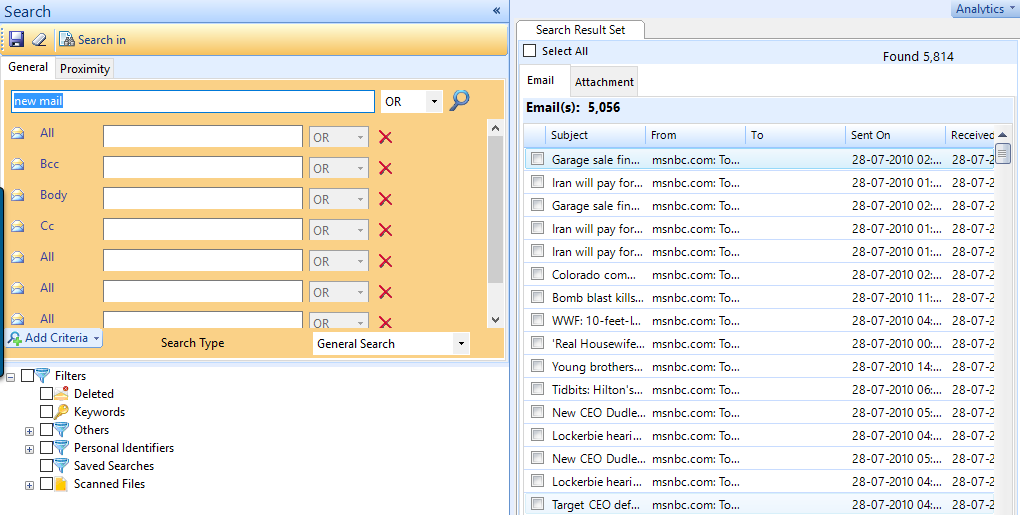 You can utilize all logical operators like AND, OR, and NOT to filter the searching procedure:
AND : The searching output must be having searched data
NOT : The searching keyword must not be present in output
OR : It is optional to have the searching term in result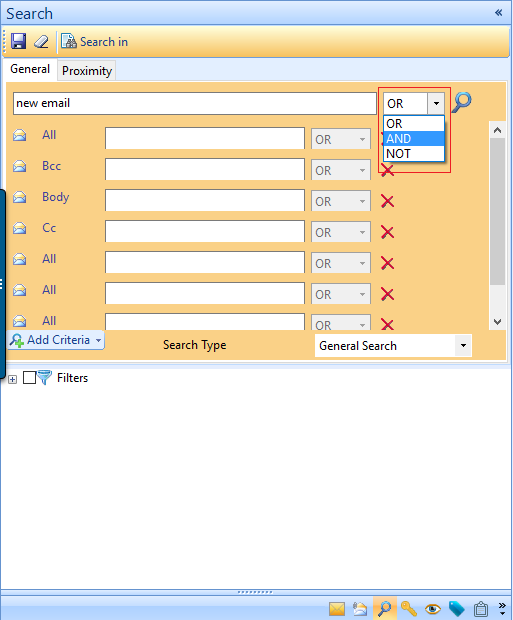 Make use of more advance searching options provided in this Outlook forensics tool where you can customize the process by doing searching in between Subject and To attribute of emails.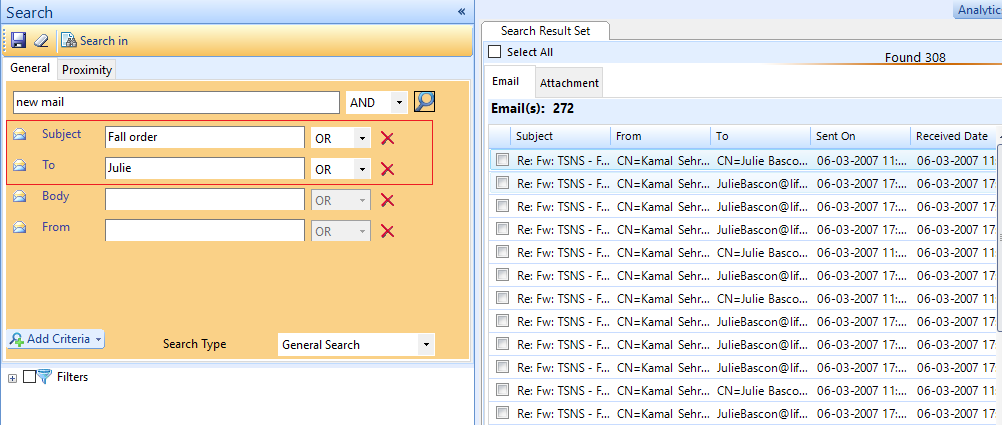 In general, the mentioned keyword will be searched under specified criteria. Whereas, you can use any one of the two wildcard scenarios i.e., Asterisk (*) and Question Mark (?).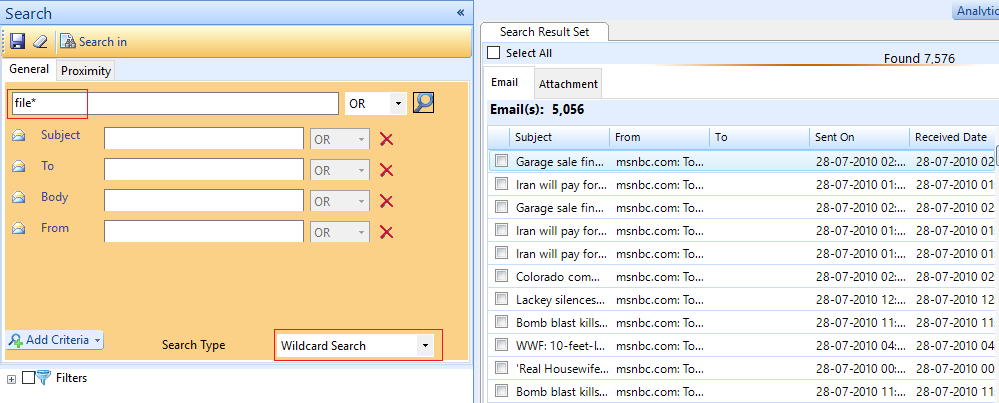 Based upon the combination of certain formats, you are free to perform general searching in our PST forensics software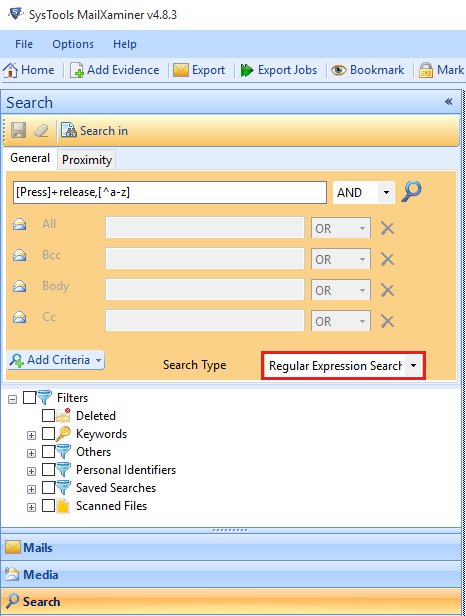 This product is equipping an advance search type i.e., Stem search. This will be useful for those investigators who are not sure about few words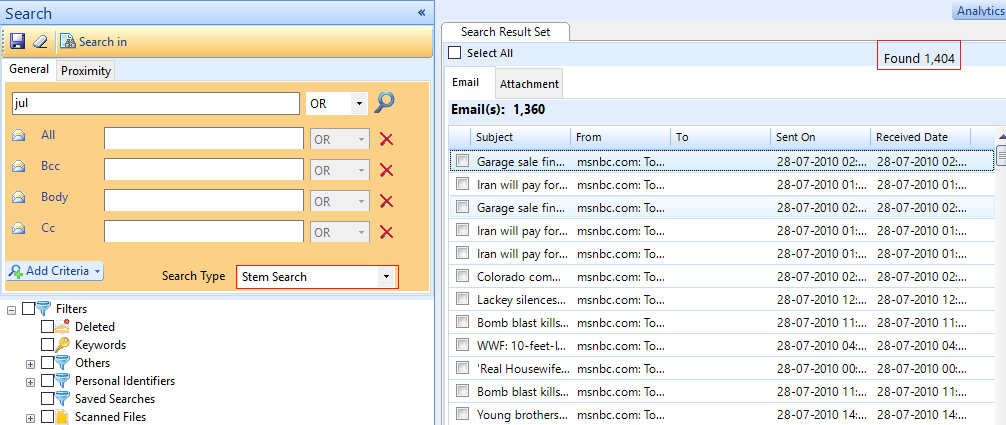 g) Outlook PST file forensics requires a deep researching of each and every email, till its root end. Therefore, another searching type named as Fuzzy search is rendered to encounter all the searching results, which are approximate and nearest to the provided data.