How Can I Partition My Hard Drive without Formatting Windows? Tricks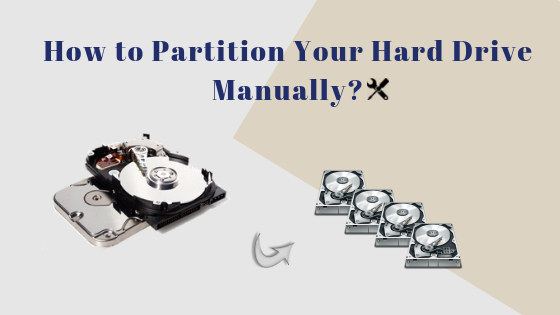 "My system constantly hangs whenever I try to access any application. I also think that I should split my local disk C, but I fear that I am going to lose my data. How can I partition my hard drive without formatting Windows 10 or 11? Please provide a precise solution."
Formatting your hard drive can be a tricky task if it is not done correctly. There is always a risk of data loss in the whole disk partition procedure. How to partition c drive in Windows 11 or 10 without formatting is what we are going to analyze in this complete tutorial. Also, we will discuss what to do if you lose your disk data while partitioning.
How to Partition Hard Disk without Formatting?
There are certain constraints for disk partitioning. A user can make only four partitions of his or her hard drive (for Windows 7).
Although in Windows 10 (all versions), one can easily split the hard drive into partitions without formatting or losing any data,
Basically, there is a built-in Disk Management feature in Windows 11, 10, 8, 7,  etc. Operating systems come with the capabilities to create partitions without formatting, delete formatted drive partitions, resize the drive, and many more.
Method to Partition My Hard Drive without Formatting
Let's learn how to make partitions on a hard disk without formatting in Windows 11, 10, 8, or 7 manually with the help of the Disk Management utility. Follow all the below-mentioned steps:
Visit the Start icon on your system
Now go to Computer >> click Manage option
In the computer management window, hit on Storage >> visit Disk Management
You will see a preview of all the present drives in the system.
Now choose the disk that you wish to shrink, right-click on it, and hit Shrink Volume.
The system will query the drive for a while.
A new window will open showing the total size of the disk before shrink & available shrink space. You have to enter the amount of space to be shrunk, which will be the size of the new partition disk. Then click on Shrink.
After it's done, you will find a new unallocated column.
Right-click on the unallocated column. New Simple Volume
Now set up the new Simple Volume Wizard with the default settings.
Voila! You are all done with the new hard disk partition without formatting.
What If You Lose Your Data in the Partitioning Process?
One of the scariest outcomes of partitioning your hard drive is "data loss". No matter how carefully you perform the partition, there are chances that you might end up losing some or all of the disk data. In the case of a sudden data loss, you must opt for a secured third-party Hard Disk Data Recovery Tool. This utility will recover data from deleted partitions instantly.
Irrespective of the size of the drive, the tool is capable of recover permanently deleted data from hard drive unlimited data in a really short time span.
Working Steps of Partition C Drive in Windows 11, 10 without Formatting
Download and run the software on the Windows operating system.
Now select the scan option to recover your data.
After that, the preview restored the data in the software panel.
Finally, hit the save button to save restored data at the desired location.
Bottom Line
With the above-explained steps, queries like how I can partition my hard drive without formatting Windows 11, 10, 8, 7, etc. can be easily resolved, while critical situations like sudden data loss can only be dealt with with reliable software that can instantly partition hard disk without formatting.
Commonly Asked Questions
Q: Are hard drive partitions important?
Most computer users partition their hard drives for two main reasons: to organize files logically and to improve system performance. Partitioning your hard drive is important if you want to run multiple operating systems on your system.
Q: Is it possible to partition the C drive without formatting?
If you want to repartition the C drive, you can change the size or file system of the C drive. Generally, you can resize the C drive by shrinking or expanding it. This method does not require formatting. You can also use the command to convert FAT or FAT32 to NTFS without formatting.