How Can I Set up and Open Apple Mail in Outlook 2016/ 2013- FIXED
Tired of searching the efficient solutions to set up Apple Mail in Outlook 2016/ 2013/ 2010? Don't worry! In this blog, we are going to disclose a really simple technique to set up and open Mac Mail in Outlook on pc. So, let us start now!
Steps to Set up Apple Mail in Outlook 2016/ 2013
To Open Apple Mail in Outlook 2016/ 2013/ 2010/ 2007/ 2003, you must have Apple Mail email client installed on your system. Follow the steps described below for setting up Mac Mail in Outlook 2016:
Note: It is recommended that guidelines should be followed very carefully. Because a single mistake or misstep can lead to permanent data loss.
Step 1: Export Emails from Apple Mail
Open Apple Mail email application on your machine
Now, select a mailbox or a folder that you want to open in Outlook and choose Mailbox tab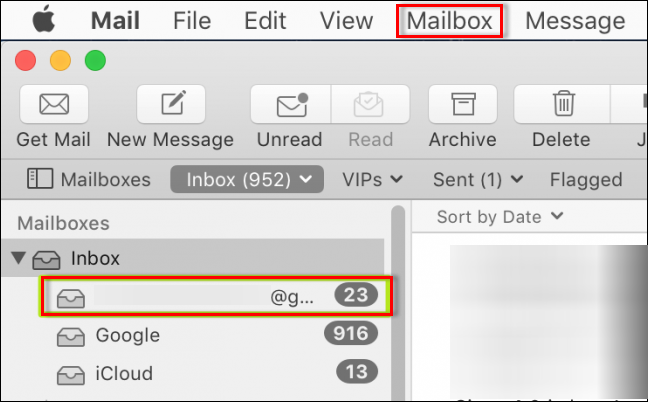 From the opened menu list, select Export Mailbox option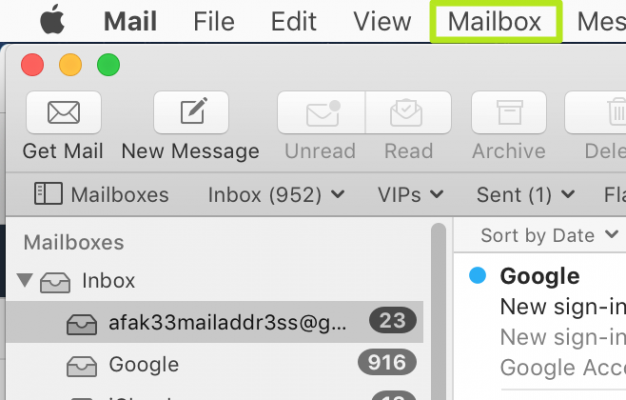 Browse a folder where you want to save the resultant file and hit Choose button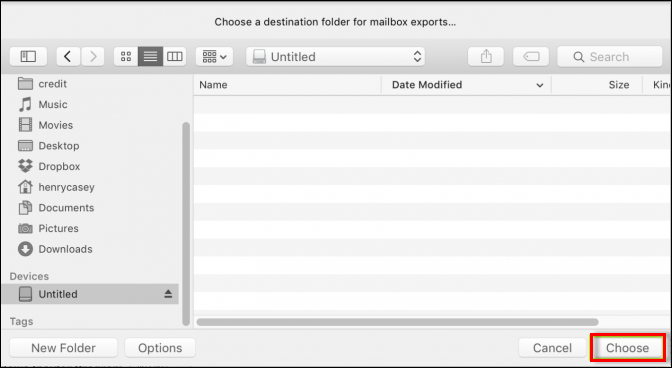 Navigate to the output file location and you will get the extracted Apple Mail mailboxes in .mbox format, such as Inbox.mbox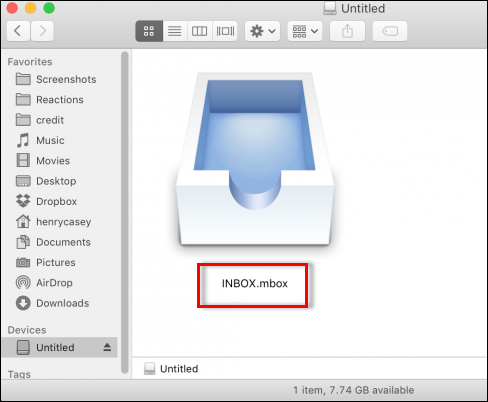 Step 2: Convert Output MBOX to PST File Format
Since Mac Mail aka Apple Mail MBOX cannot be directly opened in Microsoft Outlook so, you have to convert your MBOX into PST (Outlook Personal Storage Table) file format. To do so, download MBOX to PST Converter. The software is completely independent and allows to export MBOX to PST in few simple clicks. After downloading, follow the steps below:
Download Software FREE      Buy Software Now
Launch the software and click on Add File button and add single or multiple Apple Mail .mbox file(s) with manual selection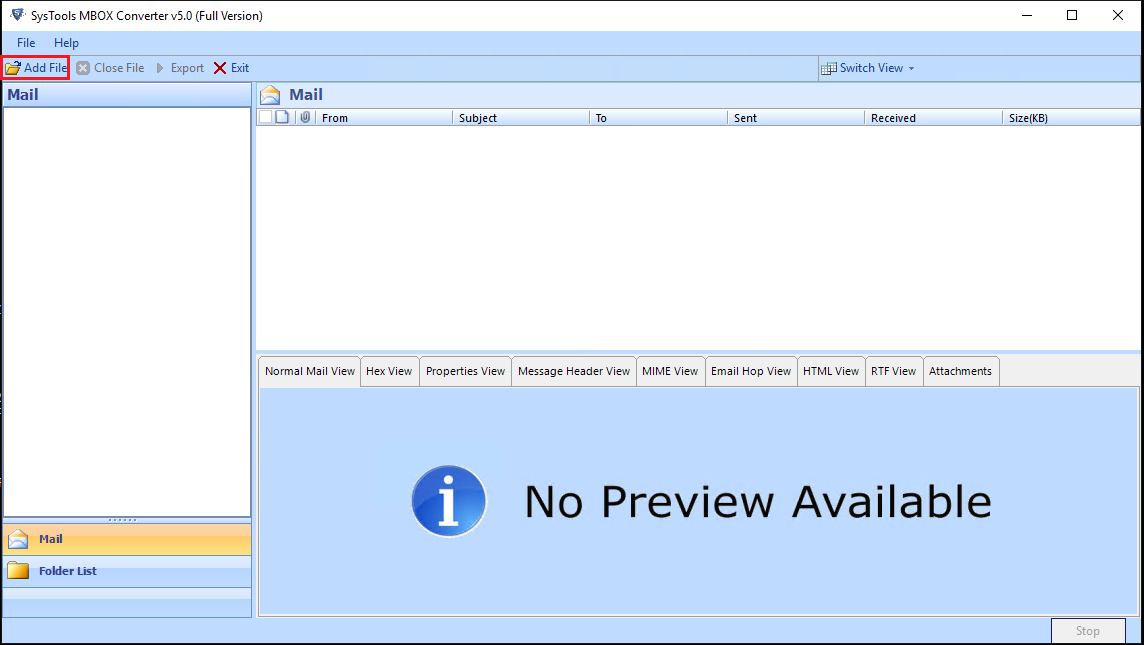 Click on MBOX Files option and fetch MBOX files from the saved location via clicking on Select File/Folder System option. Click Next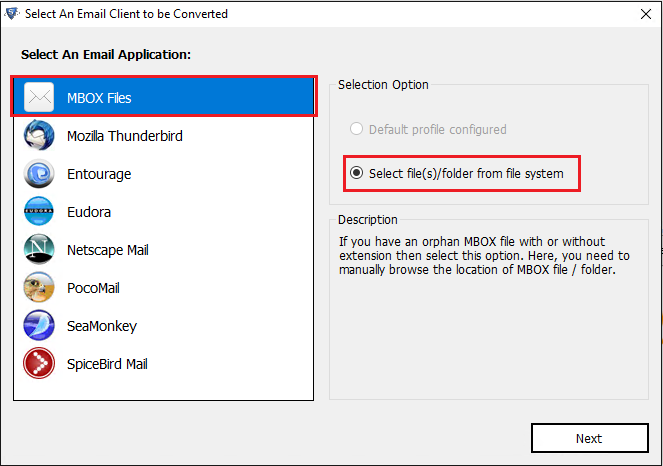 Navigate and browse the MBOX file and click on the Open button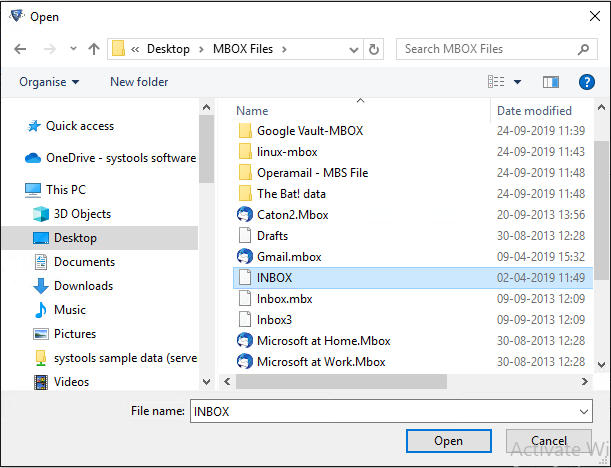 Also, one can use Folder mode if you have saved all your Apple Mail .mbox files with a folder and click on Process

Preview Apple Mail emails with entire email attributes like From, Subject, To, Sent etc. Click Export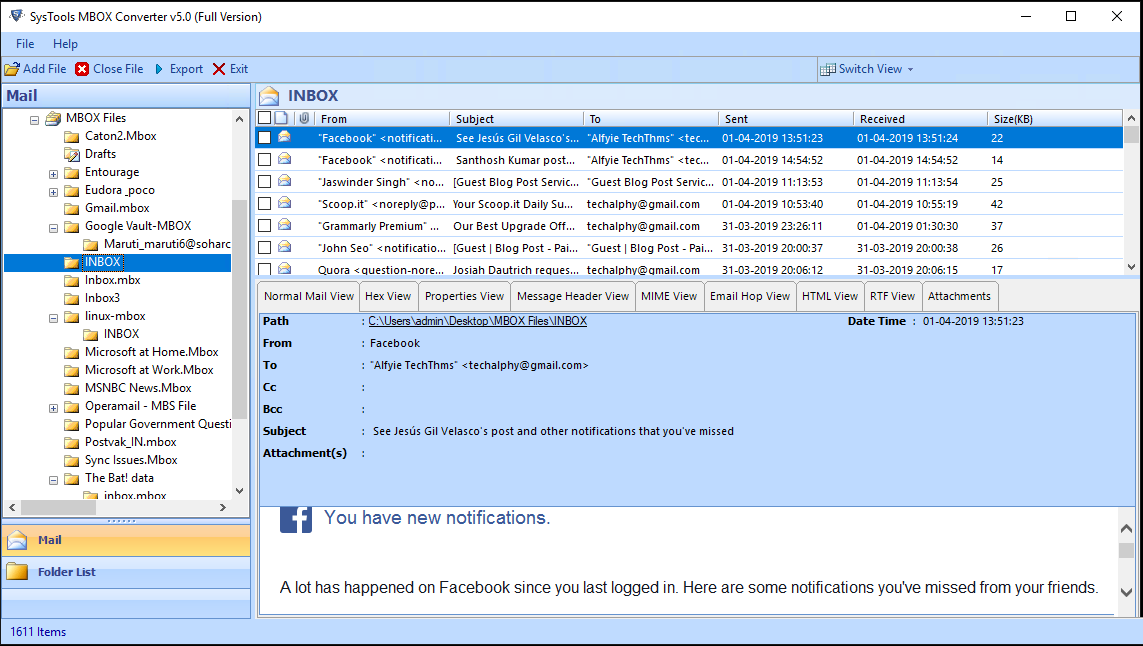 In Export Options window, select Export All Folder option to convert all the Apple MBOX files into Outlook PST in a single attempt

Export All Folder: Choose this feature to convert all the Apple Mail MBOX files at a time
Export Selected Folders: Choose this feature to export only selected folders
Select PST file format as Export option and hit the Export button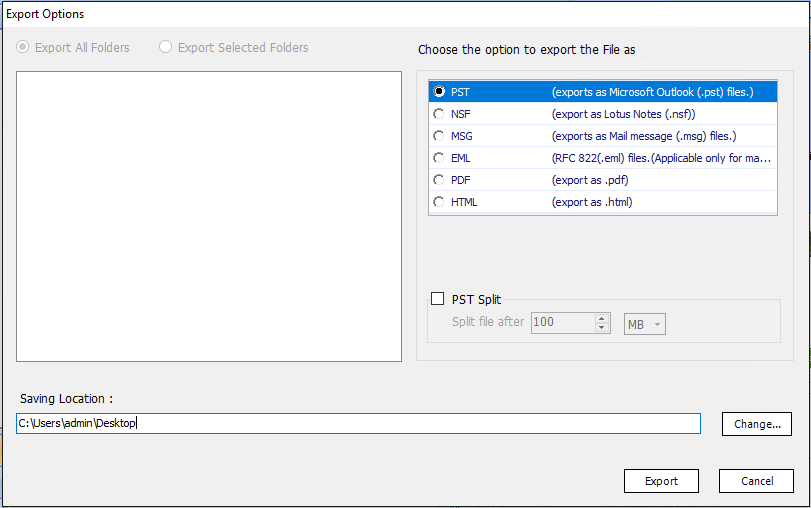 Apple Mail MBOX files will start converting into Outlook PST and the software will display the current status of the process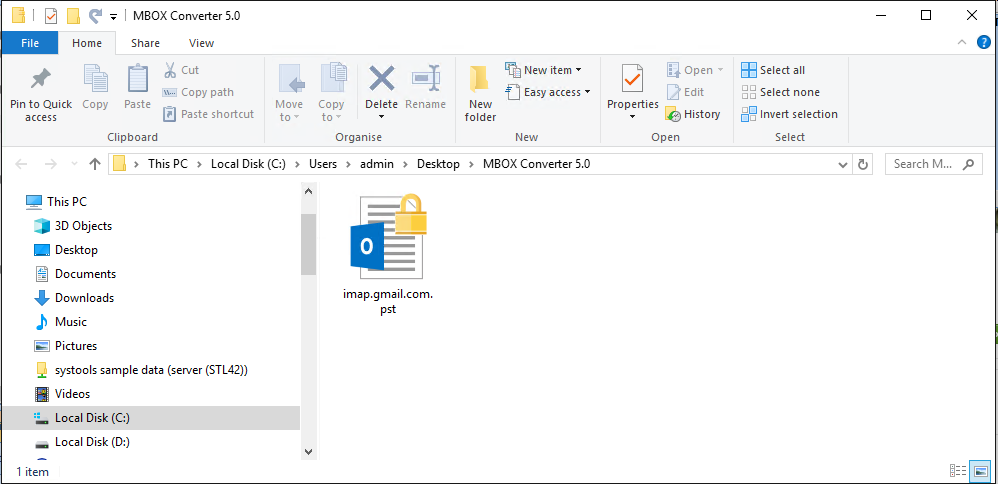 Step 3: Import Converted PST into Microsoft Outlook
To set up Apple Mail in Outlook, you have to import the output PST file into Outlook, follow below-mentioned guidelines:
Launch Microsoft Outlook application on your computer
In the tabs menu, hit a click on File option

Now, in the Account Information page, choose Open and Export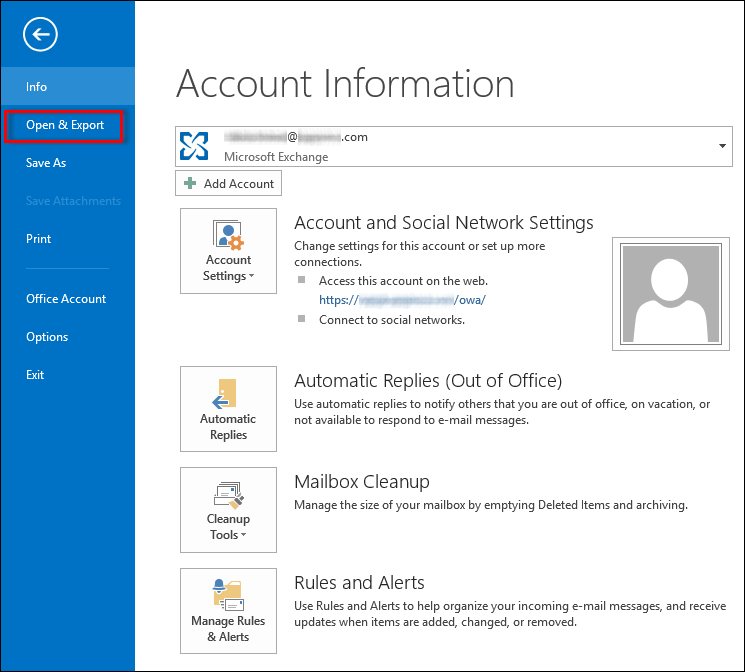 In the Open window, select Import/Export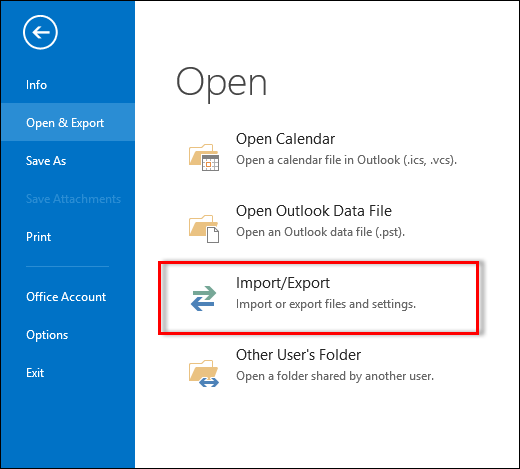 In Import and Export Wizard wizard, choose Import from another program or file option and click on Next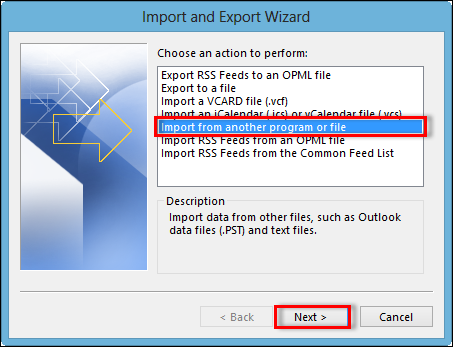 In Import a File page, choose Outlook Data File (.pst) option and click on Next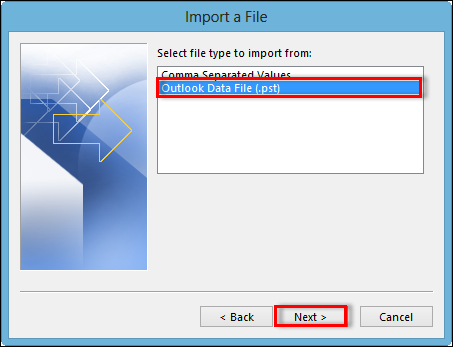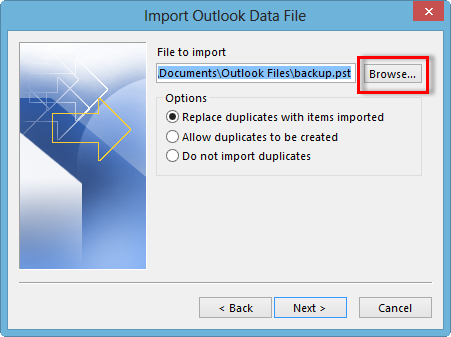 Choose the .pst file that you have previously converted in step 2 (Apple Mail emails) and click on Open >> Next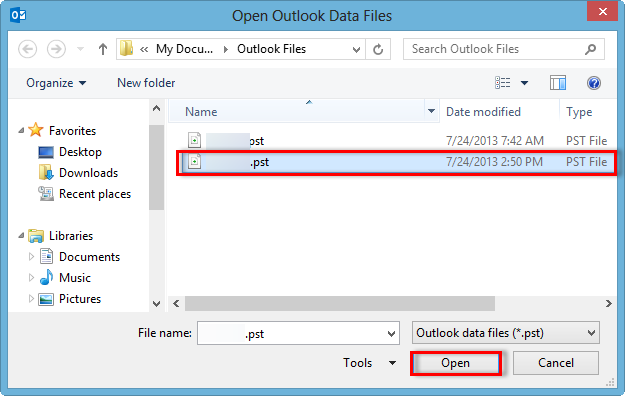 Select the top level folder, and make sure the Include subfolders option has been selected and hit Finish button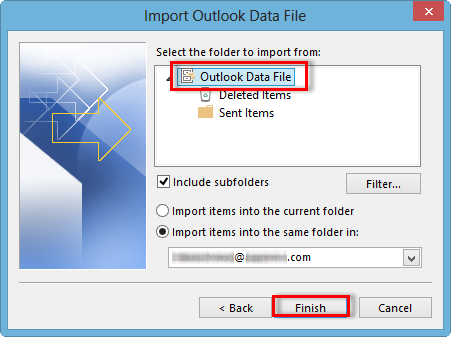 After this, Outlook will import the PST file
And…you're done. This is how you can set up and open Apple Mail in Outlook on pc. Now, users can simply set up Apple Mail account in Outlook and execute various operations on it.