How to Recover Deleted Data from SSD? Solved
Summary: After reading this write-up, you will come to know the verified solution to recover deleted data from SSD. The solution is available for hard- and soft-deleted files.
SSD is an acronym for solid State Drive. It contains non-volatile flash memory used to store data files. It is used in place of the hard disk. The SSD are fast at responding to user requests. Despite having advanced features and security, The data can be deleted or lost from a solid-state drive. So, let's understand what to do if files are deleted from the SSD. And what not to do? Read the complete post and find a reliable solution to recover permanently deleted data from SSD.
User Queries Related to Recover Deleted Files from SSD
Query 1: Hello, I am using a solid-state drive as my backup drive. I keep complete data backups at regular intervals. I have Dell laptops with Windows 10 installed. Last night, I accidentally deleted some files from my external SSD. Now I want to know how I can deleted data be recovered from SSD. Thanks in advance!
Query 2: I have purchased a new computer with an in-built solid-state drive. My son was playing games on my computer. I don't know what happened. Now three folders from the E drive have been lost. Is it possible to recover deleted files SSD files on a Windows 10 SSD?
All the queries are related to deleted photos or data recovery from a PC. The above-mentioned solution will definitely work for you. If the manual method fails, then try the automated solution because it provides a free demo version to check the efficiency of the utility. But you can only preview your data. You cannot save it.
Few Steps to Recover Deleted Data from SSD
Download and Run Tool on Windows.
Choose SSD Recovery Options: Scan and Formatted Scan.
Preview Recovered Data Files from SSD.
Save the data items on your computer at any Location.
Tips: If data is deleted from a solid state drive, then stop using the same SSD. Because if data is overwritten, data recovery is not possible.
Common Cause of Data Loss from SSD Drive
There are various reasons why data loss on an SSD (Solid State Drive) can occur. Some of the few common reasons include.
Power Failure or Power Surge: A sudden power outage or power surge can damage the data stored on the SSD, resulting in data loss.
Physical Damage: Physical damage to the SSD can cause it to malfunction and cause data loss. This damage can be caused by dropping the drive, contact with water or other liquids, or overheating.
Infection with a Virus or Malware: Viruses and malware can infect your SSD and cause data loss by corrupting or deleting files.
Human Error: Accidentally deleting files or formatting drives can lead to permanent data loss.
Methods to Recover Deleted Files from SSD Solid State Drive
You can restore files after formatting solid-state drive by using manual methods or automated software. But make sure the TRIM function is disabled. Both methods are explained here
#: – Recover Deleted File from SSD Manually
The Windows OS stores deleted files in the recycle bin folder. So, you can easily recover permanently deleted data from the recycle bin. Also, fix the corrupted recycle in Windows. Perform the steps listed here:
Initially, Find Recycle Bin folder and Open
Then, Locate the deleted SSD files and Select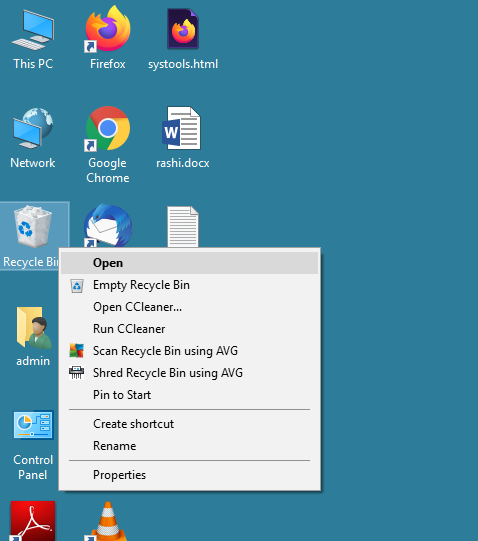 After that, Right-click on selected files and hit on Restore
Now, all selected files and folders will disappear
Finally, Go to the original location and check the recovered deleted files
Note: – If files deleted by using shift + delete key or files deleted from recycle bin folder. Then in this situation, you can not recover files manually.
Automatic Solution to Recover Deleted Data from SSD
If the files and folders are deleted permanently from a solid-state drive. Then you need professional SoftwarePro SSD Recovery Software. The utility is capable of restoring normal deleted, permanently deleted, and formatted files easily.
This software is able of recovering lost files from Samsung, Kingston, Intel, and ADATA SSD. So, You can use this program on SSD from Kingston, Sandforce, Western Digital, Toshiba, Patriot, Corsair, Linux, Samsung, and all other brands. Also You can recover files after formatting SSD.
Process to Recover Deleted permanently Data from SSD
Perform the below-mentioned steps:
Firstly, Download  and Install the software.
The program contains a Refresh View option, which enables you to view newly attached SSD without closing and restarting the software.
Then, select the partition from which the data deleted.
After Next, Preview the the deleted files and choose required.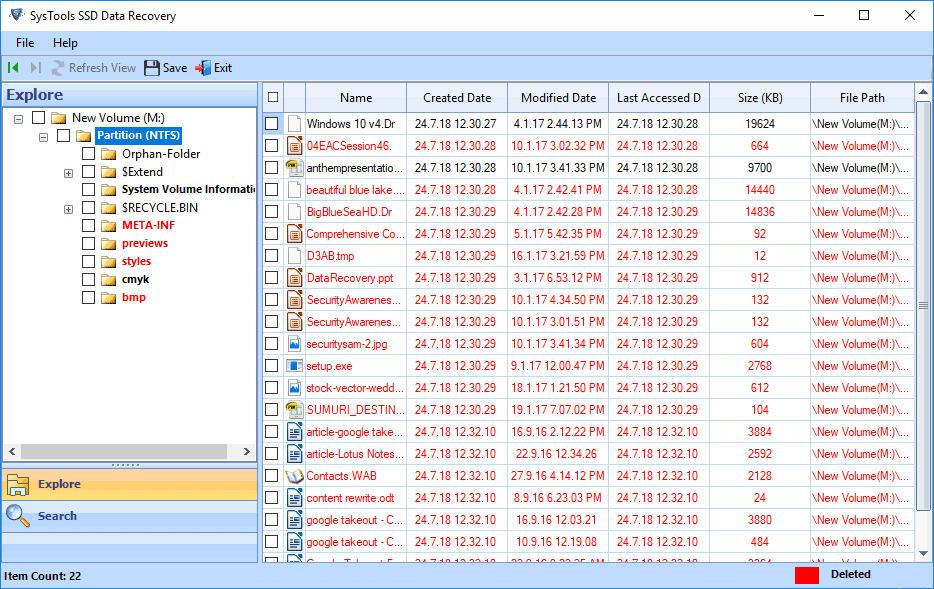 The best thing about this tool is that it supports multiple languages after clicking the drop–down link.
Now the software will list all recovered folders in the left panel and highlight the folders that contain data.
Now, the tool will scan the MAC OS HFS+ data in the software panel.
Simply Explore the folder and view complete data in the right panel of the software. The software will highlight the permanently deleted data in red. 
Double-click on any file, and the application will provide a Preview and Save option.
Finally, Save the selected files or complete recovered deleted files from the system.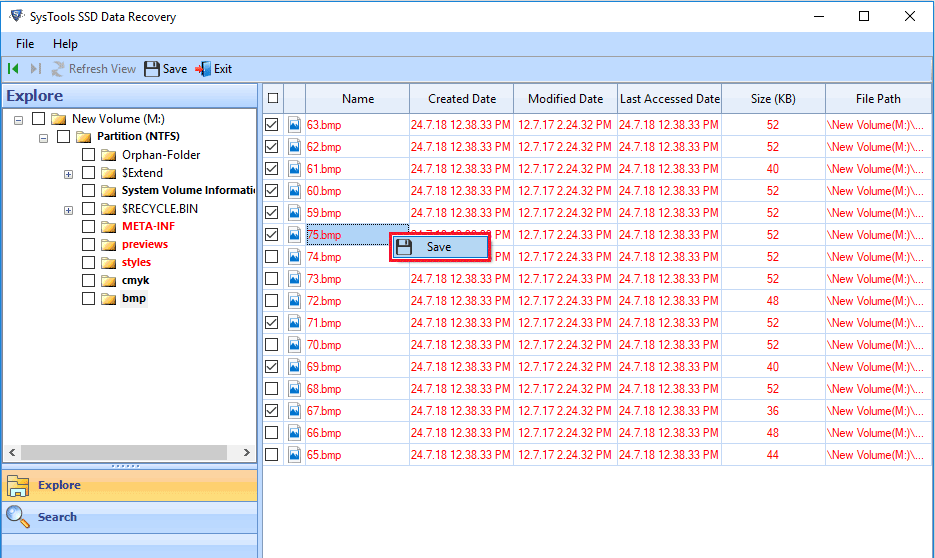 Also Read: How to Deleted Photos Recovery Software for PC?
Conclusion
Files are deleted either normally or permanently. You can SSD restore deleted files easily. The manual and automatic solutions are explained in this post. Follow the steps and recover deleted data from SSD drive quickly. Now it's your turn to make the decision wisely.
Commonly Asked Questions
Q: Can this software recover lost or damaged files?
Yes, automated software is programmed to find and recover corrupted data items from SSD. Moreover, this user can also recover data from damaged or formatted drives.
Q: Can you run recovery program on Windows 10 operating system?
Yes, this application is widely compatible with all Windows operating systems like: 11, 10, 8, and 7. and allows you to recover damaged data from SSD drives.
Q: Can Solid State Drive Repair Tool recover data from a reformatted hard drive?
Yes, data recovery tool can usually recover data from a reformatted hard drive by scanning the remains of the original file structure.
Q: Is it possible to recover SSD data after overwriting?
No. Like a full disk format, overwritten data should be considered unrecoverable because there is no data to recover.