How to Combine Multiple PST Files Into A Single File? – Free Manual Guide
Are you looking for a way to combine multiple PST files into one? If yes, this blog will help you. Here you will learn the step-by-step guide on how to combine PST files of multiple Outlook accounts and manage them in one place.
Microsoft Outlook is the world's most popular email client. It stores all of its data in the PST file format. Outlook gives users the ability to create multiple accounts. Thus users have multiple PST files that are hard to manage. It is easy to create a new account for the users but when it comes to combining all the PST files into a single file, it is difficult or confusing for most users.
There can be many different requirements or reasons for users to merge pst files into one. In the next section, we'll look at some common reasons.
Combine multiple old accounts
Join work and social accounts
Create a backup of existing accounts
Migrate to another email service
Share files with Colleagues or others
Note: ScanPST Not Responding After Clicking Repair
Manual Steps to Combine Multiple PST Files Into One
The manual process is not direct; you need to perform two steps to combine 2 pst files into 1. Follow the below steps to accomplish this task.
Step 1: Create a New PST File
To make a new PST file in MS Outlook, follow these steps:
1. In Outlook, click on New Items, and select More Items >> Outlook Data File.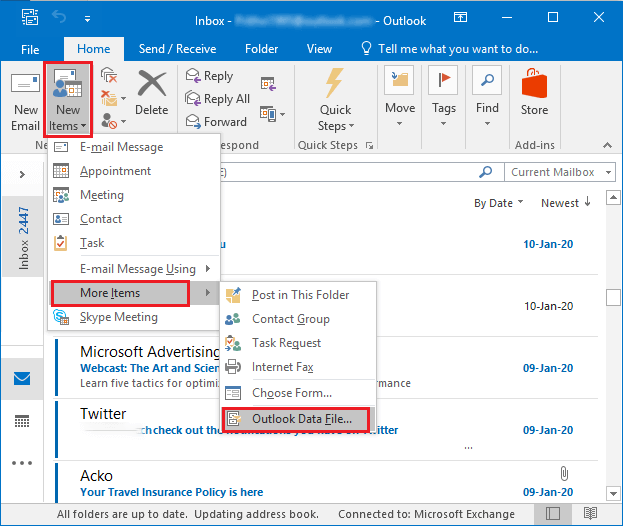 2. Select a location on your system to save new PST file and provide a name for it. Click OK.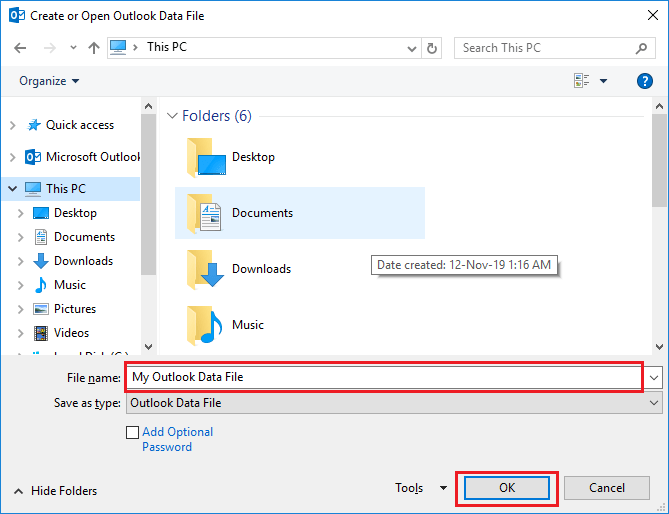 Step 2: Import Old PST Files into Newly Created PST File
To combine multiple Outlook PST files into a single, in this step we will import existing data files to the new one.
1. Open Outlook and go to the File tab.
2. Click on Open & Export and select Import/Export.
3. Select the option Import from another program or file and click Next.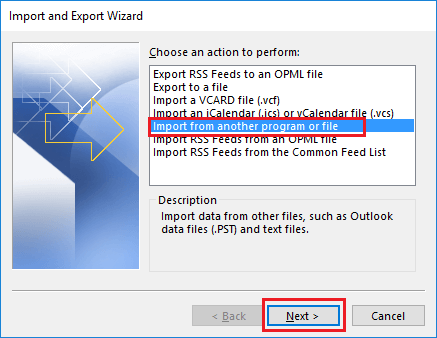 3. Select Outlook Data File (.pst) and click Next.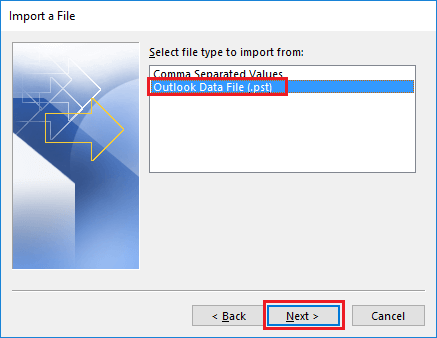 4. Click Browse, select the .pst file to import, and select the required options. Hit Next.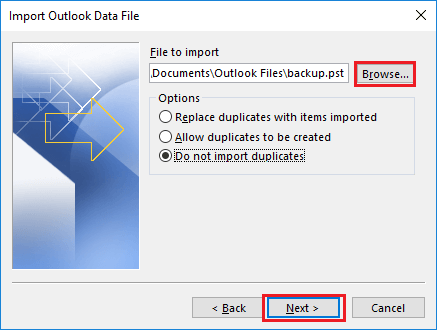 5. Select the folder you want to import to the new PST file. Check the Include subfolders and Import items into the same folder in the box.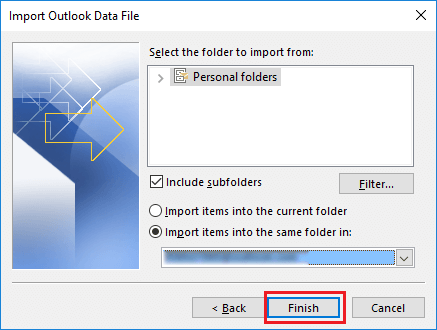 6. Hit on the Finish button.
Importing Outlook PST files process will start. Using this process, you can only import one PST file to the newly created file. To import other PST files, repeat the same steps for each file. If you have a large number of data files you need to combine, this task is very time consuming and quite confusing.
Instant Alternate Way to Join Multiple PST Files into One
The manual method is quite complex, involves many steps, and requires appropriate steps to be performed. Otherwise, the likelihood of data loss and file corruption would increase. To get rid of all these issues and combine multiple PST files, use an automated solution i.e. PST Merge Software to merge several PST files.
This is a handy tool that is easy to use by any novices. The software provides great features to combine multiple Outlook PST files into a single one. You can easily merge two PST files as well as multiple data items like emails, contacts, calendars, notes, tasks, and journals. It maintains the original email properties and folder structure of PST files throughout the merging process.
Moreover, it is capable to combine and remove duplicate items without altering single information. You can combine Outlook archives as well as password-protected files without entering the password. Also, it has a Split option that helps to reduce PST file size while combining.
Steps to Combine Multiple PST Files into One
Step 1. Download & Launch the software and add PST files or folders.
Step 2. Choose the option Merge or Join and click Next.
Step 3. Select the required folders and choose to combine in Existing PST, New PST, or Outlook Profile.
Step 4. Click on the Next button and analyze the live combining process.
Once the PST files combine successfully, you will receive completion messages on your screen. Click OK.
Final Words
For managing multiple Outlook PST files, the best option is to combine them into one for easy access. Combining multiple PST files into a single manually can be difficult for users who have a large amount of data. To fix all the problems, you can use the secure PST file combiner tool for an effective solution. It supports working with all Outlook PST versions like Outlook 2019, 2016, 2013, 2010, 2007, and others.