Backup Outlook Contacts to Gmail – Not a Trouble Anymore
Ashwani Tiwari | Published: September 27, 2021 | Gmail, Migration, MS Outlook
This technical guide is all about how to move your Microsoft Outlook contacts to Google Gmail account in every possible situation. Whether users are completely switching from Outlook to Gmail email application or importing crucial contacts of Outlook to webmail Google account just for the sake of backup – this write-up efficiently instructs you how to backup Outlook contacts to Gmail without any fail. Let's Begin!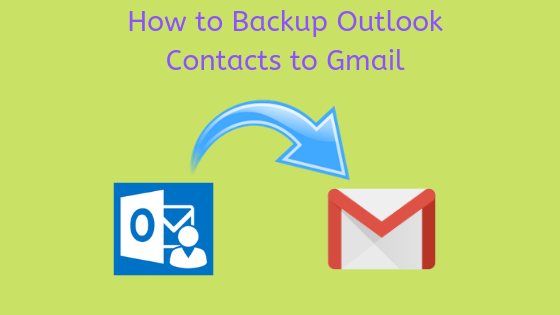 Collect all Possible Situations where Outlook Contacts to Gmail Backup is Needed
Majorly, when the user is going to export Outlook data into desired Gmail account, then two circumstances come into play. Both scenarios are different and need different workarounds to backup Outlook contacts into Gmail online. Here, all the methods and situations are described in a detailed manner.
Case 1: Move Outlook Contacts to Gmail Via. Outlook Application
If a user has Outlook email client installation in the system and wants to import contacts, then you can use this easy and simple method to accomplish the backup task. This dedicated method is classified into two steps:
Step 1: Export Contacts from Microsoft Outlook
In the following section, readers will understand how to extract contacts details from MS Outlook application in order to backup MS Outlook contacts to Google account.
Open MS Outlook and click on File tab to open its menu.
Now, click on Open & Export option from pop-up menu.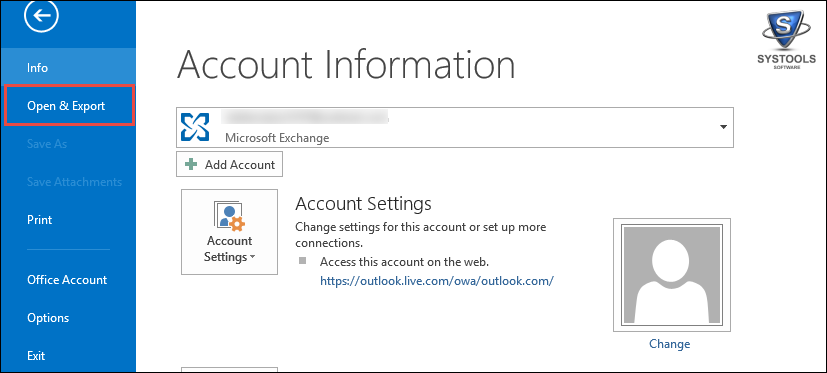 Afterward, opt for Import/Export option.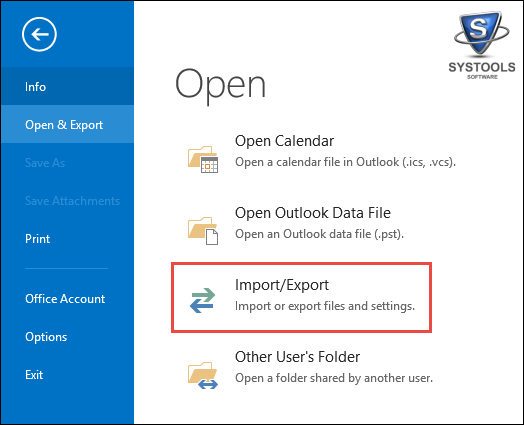 You need to choose Export to a file option and click Next.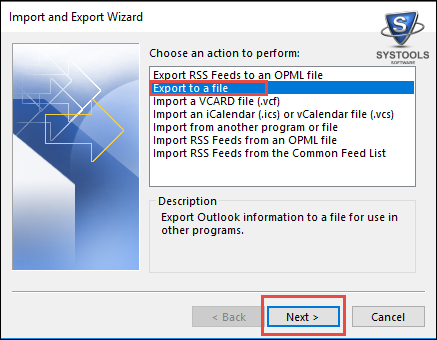 Under Create a file of type section, select Comma Separated Values and click Next.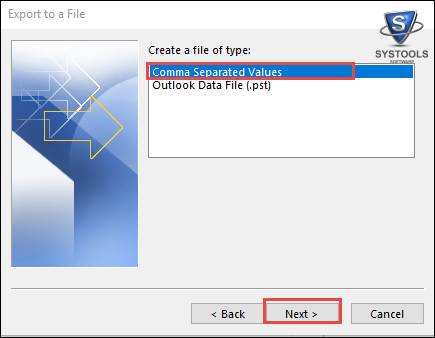 In Export to a File window, select Contacts folder and click Next to continue.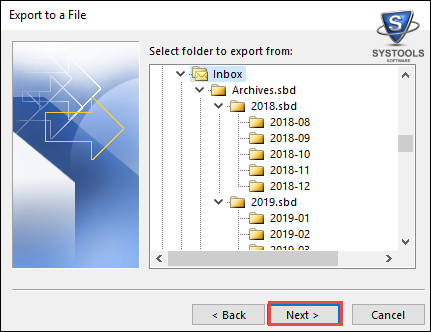 Once you have selected the folder, click on Browse to provide a safe location to save CSV or Comma Separated Values file.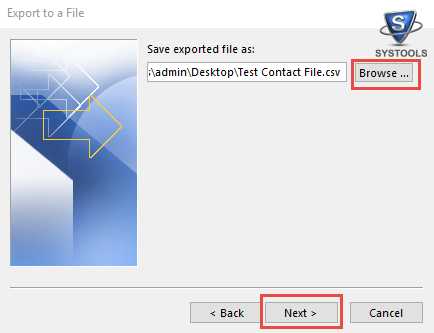 Select a location and change the default name of file if you want. Then, click on OK >> Next.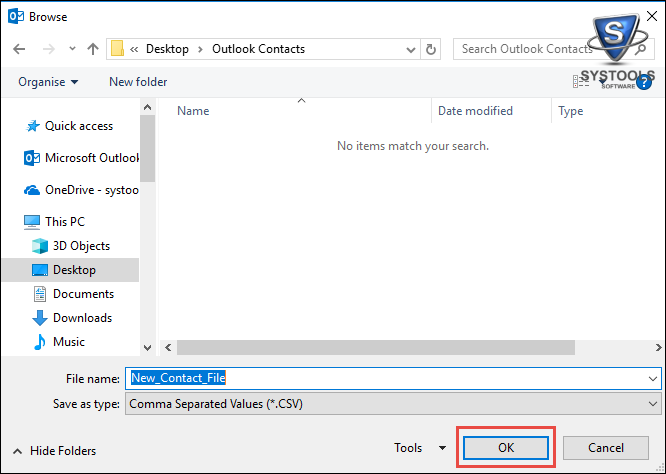 A new window named as Export to a File appears. Here, you can click on Map Custom Fields to map the contacts fields with a new one. Else, skip this step and click on Finish.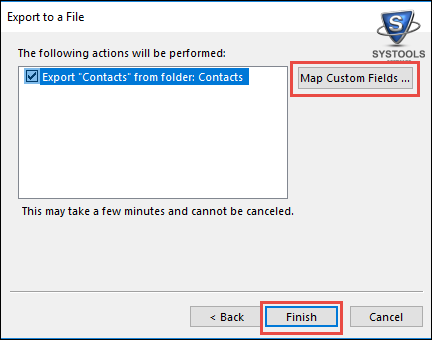 In a few seconds, the CSV file exported to your chosen location.
Step 2: Import CSV File into Gmail Account
After extracting the Outlook contacts in CSV format, it is the time to backup all these contacts information into Google Gmail account. For this, go through the below instructions.
Go to Gmail sign-in page and enter credentials. Then, click Next.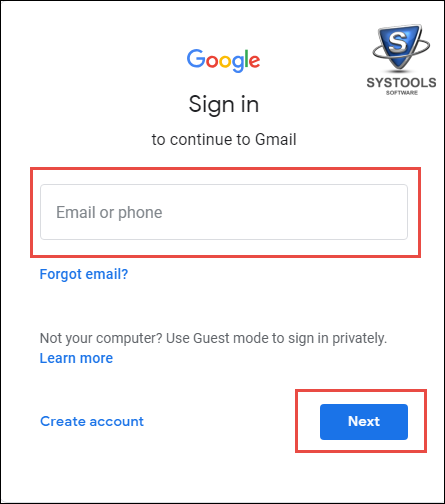 Enter the password and hit Next button.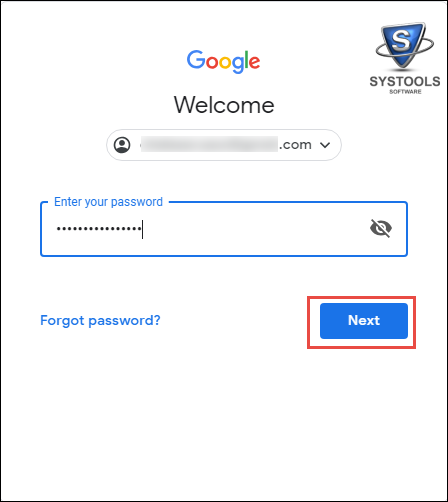 Once the account opened successfully, click on Menu icon adjacent to Gmail Avatar as shown in screenshot. And, click on Contacts app.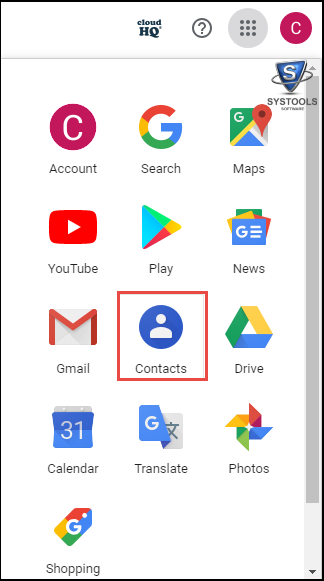 Now, click on More to backup Outlook contacts to Gmail.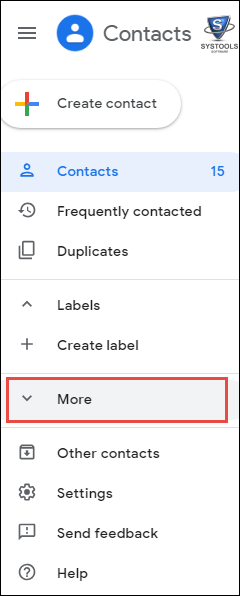 An Import contacts window appear on the screen. Here, click on Select file option to backup Outlook CSV contacts into Gmail account.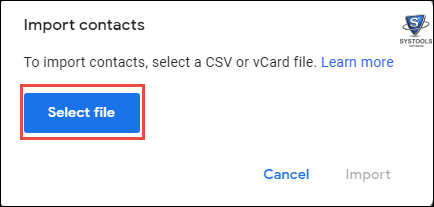 Choose the CSV that created in Step 1 and click on Open.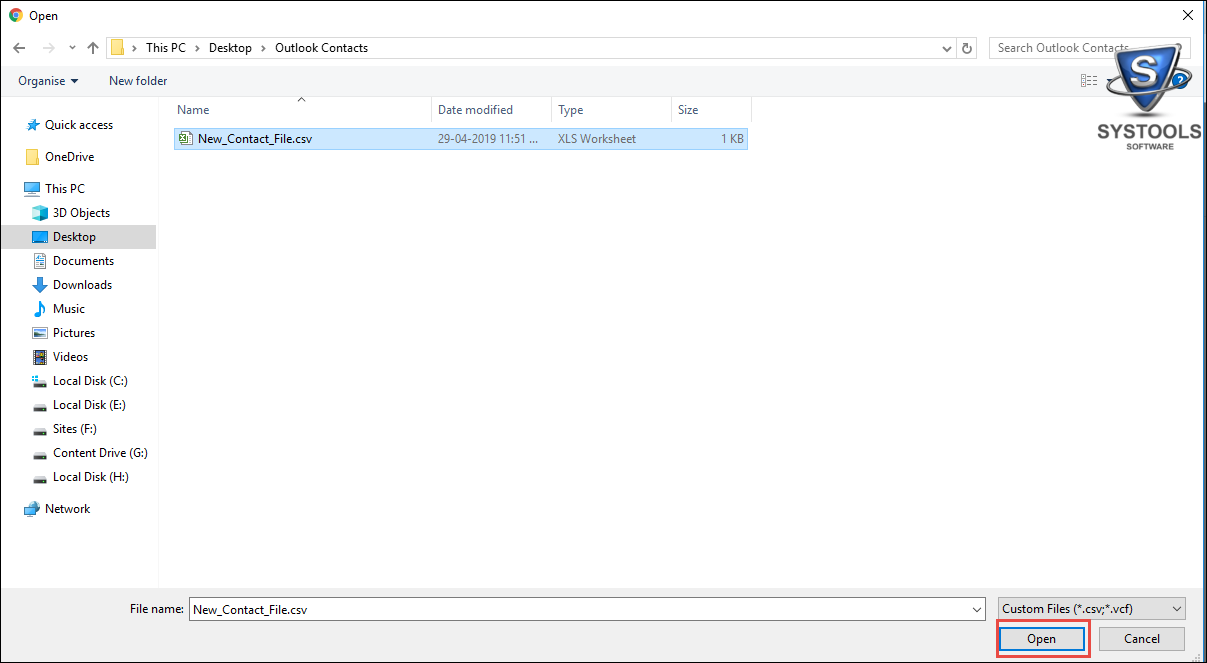 Finally, click on Import to export contacts from Outlook into Gmail account.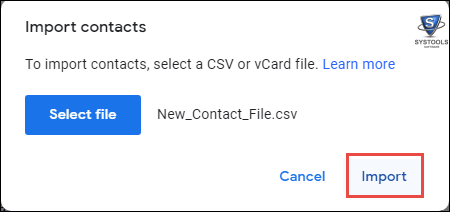 In a matter of minutes, the Outlook contacts get backed up in Gmail account and they appear like this.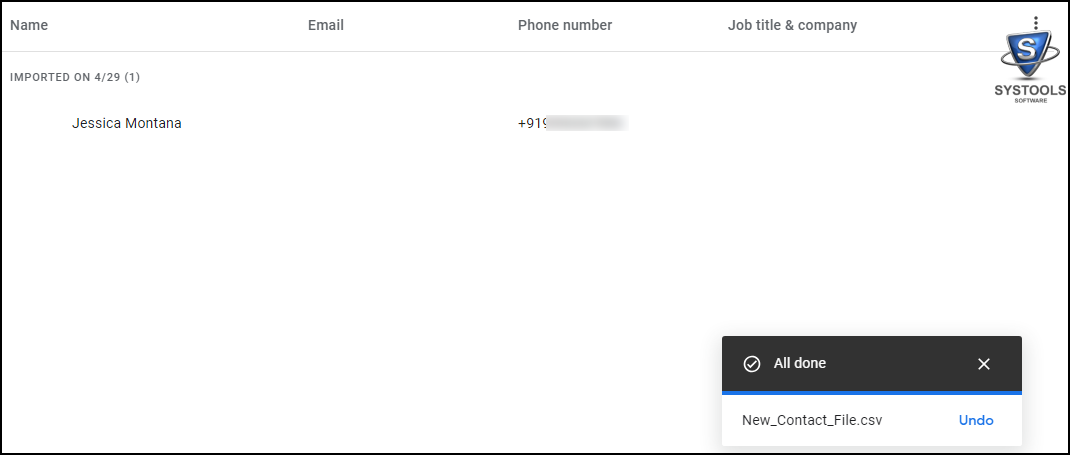 Case 2: Backup Outlook Contacts to Gmail Using PST File.
In such a situation when a user has orphaned PST (Store complete Outlook data) file(s) and no Outlook installation in the system, then this method comes into play. Here, we are going to use an automated utility named as Outlook PST Converter Tool. It is an outstanding software that has the capability to backup Outlook contacts from a .pst file into Gmail account without MS Outlook application. Apart from this, it can export multiple .pst files contacts into Gmail accounts in one shot with a minimum span of time.
Besides this, you can exclude duplicate contacts while migrating the .pst contacts. Adding to it, the same utility also backup Outlook .pst contacts into Google accounts without any error. Plus, user can also save Outlook emails and calendar entries along with contacts into desired Gmail account
After understanding the functionalities, let's check out how tool works:-
Here you can also download free version of the software before purchasing its full version.
For Windows
For Mac
Step 1. Click on Add File to search and select PST file.
Step 2. Now, select VCF file format from the Export options.
Step 3. Choose vCard version or select merge vCard contacts option if needed.
Step 4. Select advance options according to your needs.
Step 5. Click Export button to backup Outlook contacts to Gmail via VCF.
What's More:- The best thing about the software, it support Password protected, UNICODE & ANSI, Network or Minimum corrupted PST file. The tool can easily installed on all Windows platform, including Windows 10 Home or Pro. Plus, the facility of Incremental Outlook backup is similar to cheery on the cake.
Also Read: Import Outlook Contacts to Thunderbird
Author Suggestion
This guide aim is to educate users on how to backup Outlook contacts to Gmail account in every possible circumstance. After reading this article, the readers have enough knowledge about how to import contacts from Outlook to Gmail free account effortlessly.