Troubleshoot AOL Mac Mail Problems – All in One Solution
Ashwani Tiwari | Published: September 15, 2020 | AOL
Hi, if you are facing any trouble while getting AOL Mail emails in Mac system then don't worry, you are at right place. Here, in this blog we are going to give you the best and proficient all in one solution to resolve all the AOL Mac Mail problems.
Firstly, look at some related queries –
"For a few days, I am facing issues with my AOL account while logging in the AOL Mail application. It is not accepting my password and stays offline. Because of it, I am unable to receive my important email data. Please suggest me any instant solution to come out from this problem with AOL Mail on Mac. Thanks in advance."
"Hi everyone! Before some days, I configured my AOL account in Mac Outlook to get all my emails in one place. Initially, it was working well, but now I am unable to send reply emails in Outlook through my AOL account. How can I troubleshoot this AOL Mail problem on Mac, please tell."
"Hello all! I am using AOL Mail for a long time. It is a good web-based emailing application as I can get my emails anywhere by just logging into AOL account via internet. But, nowadays I am facing some issues like some attachments of my important AOL emails are not opening and downloading. Why is this happening? I talked to support and they are taking much time to sort out the issue. Please recommend any instant way to resolve these AOL Mac Mail problems."
Above mentioned queries are taken from different forum sites. It includes different AOL Mail issues in Mac. In this write-up, we are going to recommend an all in one solution to resolve all problem with AOL Mail app in Mac in a hassle freeway. But, firstly, users should check some basic manual settings to troubleshoot minor issues.
Manuals Ways to Troubleshoot AOL Mac Mail Problems
If users are unable to receive or send emails through the AOL Mail app on a web browser, check whether they have not set filters that cause messages to be sent and receive directly in trash and spam folders. Sometimes, problems with viewing or opening attachments on AOL emails can be fixed by accessing AOL Mail later. Users can also use the AOL Basic Mail app to open or view emails as it does not require fast internet speed.
If still you are not overcome from the problem, then, go to the next section and get finest solution to resolve all the problem with AOL Mail on Mac given below.
AOL in One Solution to All AOL Mac Mail Problems
AOL Backup Tool is a standalone solution to troubleshoot all problem with AOL Mail app in Mac. This proficient automated tool is enriched with multiple advanced features that can help to resolve all AOL Mail problem on Mac. With this software, users can export all the AOL email data in original formatting and folder structure at once.
Software provided filters to export selective email folders in several file formats such as EML, MBOX, MSG, PDF, and PST. Software is designed with a user-friendly interface which makes it easy to operate and provide results in few simple steps.
Step-by-Step Solution to Resolve AOL Mails Problems in Mac
Step 1: Install the software & Login with AOL account credentials.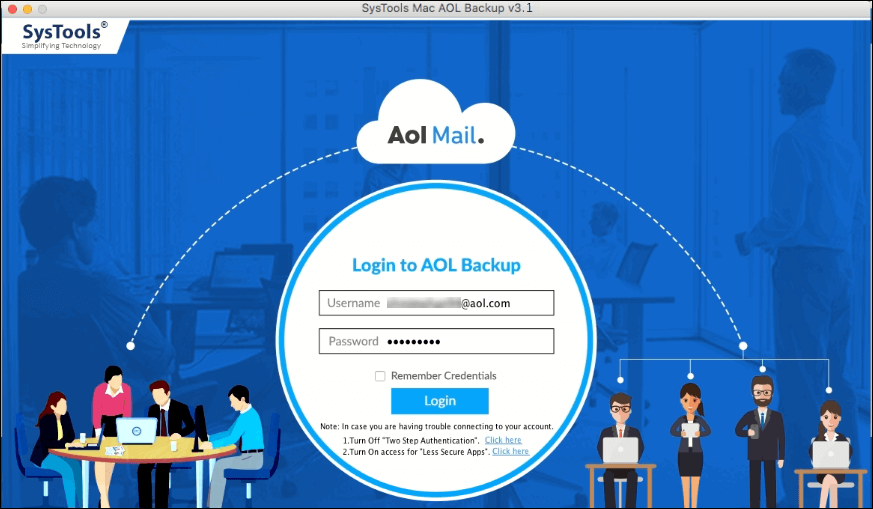 Step 2: Choose the required file format & Browse the destination path to save resultant files.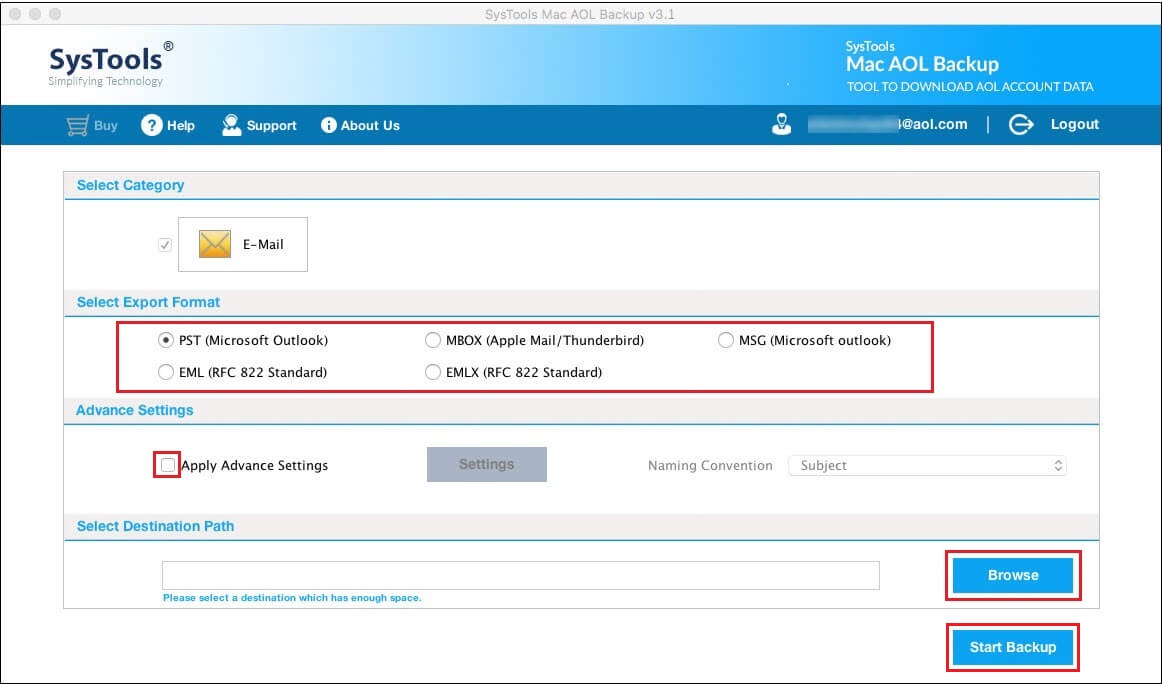 Step 3: Click on the Start Backup button to begin the process.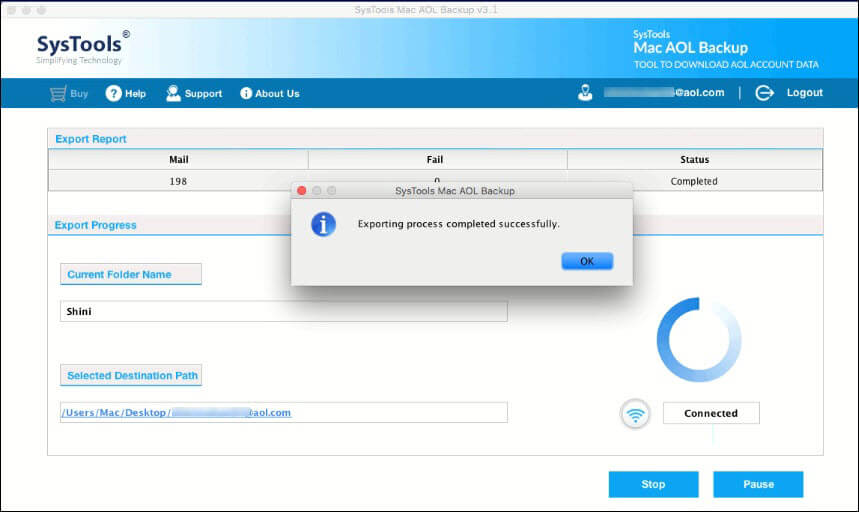 Conclusion
You may get AOL Mac Mail problems due to various reasons. In this blog, we have provided an all in one solution to resolve problem with AOL Mail app in Mac, by following above mentioned few simple steps. The recommended solution is workable in simple as well as in tough problem with AOL Mail on Mac. AOL Backup Tool is the finest solution to overcome all issues regarding the AOL Mail app.