Transfer Contacts from Samsung to iPhone X in a Couple of Clicks
Ashwani Tiwari | Published: June 24, 2020 | iPhone, Technology
"Its been so long since I'm using Samsung S8 and now thinking to switch myself to iOS for better user experience. I've transferred all my essential data items from Samsung S8 to iPhone X, except Contacts as I'm not getting an appropriate solution to transfer contacts from Samsung S8 to iPhone X. Moreover, I do not want to try any manual method that might lead me to data mismatching or permanent data loss issues. Thus, I'm writing my query here. Please someone help me."
So you have brought a new iPhone and looking for a way to transfer contacts from Samsung to iPhone X, but of course, without losing a single bit of data, just like the above user query? Well, we are here to help you. In this technical guide, we will show you how to transfer contacts from Samsung to iPhone XS Max or other iPhone simply just within a few simple clicks.
Note: The solution we are going to disclose here applies to transfer contacts from all the Samsung phones including Samsung S8 and iPhone X, XS, XS Max, XR.
Let's see how to do it.
Transfer Contacts from Samsung to iPhone X, XS, XS Max, XR
The first thing you have to do is export contacts from your Samsung phone and to do so, you need a computer and a Gmail account. If you are ready with essentials, let's get started with the steps below:
Open Samsung Settings and click on Accounts
Select Google and choose your Google account
Click on Sync Contacts and all your Samsung phone contacts will start syncing with your Gmail account
Once done with contacts syncing, log in to your Gmail account in your computer
Click on Google Apps icon and select Contacts option

Google Contacts will be listed on your screen. Select all the contacts you want to export and click on Export

Select Google CSV as an export option, browse a destination location and click Save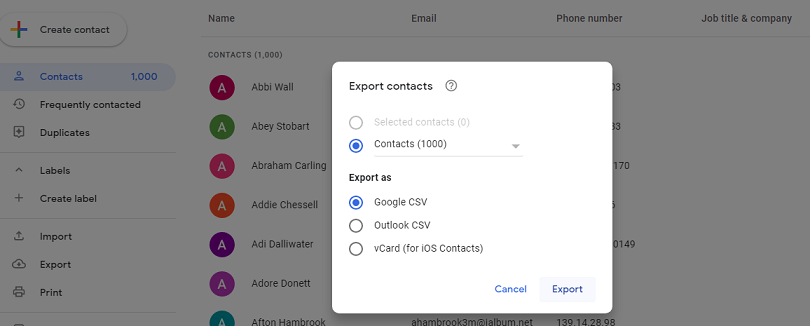 All your Google Contacts will get downloaded into a CSV file after this
Once done with all this, download Excel to VCF Open Source on your Windows computer
Download Software Now
Buy Software Now
Pro Tip: If you are using Mac computer to perform the conversion, download CSV to vCard Converter on your Mac machine and proceed with the steps below.
Click on Browse and add the Google Contacts CSV you have exported above. Preview contacts and click Next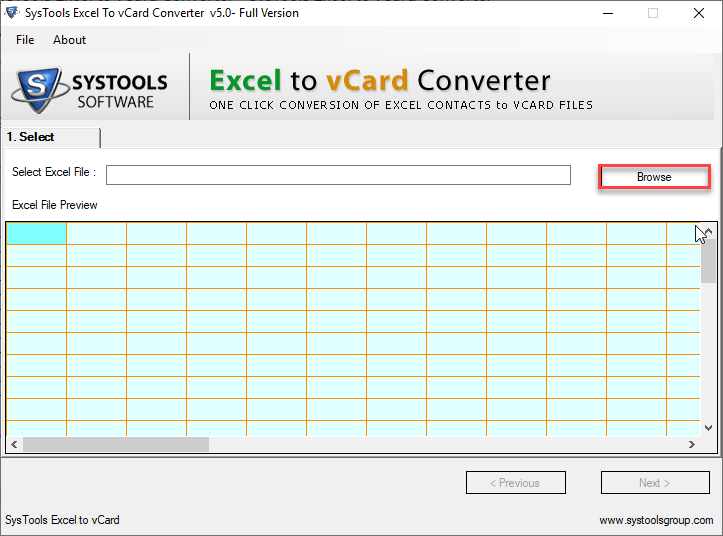 Map Excel Contact Fields with vCard fields and once done, click Next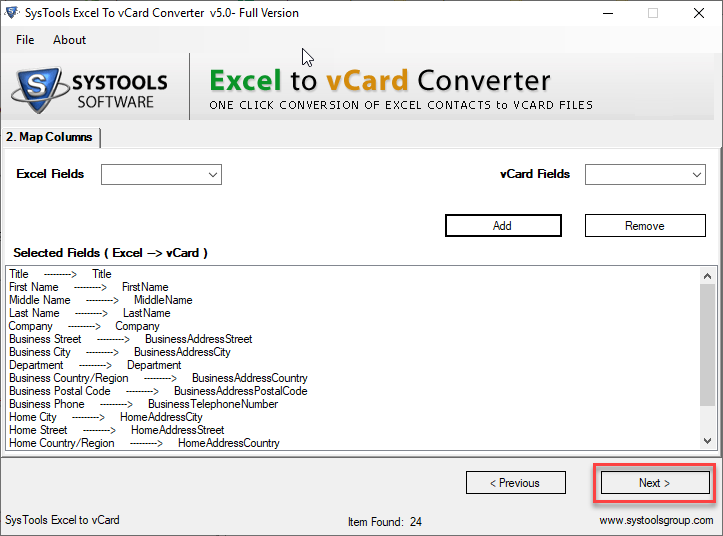 Select vCard v3.0 or v4.0, select Create Single vCard for All Contacts and other desired options. Browse a saving location and click Convert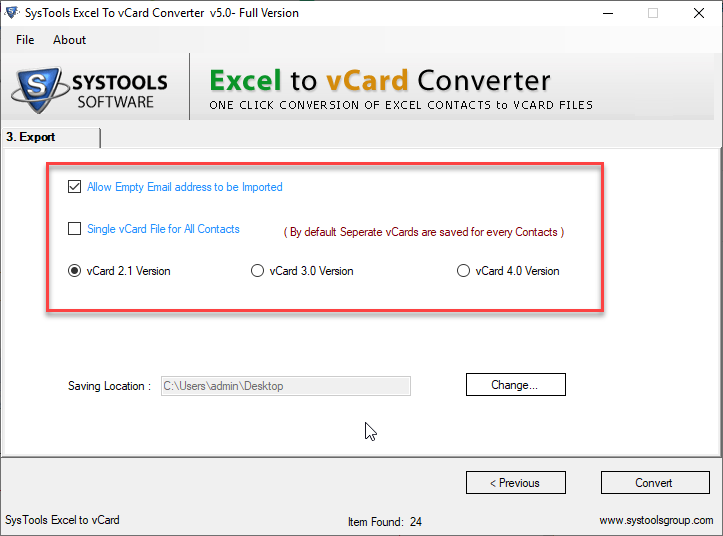 Google CSV Contacts will start converting into vCard file format right after this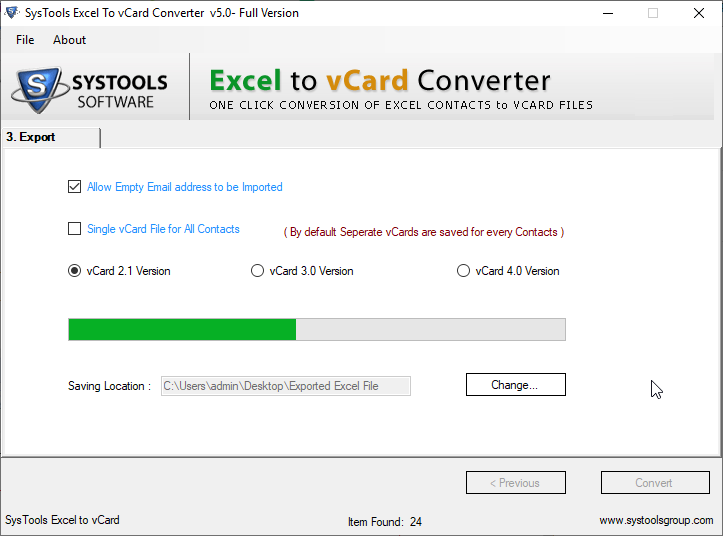 Now, compose a new mail and attach the converted vCard to it
Send the mail to your iPhone email address
Open this newly send email on your iPhone and click on the attached vCard
Select Contacts application to open the vCard and all the vCard file contacts will get synchronized with iPhone Contact list
That's all!
Concluding Things Up!
Transfer contacts from Samsung to iPhone X is one of the most asked queries by computer users. In order to resolve this issue, we have come up with this technical guide. Here we have disclosed a simple solution to copy contacts from Samsung to iPhone X. The method we have described here is easy and no technical expertise is required to perform this task.