How Do I Backup My Computer To Cloud? – PC Backup Guide
Ashwani Tiwari | Published: May 7, 2021 | Migration
This Guide will provide the solution of the most commonly asked query "how to backup My Computer to Cloud".
On-Premise Or Cloud – Which Is Right For You? It seems like a never-ending debate.
Over the past decade, cloud computing has changed the way of work a lot. And, it is no surprise that cloud technology wins the race over the traditional on-premise technologies.
Wait! Story Does Not End Here
Data on cloud provides the facility to access the data from any remote location whether it is home, or a coffee shop from any PC, laptop, or mobile device. This is the reason people wants to keep a backup of their data on cloud storage. Thus, in a situation, when they are away from the desk, the data will always be there like a best friend.
If you haven't backup your computer then you should start right now to backup my pc to cloud! There is no surety of data on the local computer. There is a chance that your computer can be crashed anytime due to the corruption of hard disk or fall into the hand of thieves and any sort of malware.
The only method to ensure the security of your data is to take a backup of your computer regularly or occasionally at least. So don't wait up, backup your computer today!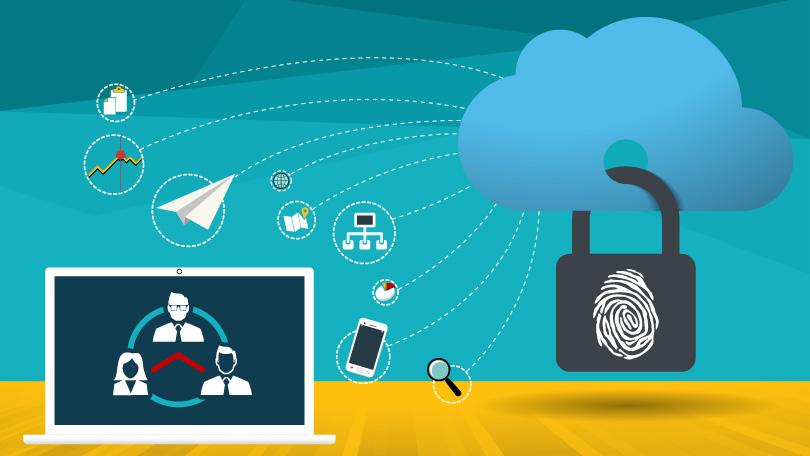 Benefits of the Backup My Computer to Cloud Task
Following are the list of benefits a user may while when they take a backup of my computer:
Easily access data from anywhere and anytime
Faster to share data with other online
Project planning becomes simple
Data is more secure over cloud due to multi-layers of security
Managing data on a local computer is more hectic
Increase the storage space on demand
No attack from Malware and Virus
Data Corruption chance is negligible
Group sharing of common data becomes easy
Methods to Easily Backup My PC to Cloud Storage
There are multiple cloud platforms like Google Drive, Microsoft OneDrive and depending upon that there are multiple ways for data backup. Generally, there are two ways using which users can take a backup. First, using backup and Sync software (which differ for each cloud storage).
Second is the all-in-one Cloud backup tool, which helps users backup their computer data to any cloud platform. Both types of backup software have their benefits over others. We will explain both the methods to backup your my computer storage of your choice.
Backup and Sync Software to Backup My Computer to Cloud
The software like backup and sync helps to synchronize your desktop computer with the destination cloud platform. Each Cloud storage platform providing companies released their own cloud backup tool. All these backup tools are based on monthly subscription plans. You need to purchase different plans if you use multiple cloud storage to backup the data.
Advantage of Backup and Sync Software
Automatically sync my computer to Cloud
It's Disadvantages
Cannot use the same application on multiple computers
Monthly subscription plans are too costly
Require high-speed internet connection
Doesn't show what files had been sync
If changes are done in desktop data then it will change in the cloud also
Professional Solution to Backup My PC to Cloud
The best way using which you can backup computer to cloud storage is by using the File Migrator Tool. This all-in-one utility helps users to backup their computer data to desired cloud storage. No need to buy different subscription plans for different cloud storage platforms. This tool, overcomes all the limitations of Backup and Sync Software and provide greater flexibility to the user.
Cloud Backup Tool Purchase Now
Advantages
No subscription plan only one-time purchase (Demo is free up to 5GB)
Incremental backup feature to upload on new or updated files
Can backup my computer to cloud like Google Drive, OneDrive, etc.
Multiple filter option to backup selective my computer data to save cloud space
Generate Reports after the backup is complete.
Also, backup Network drive data to Cloud storage
Important Note: Before beginning with the backup process, the user needs to fulfill basic pre-requisites to enable the software to backup data on the cloud. See here.
Steps to Backup My Computer to Cloud Storage
1. Download, Install & Launch the tool.
2. Choose the desired destination cloud storage platform.
3. Enter the Activation Code of Destination Cloud storage and Service client Id (create during pre-requisites).
4. Select the Drive / Folders from your computer that you wish to backup.
5. Apply Date, File Type and File Size filter to backup selective data.
6. Choose the destination location in the cloud storage for backup.
7. Click on Start button to begin the backup process.
8. Finally, click on the save report button to save the backup report to the desired location to backup my pc to cloud.
Note: It is recommended by the Expert and MVPs to use professional tools like the backup tool over backup and sync software. As they pose no risk during the backup process and only one tool can backup my computer data storage to multiple cloud storage platforms.
Conclusion
In this guide, we have explained general methods to backup the data from my computer storage. Both the methods working fine and tested by the experts. It depends on the user which method they like to use for backup. Either Backup and Sync software or Professional cloud backup tool which is recommended by experts are the choice to backup my computer to cloud..