How to Protect PDF From Editing and Printing? [Solved]
Are you looking for a solution to protect PDF from editing and printing? Well if you've landed on this page then you are definitely in search of how to lock PDF files for editing and printing copying and this guide gives you all the possible solutions. 
Today we should be concerned about our data. And, for that, you have to make vital gateways around your PDF so that no one should dare to exceed the line and use the data without your permission. 
Reading a PDF file is easy but protecting it from editing and printing is not that much easy. Removing or adding restrictions on these files is even more difficult for users. 
Many of you asked us about how to Lock a PDF From Editing or Copying. So, let's have an idea about a real-life situation of one user to understand the need to protect pdf from editing and printing without any delay.
User Query

Hey there! I've some of my important PDF documents. I don't want anyone messing with them or printing them without my approval. So, I'm searching for a simple yet powerful solution to lock PDF files for editing and printing copying. Due to rising cybercrime, I really care about keeping my stuff safe and sound. So, is there any direct solution available through which I can apply permission restrictions for printing, editing, copying, and extracting pages to my PDF? Or is there any tool available in the market that initiates to protect my PDF files with password restrictions?
This is just one query, we have so many queries related to the same issues where users want to restrict their PDF files with ease and effective method. So, if you're also dealing with the same query then you must have landed on the correct page.
Quick and simple steps to protect PDF from editing and printing
Step 1. Launch the PDF and follow the simple steps to execute the process.
Step 2. Click Add File/ Add Folder to load PDFs
Step 3. Set the preferred destination for the resultant files
Step 4. Apply permissions and passwords of your choice.
Step 5. Finally, click the Lock button to lock PDF files for editing and printing copying
How to Lock a PDF From Editing or Copying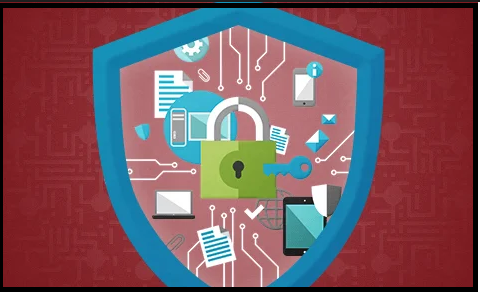 If you have a PDF document that has confidential information, you need to get feedback on some of the content. In this case, your best bet is to restrict the editing, printing, and copying of the file. In short, anyone you share the file with will be able to open and read the content of the document, but they will be unable to make any changes to the file.
So, let us begin with the types of passwords that can protect PDF from editing and printing followed by the one-shot method without any delay. 
PDF has typically two types of passwords, these are:
1. Mastering password/ Owner Password/ Document Opening Password
This password is used for both opening a document & adding or removing any restrictions. In short, this password can do all the tasks.
2. Restrictions/ Permission Password: The permission password only allows users to do some specific tasks for which permissions are required. Those permissions are:
Printing

Filling Form Fields

Commenting on PDF

Changing Documents

Document Assembly

Content Copying

Template Page Creation

Signing/Signature

Page and Graphics Export
After getting familiar with these permissions, you should also know that if users use Adobe Acrobat to protect PDF from editing and printing, these permissions are given in groups. Let us know how these groups are specified as :
Not allowed

Inserting, Deleting, and Rotating pages

Filling in form fields and signing existing signature fields

Any except extracting pages
Now, there are several advanced methods available in the market through which you can directly lock PDF files for editing and printing copying. But before that, let us first understand some limitations of Adobe Acrobat, Then we'll directly start with the most reliable and popular advanced solution.
Also Read: How to PDF Content Copying Not Allowed?
Protect PDF from Editing and Printing without Acrobat- What's Wrong in Adobe?
The Adobe Acrobat is not affordable for all users. Moreover, it's a bit complex for users to understand & use quickly. There are some major key points that are strong reasons why Acrobat isn't an ideal solution for users. To justify this statement let us understand through reasons in depth. 
1. The very first reason is the high cost of Adobe Acrobat. It's quite expensive and not everyone can afford it. That's why the more affordable solution would be the best solution for everyone.
2. Using Adobe Acrobat is not that easy. There can be various complications and only technically advanced users can understand the steps without any errors & data loss issues.
3. The one who uses this method must have technical expertise. Users need to be technically proficient as new users can't execute such operations without any expert's guidance. To protect PDF from editing and printing, new users need to do a lot of tasks.
4. There are several features present in Adobe Acrobat that normally users do not require. Therefore, it is totally waste of resources if you're paying for such features that aren't going to be used. 
5. Acrobat has many features for various tasks, it takes users a longer time to get their results. Users have to navigate through these features, which could be harmful if not paid attention to.
How to Lock a PDF from Editing and Copying without Acrobat 
To perform the steps without any trouble just get the PDF Lock Software in the system and begin using the most trusted and recommended solution. This is the most helpful tool that protects PDF from editing and printing. It helps to disable the form-filling or commenting in PDF files. Here you can get multiple features in a single software and an easy-to-use GUI for all your needs. 
You simply have to upload the files you wish to lock, and the tool takes care of the rest, including encrypting the PDF file with a secure AES 256-bit password. Additionally, users can choose where to save the file.
How to Use This Software to Protect PDF from Editing and Printing
To protect your PDF, first Download the software and start following the steps
Step 1. Download and Install the software and Add a PDF file to protect the PDF from editing and printing.  
Step 2. Next, once the file is added, click the change button and mention the destination path where the lock file would be saved. 
Step 3. After that, go to the settings section and tick mark the Apply Document Restriction option. Now, apply the password. 
Step 4. Once all the settings are applied hit the Lock button to protect PDF from editing and printing. 
After performing all the steps mentioned above you will get a pop-up "The PDF files are Locked successfully" which shows that your file is now password-protected.  
Final Say
In conclusion, protecting your PDF documents from unauthorized access is becoming essential in today's digital world. To protect PDF from editing and printing, it is advised to opt for the best professional solution. This solution offers a comprehensive approach, allowing users to effortlessly lock PDFs, and apply encryption with AES 256-bit passwords. It also maintains full control over document destinations. Therefore, PDF Lock is an efficient solution to protect your PDF Documents in this way. So, try this now. 
Also Read: How to Remove Password from PDF File? Expert Solution