NOC Managed Service Provider in India – SoftwarePro Services
A Network Operation Center commonly as NOC is a centralized platform. It enables IT technicians (support) to Manage, Monitor & Supervise client networks for the flawless running of their business operations. These NOCs are used by several Managed IT service providers (MSPs) to ensure 24×7 uptime of clients' networks. SoftwarePro most trusted NOC managed service provider in India for the past several years. For instance, We provide service at its best our IT technicians are very well aware of all the technicalities of this segment. In other words, we can say they are pro in this arena.
NOC services include a centralized point for software distribution, monitoring networks performance, coordinating with affiliated networks, network troubleshooting, etc. Let's dig a little deeper to know more about it.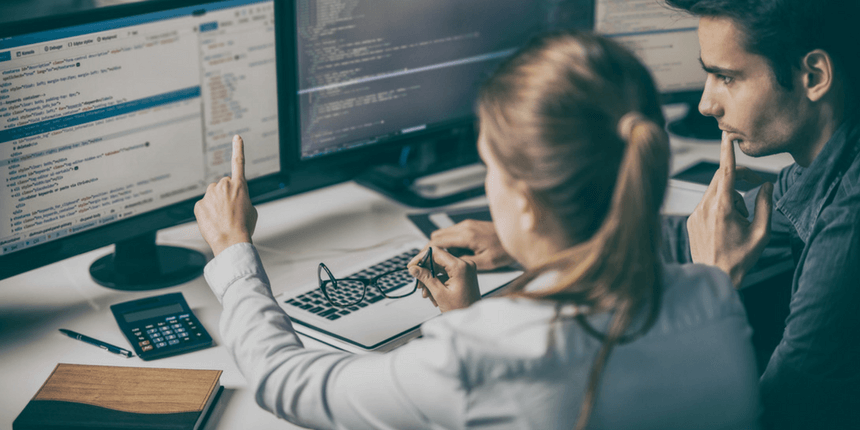 Why Do We Need Managed NOC Services & Benefits of Choosing SoftwarePro?
Due to the rapid up-gradation in technology, it's difficult for businesses to manage everything on their networks by themselves. Therefore, the main reason why they need IT experts that can provide them with these core technical services. In other words, the main objective to increase productivity & provide better quality services to clients.
Feel free to contact our experts. They will definitely assist you.
There are several benefits that organizations are expecting while opting for these services from their providers & SoftwarePro never disappoints their clients.
Data Stability
Firstly, availing of these services helps businesses manage their data in an organized manner along with scheduling tasks for monitoring data for threat detection, data analysis, etc.
Security & Compliance Management
For instance, Strict Security measures cover devices with firewalls, routers, switches, TACACS & RADIUS servers for providing security with 99.99% customer satisfaction. After that, the entire data have kept under the private surveillance of NOC providers to maximize data safety.
Dealing with Challenges
We solve various challenges that business management encounters on a day-to-day basis. In addition, our remote workers provide swift solutions to known & unknown issues with the aim of increasing accuracy in minimal time.
Improved Cost Efficiency
Setting up NOC services in India is quite easy as SoftwarePro provides services across the globe. Similarly, these services reduce management expenses of businesses & even increase productivity. In a nutshell, it's a win-win deal for organizations.
Perfection Oriented Services
The main thing, SoftwarePro customizes services for businesses based on their needs which evidently results in better results & growth. We understand that every business is unique & that's why we provide services that are made just for their business growth.
Best NOC Services We Provide to Our Clients in India
Businesses in India usually do not have various options for these services. However, SoftwarePro has become a leading name in this segment with the aim of providing unified solutions. There are multiple services included in NOC as it's a wide concept in itself.
In the below section, we are going to discuss the in-depth services that we offer for solving business queries.
Developing NOC Infrastructure
We provide businesses with the installation of high-quality infrastructure for easy & seamless management of data & networks. Therefore, our IT experts provide immediate support for solving all kinds of issues that our client faces. Moreover, our Highly advanced IT tools always provide optimum services that no other service provider will be capable to provide.
Maximize Uptime
Managing, the network 24*7 enables us to maintain 99.99 percent uptime for better & improved business operation. Evidently., this practice leads to reducing costs & saves crucial time for our clients.
Precisely Monitor Network Operations
The moment we start working, the first objective is to closely monitor the current status of the business & find the gaps that need to be filled. Moreover, in order to sense virus attacks & tackle an emergency situation, our team works day & night to solve the issues ASAP.
Consistent Reports for the Clients
Just to make our clients aware of everything we handle, our team reports every incident to our clients based on the importance of the event. However, we don't have anything to hide from our clients.
Apart from these services, there are plenty of other services that are covered in NOC. Just have a quick look at these to understand the range of this setup.
Voice & Video Traffic Management
Backup & Storage Management
Email Management services
Policy Enforcement.
Responsibilities of White Label NOC Services in India
There are various responsibilities that we need to consider for the managed workflow of businesses. These responsibilities are mentioned below:
In terms of responsibilities, the NOC monitors each & every hop, Server & endpoint, net flow attached to MSPs client networks. This is done to make sure that networks are performing at an optimum rate & productivity has been organized.
In addition, another major responsibility of NOC services is to help clients realize the capacity & health of the businesses. We Suggest to them the required adjustments and crucial decisions.
If anything is RED flagged by the NOC, we report this straight to the management & start working on the solution without any delay.
Our Work Process in Four Simple Steps
SoftwarePro always ensures that we perform every task in a smooth & hassle-free way. Therefore, we follow the below mentioned four major steps to make our services best in class and better than others.
Developing Strategy
The very first step is to make a strong foundation for the clients' business. Here, we develop the strategy that we follow throughout the operation. In other words, we coordinate with our clients to get a better understanding of their expectations & plans related to Network Operations.
Requirement Analysis
Once, we are ready with the plan, the step is to analyze the requirement of the tasks that we are going to operate on. We understand the requirement of resources we need to utilize to reduce extra costs.
Developing Solutions
Now as we have mentioned above, we provide the best-suited solution for businesses according to their exact needs. Here, we compare the expectations with our results to ensure clients' satisfaction. Similarly, this is what enable us to provide the best managed NOC services in India
Execution of the Plans
The final step is to implement the solution exactly as planned in the first phase of the process. We implement the network infrastructure in front of our clients to make this process crystal clear.
Final Words
In conclusion, we can say that, there are a lot of factors businesses need to take into consideration before selecting their managed NOC service provider in India. In addition, SoftwarePro leading this segment with experience of years with unmatched expertise focuses on improving clients' business productivity rather than implementing the basic NOC setup.