Safe Method to Migrate Yahoo Small Business Email to Outlook
Ashwani Tiwari | Published: July 3, 2020 | Yahoo Mail
Summary: This article dedicates to the most secure solutions to migrate Yahoo Small business email to Outlook application. The user who wants to access their Yahoo business mails from the best desktop email client can find these processes sufficient to move your data efficiently.
Yahoo Small Business is a new format introduced by the yahoo corporation to give mailbox facilities for small scale business organizations. It gives you all major functions of email services with multiple mailbox accounts created within the same domain.
As this account is for business purposes, many may find it easy to access the mail from a desktop mail client. Many forum sites have queries seeking solutions to move the Yahoo mailbox to a desktop email client. So to keep all of them updated with the best methods, we are here with some efficient solution to migrate Yahoo Small business email to Outlook. Hope you find it satisfactory.
The procedures mentioned here are tested and verified to provide satisfying results. In addition, the procedures prove to be secure and no data loss occurs while performing the task. So let us begin with the most successful and safe methods to move Yahoo Business mail to MS Outlook.
Methods to Transfer Yahoo Small Business Email to Outlook   
There can a number of methods available on the market to keep all your important emails moved to the Outlook application. But here we have only taken some methods that are tested to be very safe and secure. The processes are easily understandable and performable. In addition, the data transfer offers at most safety not to have a single email file missing in the whole mail transfer process. So let us list the methods first.
Method 1: Yahoo Business Mail Backup Tool Export Emails to Outlook Format
Method 2: Add Yahoo Small Business Email Account on Microsoft Outlook
Both the techniques are safe and sound and easily executable. Thus, we startup exploring the first safest mode to transfer Yahoo business emails to Outlook.
Yahoo Business Mail Backup Software
This utility is new to the market to efficiently migrate emails from Yahoo Business Mail to another email account or the computer system. It easily copies the important mail data on the local system in very less time. The emails taken out using this process can be opened in any of the mail clients supported in the file format. This application usually copies the data in PST, MSG, EML, and MBOX formats. Let us know the process to copy emails from Yahoo Business mailbox.
Steps to Transfer Emails from Yahoo Business Account
Step 1: Run Yahoo Email Backup Tool and login with Yahoo business account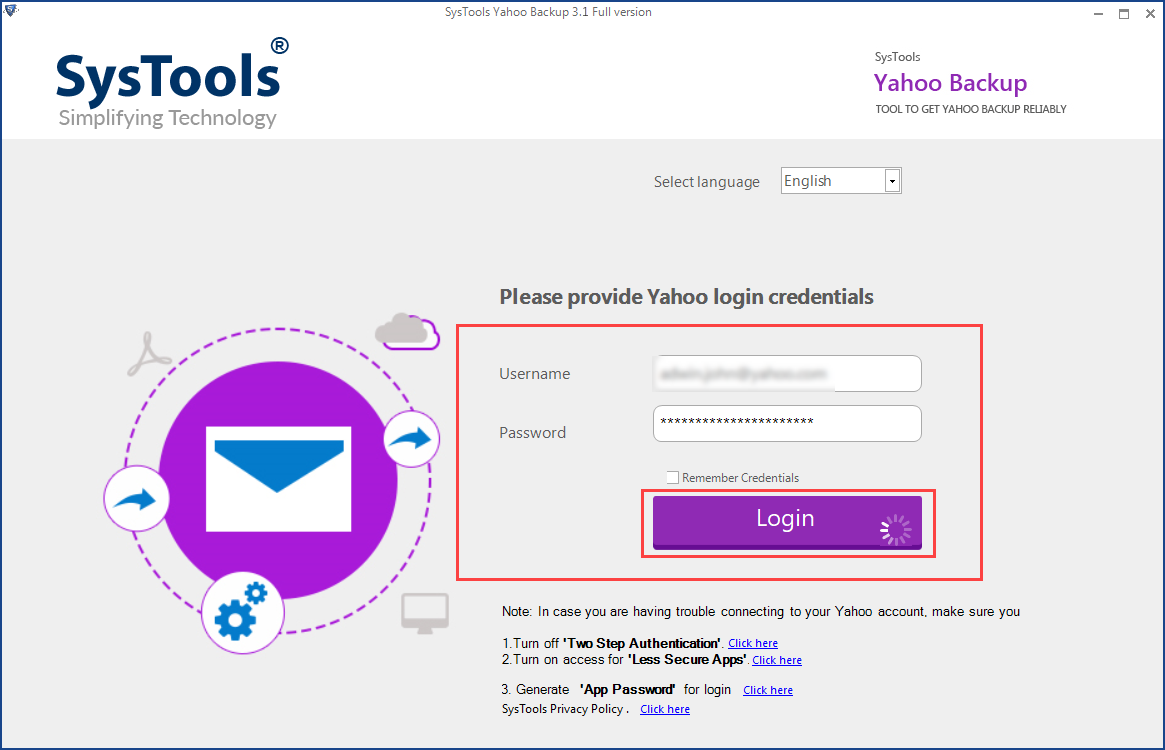 Step 2: Select PST format to export Yahoo emails to Outlook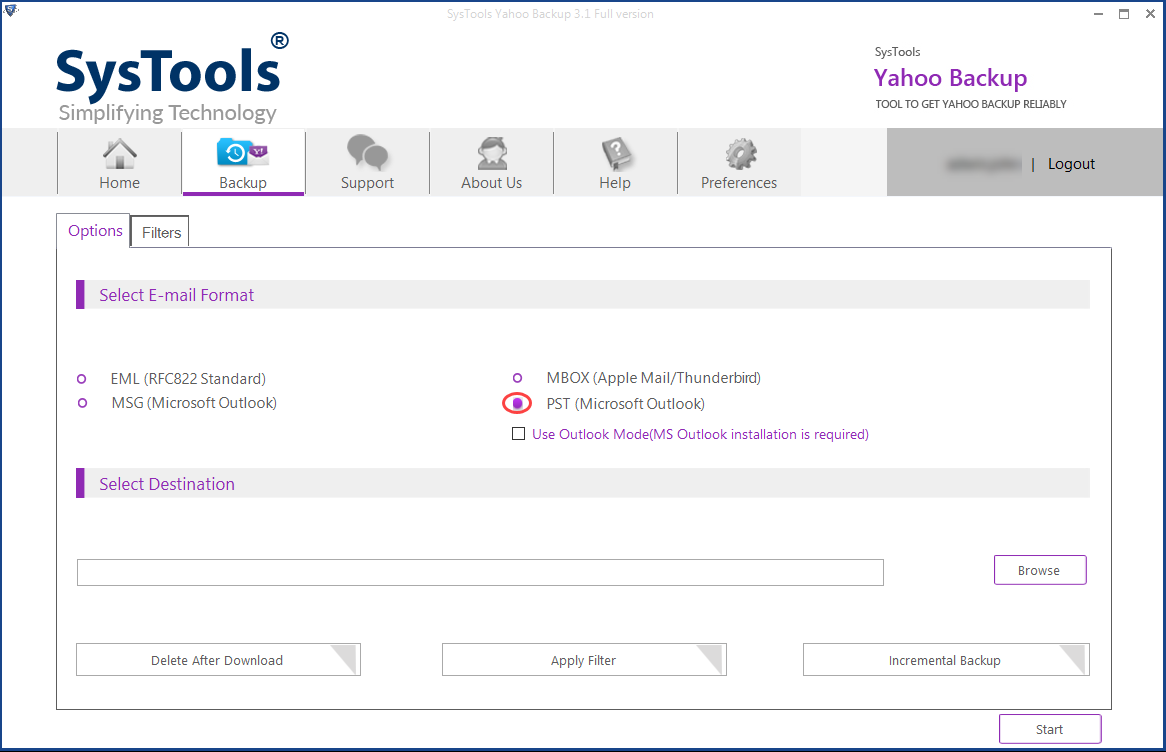 Step 3: Browse location to save Yahoo mail in Outlook file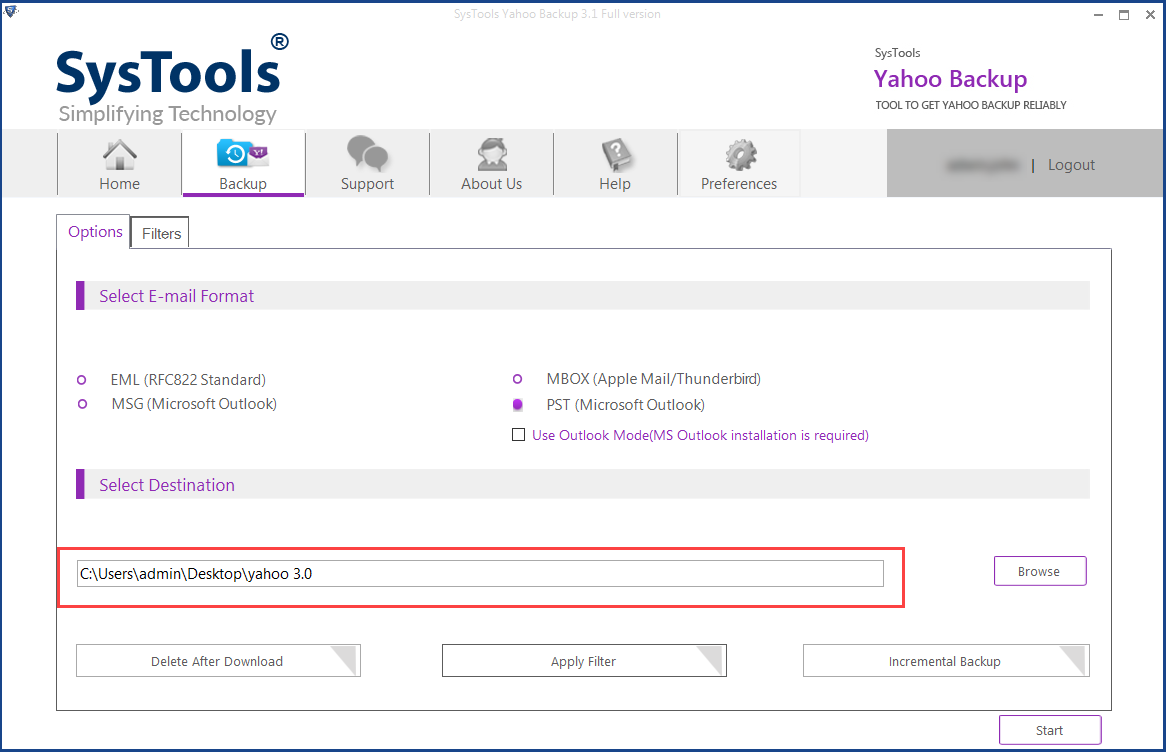 Step 4: Click on Start to transfer Yahoo Small Business emails to Outlook file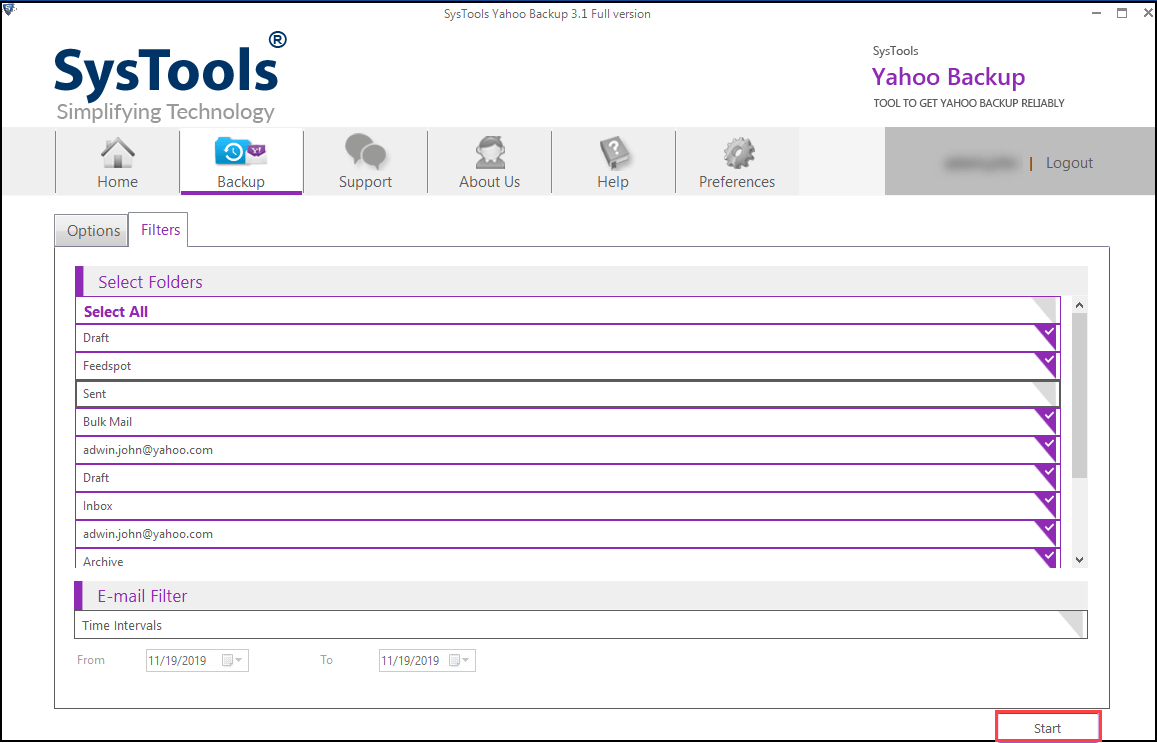 This will save a copy of the Yahoo Small Business Email to Outlook file on your local system. You can import this file to any version of Outlook application. So import this Yahoo mail file to the MS Outlook application on your system and use the emails. One advantage of this process is that you get a copy of your important emails in Yahoo business mail on the local system.
Now let us see the process of the next safe method to migrate Yahoo Business emails to Outlook.
Add Yahoo Small Business Email Account to Outlook   
In this method, you have to do the server configuration for the Yahoo Business mail and setup the account on the Microsoft Outlook application on the premise system. For this, you need to the Microsoft Outlook application installed and configured with a demo account on the system. Once you have this prerequisite completed, then, perform the below process.
Open MS Outlook, go to File Menu and Click on Add Account option.
Choose the Manual Configuration option and proceed.
Select POP or IMAP option and click on Next.
Enter Server and account information

Yahoo Business mail name and account credentials
Account type: IMAP
Incoming server: imap.bizmail.yahoo.com
Outgoing server: smtp.bizmail.yahoo.com
Yahoo mail address and password

Click on more Setting and move to Outgoing Server section

Enable user requires authentication option.
Check for using same settings for the incoming mail server option

Shift to Advanced section and enter Port numbers

IMAP: 993 with an SSL encryption
SMTP: 465 with SSL encryption

Click on OK. Then Click on Next. Finally, click the Finish button.
This will exit the setup and will add Yahoo Small Business Email to Outlook. Now Restart the Outlook application. Then click on Send/Receive option to sync all the Yahoo emails to the Outlook application and vice versa.
This process will fail in cases you miss any step or process it incorrectly. So be sure with all the process steps and the click for testing configuration.
Note: In the case of a two-step verification set for the Yahoo business mail, then consider creating an app password for the Yahoo mail and use that password to add Yahoo Small Business mail on Outlook.
Conclusion
The Yahoo business Mail users face issues in setting their email on Outlook application. Thus, this article is a guide to help you do the correct process and migrate Yahoo Small Business Email to Outlook application. The procedures are tested and verified to provide the best results of your concern.