Import Gmail Email to Office 365 Just in 2 Simple Steps
Ashwani Tiwari | Published: February 18, 2020 | Gmail, Office 365
This page provides information on how to import Gmail emails to Office 365 admin or user account so that Gmail emails can be accessed with respective Office 365 mailboxes.
Finally, you have decided to ditch Gmail for Office 365. Good decision (although there are some reasons why you may not need to take such drastic action). As we all know Gmail is the native email manager for most of the Android and Windows OS X devices and so many users like it as well. On the other hand, Office 365 is another best cloud-based Software as a service product for business environments. It provides several major features including tailored benefits towards consumer services.
This is the reason for what Gmail users are inclining towards Office 365 and want to import Gmail email to Office 365 account. Well, this cannot be done directly as Gmail does not provide an option to export email from Gmail to Office 365 account.
How to Import Gmail Emails to Office 365
Step One. Export Emails from Gmail Account
Open your web browser and search for Google TakeOut
Log in to Google TakeOut with your Gmail account from which you want to export emails
Check Deselect All button from Select data to include section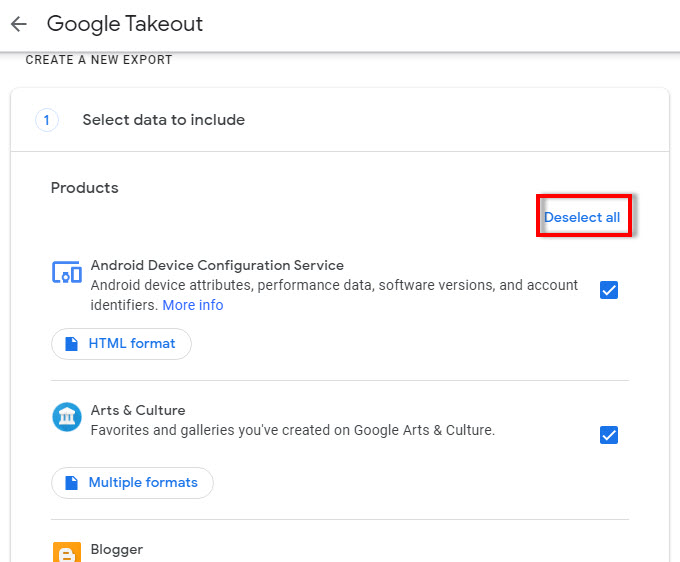 Now, scroll the screen until you find Gmail icon and check the Mail icon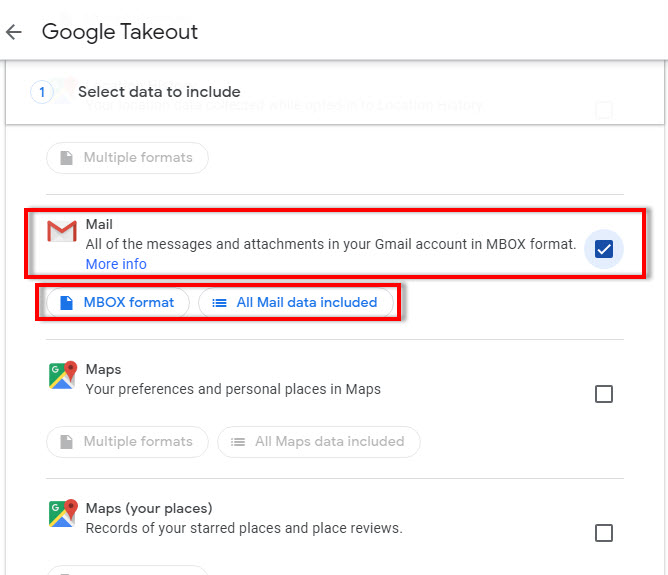 The MBOX Format option will be highlighted automatically. Click on All mail data included option and choose the specific Label for your archive. Click OK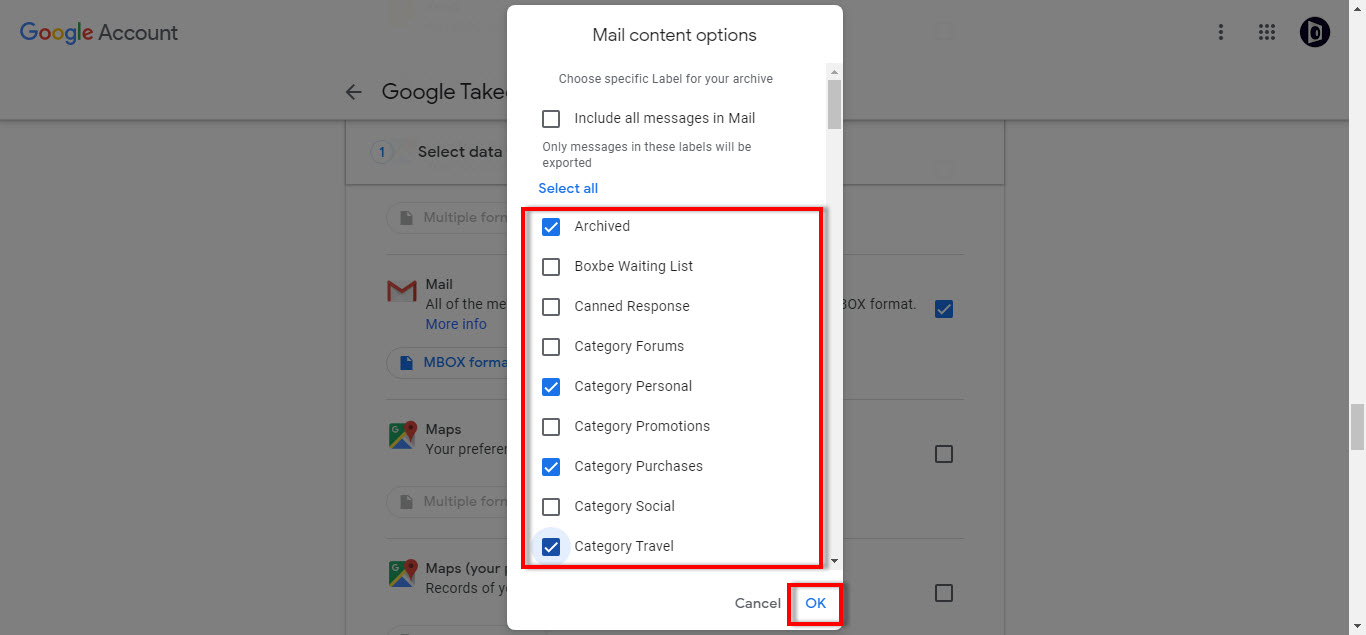 Again scroll the screen and hit the Next step button to import Gmail email to Office 365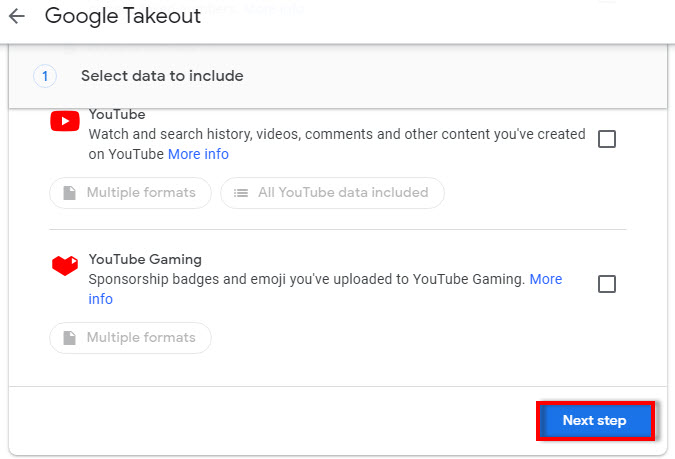 In this step, you have to choose the file type, frequency and it's destination location. Select the desired delivery method ('Send download link via mail' is recommended). Select file size, type (.zip is recommended) and hit the Create export button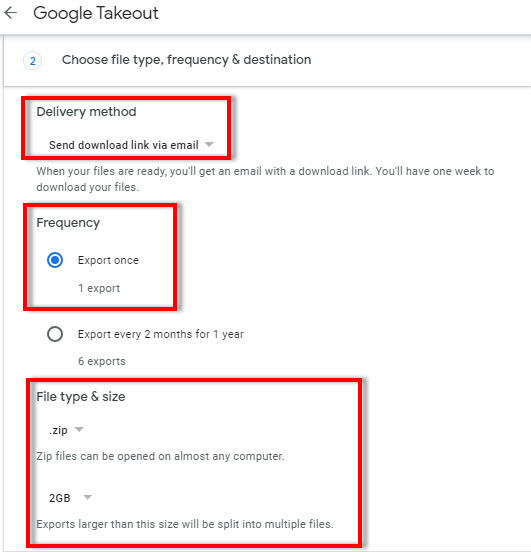 Google is creating a copy of files from Mail message will pop up now and the total time to create the archive depends upon the number and size of emails in your Gmail account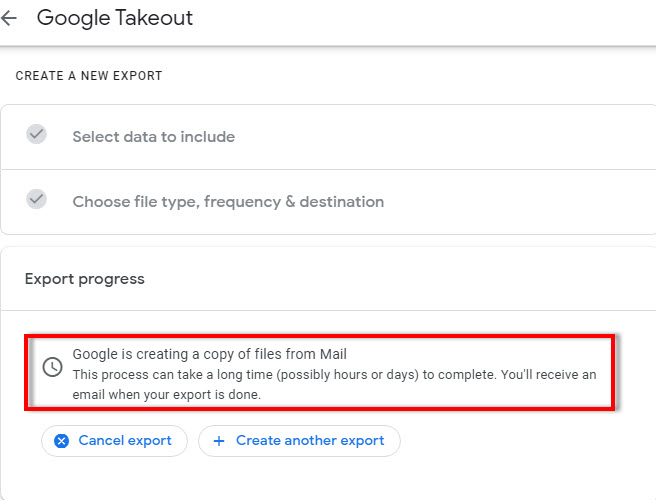 Let Google create an archive of your mails and you will receive an email when your export is done. Download the archive .mbox of your Gmail emails from the attachments of newly received email by Google
Step Two. Import Gmail Emails to Office 365 Account
Click on Add File(s) button and add the exported .mbox file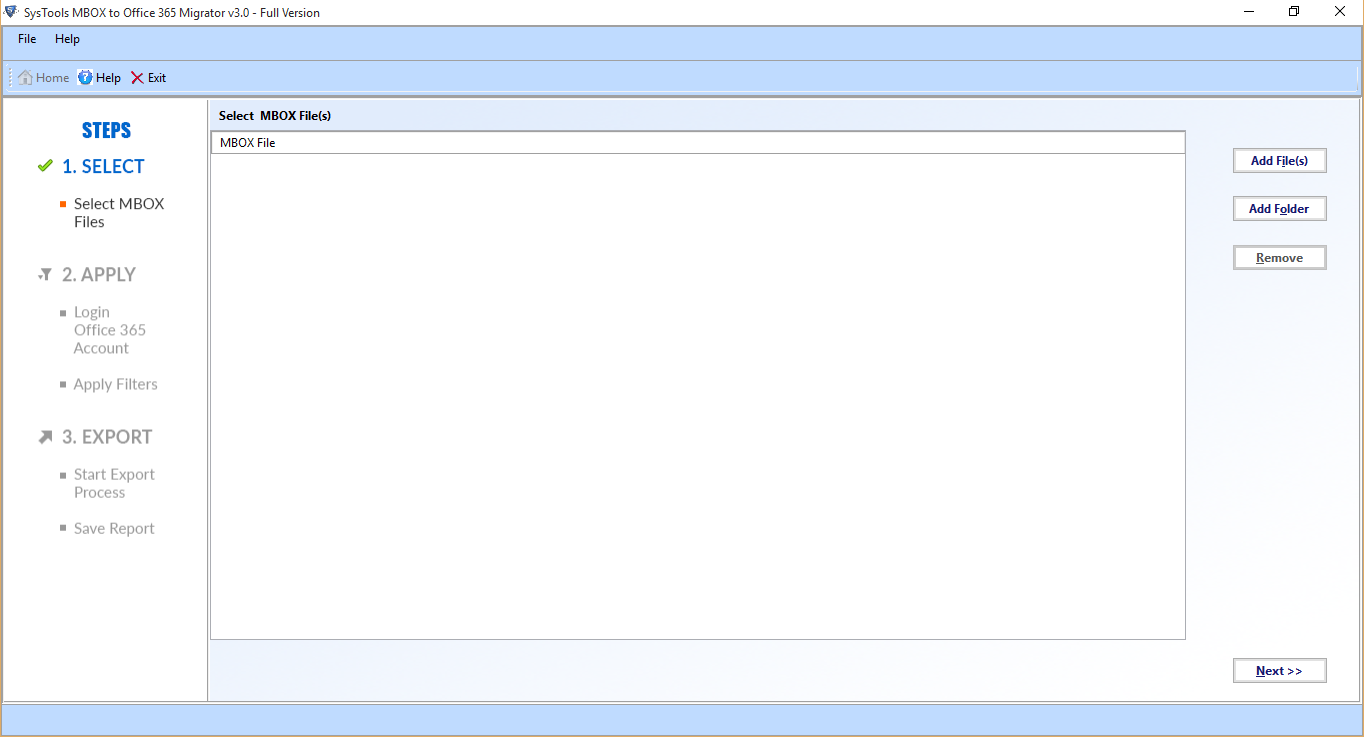 The software will load the added Gmail emails MBOX file. Click Next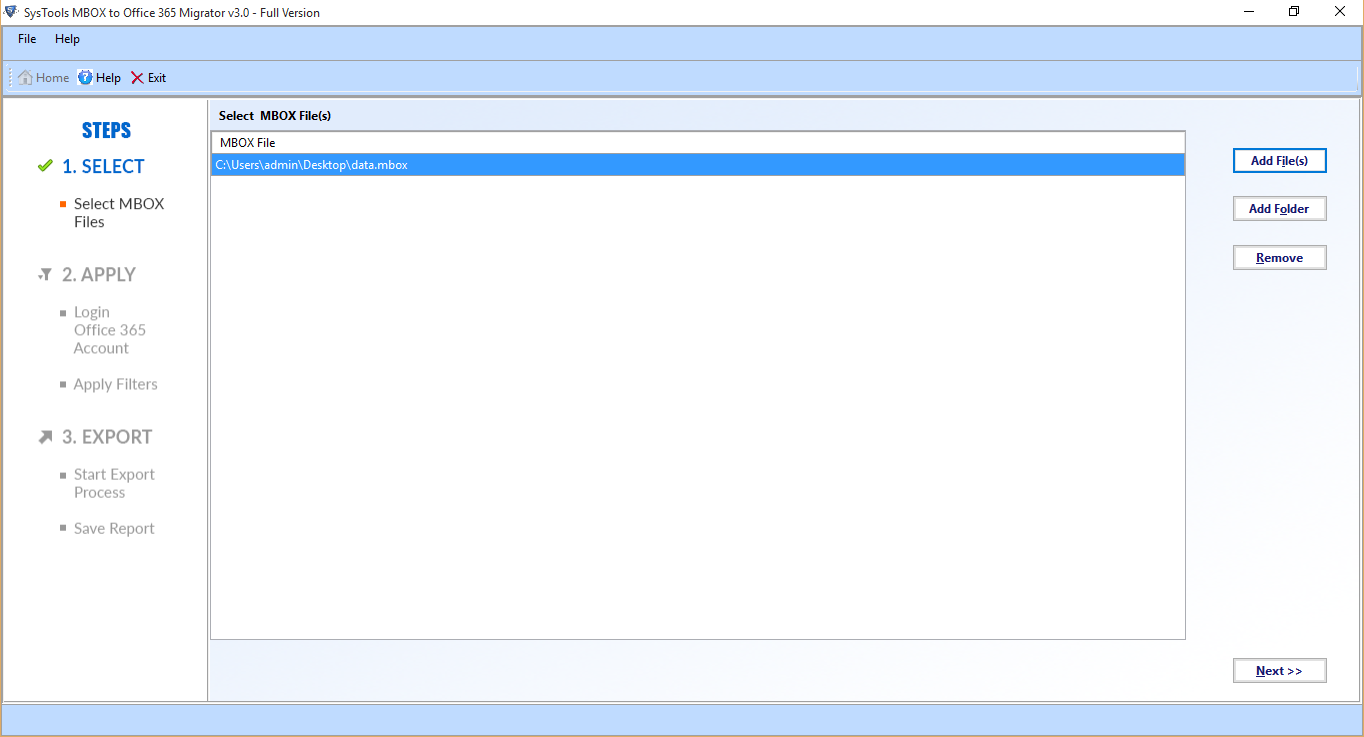 Check Maintain Folder Hierarchy option if the MBOX file comprises multiple folders and subfolders within it. Click OK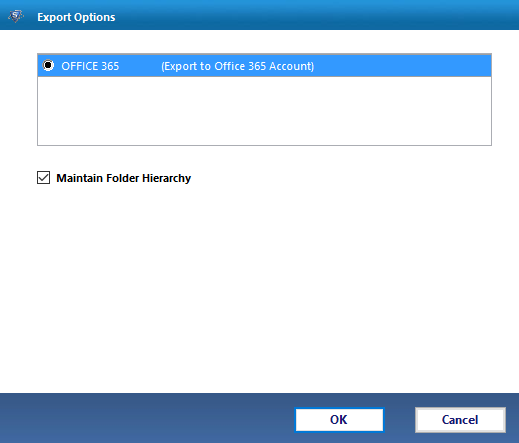 After this, the software will provide you two different options, choose them accordingly:

With Impersonation – In case if you are an Office 365 admin account user and want to import Gmail emails to multiple user mailboxes, then choose this option and enter the Office 365 admin account credentials.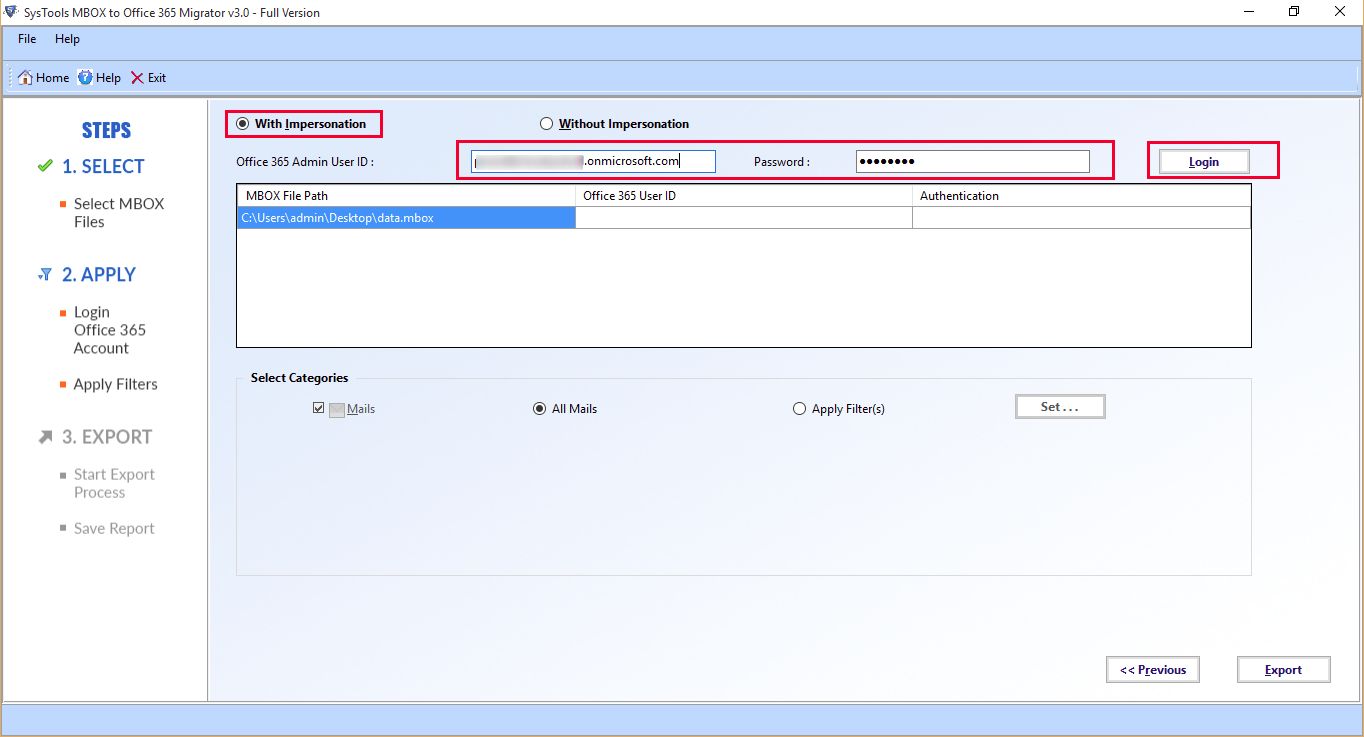 Without Impersonation –

If you don't have the credentials of Office 365 admin account and want to import Gmail emails to your user account, then select this option. Enter the credentials for Office 365 user account and click on Log in to import Gmail email to Office 365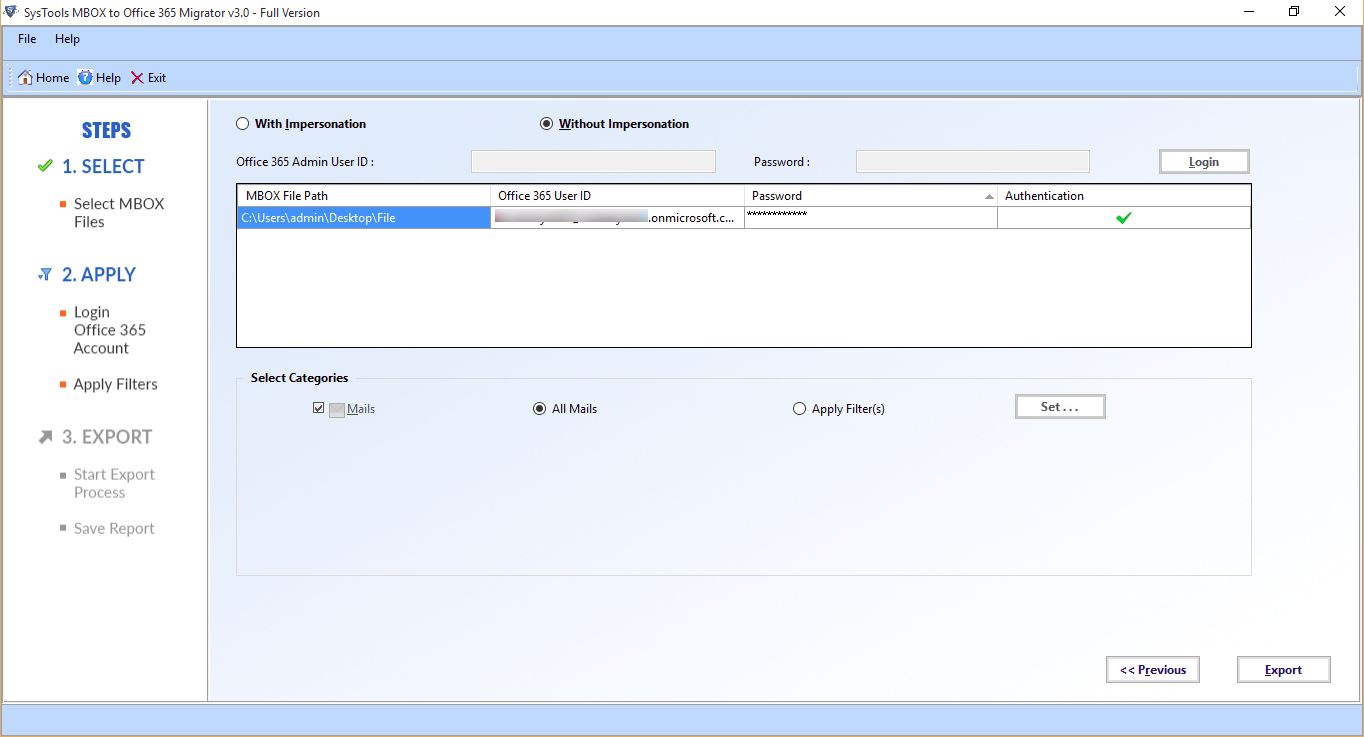 The software will authenticate the entered Office 365 account and if everything goes right, click on Apply Filters button

Define the desired time interval here if you want to export the Gmail emails of a specific time period
After doing all these settings, hit the Export button to export Gmail emails to Office 365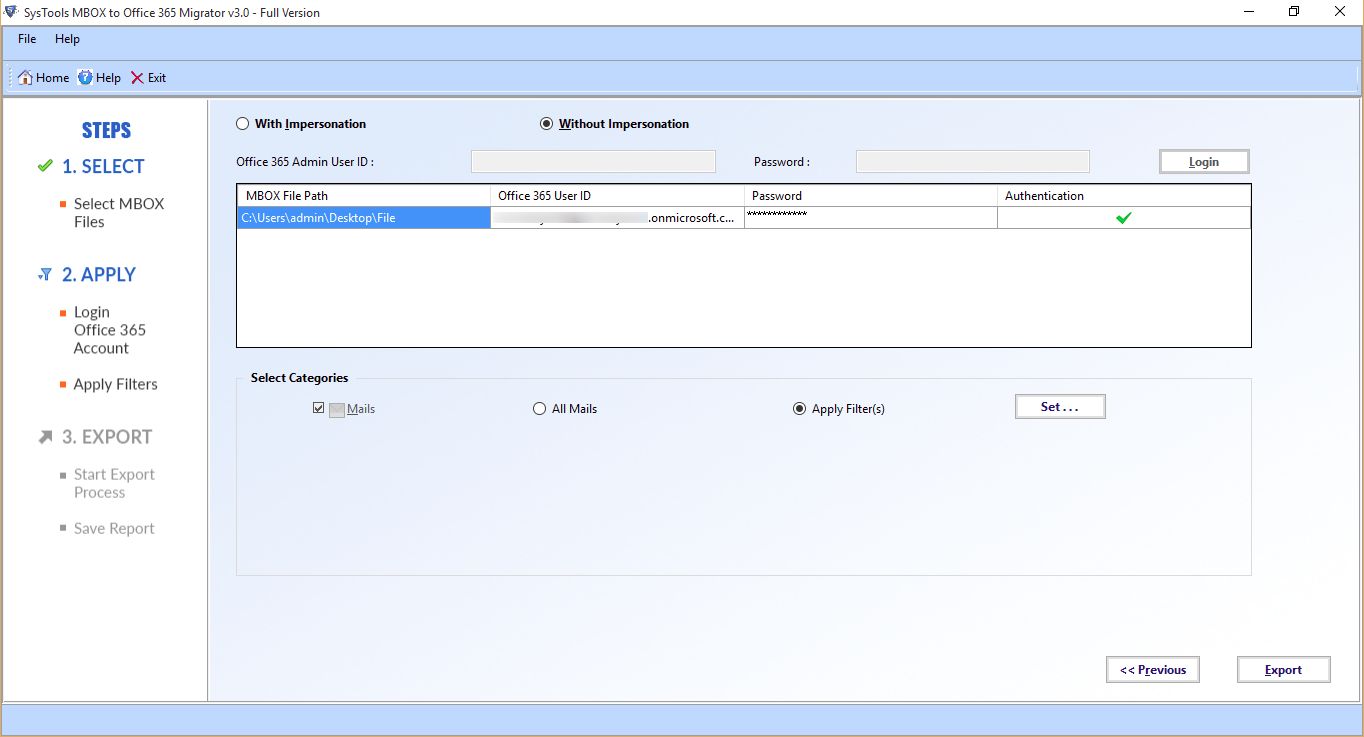 All the Gmail emails (saved in .mbox file) will start importing to your Office 365 account and let the process completed successfully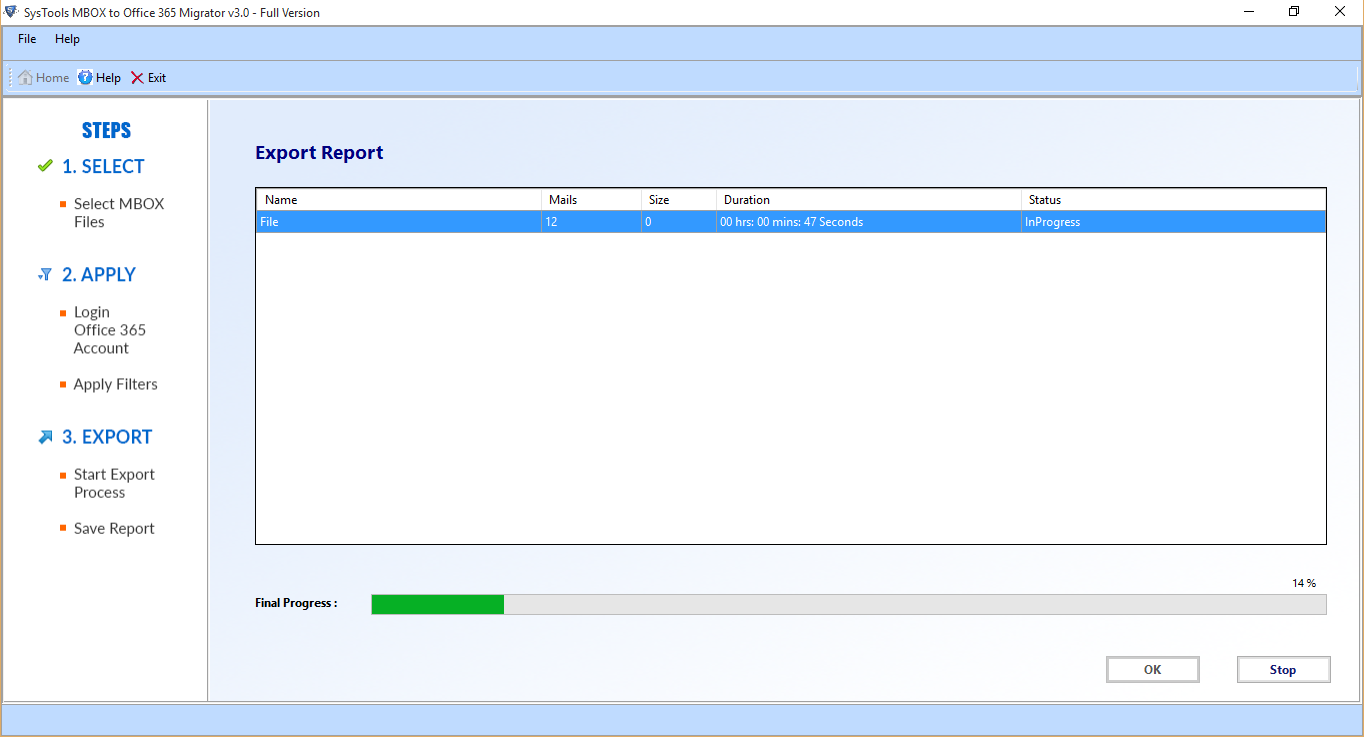 Once it gets finished, navigate to your Office 365 account and you will find a new folder is created there with the same Gmail MBOX file name. Open this folder and access all your Gmail emails from Office 365 account effortlessly after this
So, this is how you can import Gmail email to Office 365 just in two simple steps even without facing any data loss or information mismatch issues. Also, all the attachments saved within your Gmail emails will be exported safely to your Office 365 admin or user account. The method mentioned here is completely safe and does not require so much technical expertise to execute. Hence, no matter if you are a tech-savvy or a non-technical user, you can import Gmail emails to Office 365 simply.