Transfer & Import Contacts to Lotus Notes from XLS ⁄ XLSX Excel Spreadsheet
Ashwani Tiwari | Modified: August 6th, 2020 | Microsoft Excel
Summary:

In this blog post, I will explain all possible solution to import contacts to Lotus Notes. You can also try expert suggested and verified utility.
Download Software
Windows OS Buy Software Now
(100% Secure)
To Import Excel contacts to Lotus Notes email client, not an easy task. As Lotus Notes email client designed in a more secure way to send and receive messages and no direct methods are available to transfer Excel contacts to Lotus Notes address book. Since Contacts file stored in Digital Business Card called vCard File format. This card file stores both personal and professional information such as Username, Address, Email, Phone number, and other details needed for communication and business purposes.
Since Excel File format used for numerical analysis and store data in a tabular form, and used all over the world form maintaining records and fetching data through various functions. An Excel file also the user to create vCard File, which is imported by various emails and web-based messaging clients, and Lotus Notes is one of the email clients. To Import Excel contacts to Lotus Notes, a user needs to first create a vCard file from Excel Sheet. Therefore, to Import Contacts to Lotus Notes various methods are available, some are given below:
Method 1: Create a vCard File Using Excel Sheet
To create VCF or vCard File, a user needs to save contacts of the user in a perfect structure, so that while importing contacts into Lotus Notes from Excel, the user doesn't get any kind of error related to field missing. After saving the information in a proper manner follow the below steps:
1. To Import Contacts to Lotus Notes, first save the create file in CSV Format, for that just saves the file into CSV format.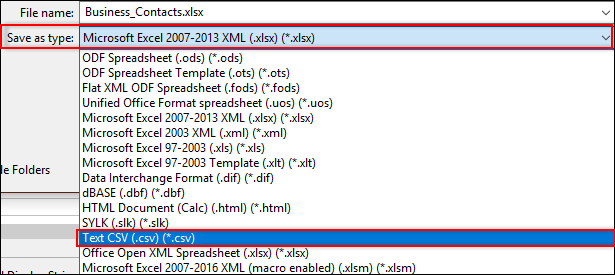 2. Now Press Start Button and Type "Contacts" in the search bar.
3. In the Contacts Prompt, select the "Import" section from the navigation panel.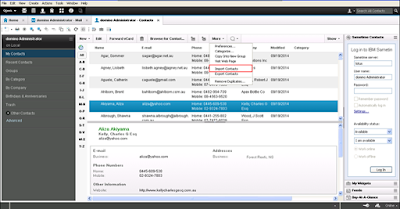 4. Now Select the Converted CSV File within the system.
5. After selecting "CSV File". Click on "CSV Import Interface".
6. Now Map the attributes of Excel Field with the Text field attributes.
7. Click on the "Finish" button after the mapping process. Select again "CSV" option
8. Now users can choose all contacts or desired contacts, want to move in a Lotus Notes Client.
9. Now Click on the "Export" button option, after selecting the contacts.
10. Navigate to the location, where the user wants to save all the convert vCard contacts. At last, click on the "Export" button.
Now user just needs to import converted Excel contacts in Lotus Notes account to view all details.
Method 2: Create a vCard File Using Outlook Profile
This method took some more steps to import & transfer Excel contacts to Lotus Notes. The first user needs to import Excel contacts to Outlook and then convert the imported contact file into a vCard file format, then these address book contacts imported in Louts Account.
1. Open Outlook Application and Configured Profile.
2. In File Menu option >> Select Import/Export option.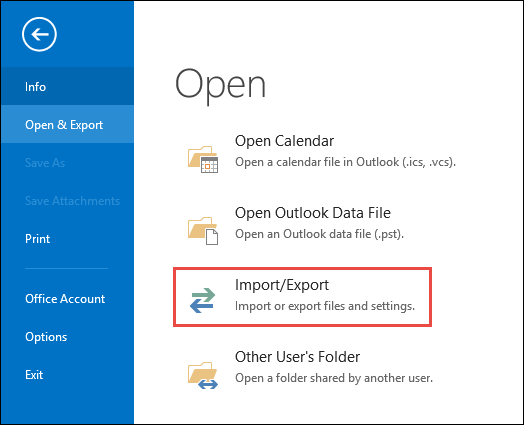 3. In the Import/Export interface, Choose the "Comma Separated Values" File option. Click "Next".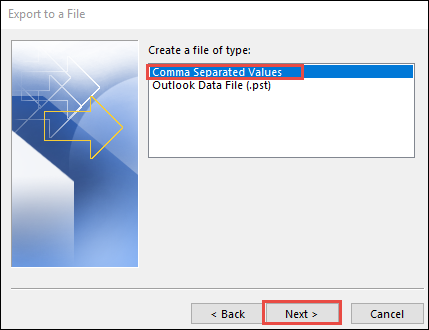 4. Browse the created CSV file within the system.
5. Select the various options while importing contacts, Such as "Import Duplicate items" etc.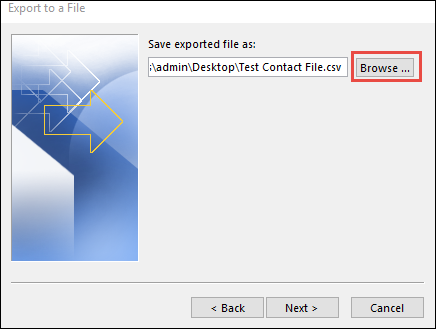 6. Select the Contacts section as Destination Folder. Click "Next".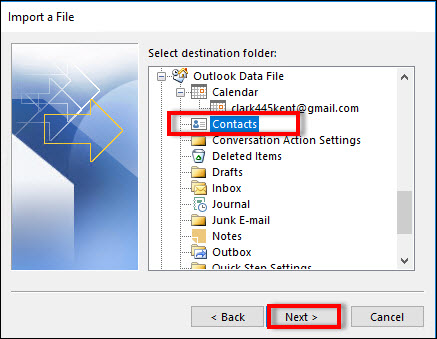 7. Now Map the Field with Excel file with Outlook attributes.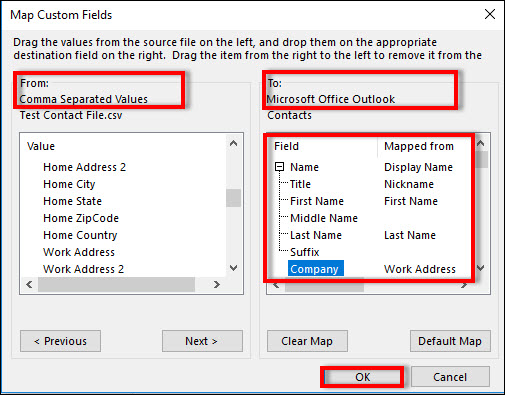 8. After the Complete mapping process. Click on the OK button. At last click on the Finish button to import Contacts to Lotus Notes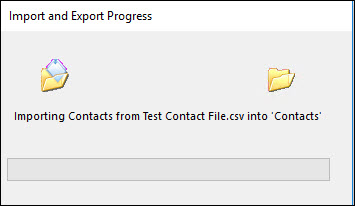 Now the user needs to create a new folder in the configured system and name it as "Contacts". This folder used to save exported contacts from Outlook.
1. In Outlook Account, Open Contacts Folder Section, and select all the contacts or desired contacts users want to import in a Lotus Notes Profile.
2. After selecting the Contacts files, In the menu bar, select "File" and click on the "Save as" option to Import Contacts to Lotus Notes.
3. Provide a name to a file and browse the "Destination Folder (Contact Folder) on the Desktop.
Note: For each contact, a single vCard file is created, but if a user selects multiple contacts' files, then vCard file is not created, a text file will be created, holding all the information.
Import Excel Contacts to Lotus Notes Account
Now user just needs to import the Excel contacts to their Lotus account, for that follow the gives steps:
1. Open Lotus Notes Account and Select the Contacts Tab.
2. Select the "More" option on the top & Select "Import Contacts" from the drop-down.
3. Now in the "Import Section" interface, select the select vCard File. Click on the "Open" option.
4. If VCF File numbers are larger then 250 Contacts, a prompt appears with the message, "Whether you want to proceed or not". Click "Yes".
5. Now user can view the imported Contacts file details in Lotus Notes. To proceed further click the "Import" option.
6. Now users can view the imported contacts in Lotus Notes Contact Section.
Easy Way to Import Contacts to Lotus Notes from XLS File
In the above section, we discussed methods to import Excel contacts to Lotus Notes address book using Outlook account. As we can see above method are too lengthy and time-consuming. To save time & effort, a user can go for best Excel to vCard Converter to move Excel contacts into vCard or VCF format. As software offers various prominent features such as "Bulk Conversion", Allow Duplicate Email addresses, and "Empty Email Addresses". Some more features are given below that help users while importing contacts to Lotus note from an Excel Spreadsheet.
Download Software
Windows OS Buy Software Now
(100% Secure)
1. The complete preview of Contacts Details
2. No MS Outlook Installation is necessary.
3. Convert Multiple Contacts files to Single vCard File.
4. The software supports both formats XLS and XLSX of Microsoft Excel.
5. The Tool supports all Windows OS to Import Contacts to Lotus Notes.
Conclusion
From the above information, we can conclude that to import Excel contacts file in bulk to Notes account, manual methods are not much effective as compared to an automated solution. A user needs to first convert contacts stored in an Excel spreadsheet into the standard format of Lotus Notes Contacts before importing into it using a long procedure, where to save time and effort, a third-party tool is the best solution.