How to Keep Yahoo Mail from Emptying Trash [Save Trash Emails]
Ashwani Tiwari | Published: July 18, 2020 | Yahoo Mail
Summary: This article gives you the guidance on how to keep Yahoo Mail from emptying Trash. It is a verified description on what you need to perform so that you keep up all your data in Yahoo mail and no data is lost without notice.
Do you know how long does Yahoo keep emails in the Trash folder? It's just 7 days and after that, the emails are permanently deleted from the Yahoo mail account. Have you ever faced a situation like below
"I was using the Yahoo mail for my business purposes. Some time back all my emails started to move to the Trash folder. I didn't know what happened, but that we're moving to the Trash folder. I wasn't aware of the 7 days trial of email deletion from Yahoo account. This cost me many important emails as they got deleted from my account. I was in a dilemma.

Without time wasted, I got help from Yahoo and corrected my email setting that was filtering the emails to the Trash folder. Now it's working fine. So if you have such an issue, then move to the yahoo support for instant help."
From the above scenario, you can easily conclude what this problem can cause. If you didn't get help, your important data will be lost forever. So to avoid such cases, this article will guide you some simple tricks to perform to save you important email data from trash folder.
How to Keep Yahoo Mail from Emptying Trash?
One of the best practice is to keep Yahoo mail safe from the Trash folder is to move it to another mail folder (other than Spam). This will keep the data on Yahoo account till you delete the mail data from you end.
But, can this procedure be stated to be efficient and effortless? This job needs regular attention and a single mistake can cost you with your important data loss forever. To keep up for this there is an efficient solution that can help you keep up all your Yahoo mail data safe.
For that, you need to remove all the filters set for your account that relates to the Trash folder. Also, at regular intervals download Yahoo mail emails and save it on the local system. To download the Yahoo mailbox to the local system, you can use Yahoo Backup Tool. This utility can help you keep Yahoo mail safe so that the emptying trash does not affect you any damage.
Now you may ask, which Backup tool to use and why?
There are many Yahoo email backup Software available in the market. The one providing safe transmission of Yahoo mail from account to computer with end to end secured data backup is offered by SoftwarePro. This application provides a free to use version to understand the working of the tool.
It gives away many options to save Yahoo email in the trash folder on the computer like PST, PDF, EML, MSG, MBOX file formats. In addition, there are options for efficient backup like filtering emails, performing an incremental backup, local email archiving, etc. Now let us check the process to perform.
Steps to Save Data from Yahoo Trash Folder
Step 1: Run the tool and login with Yahoo account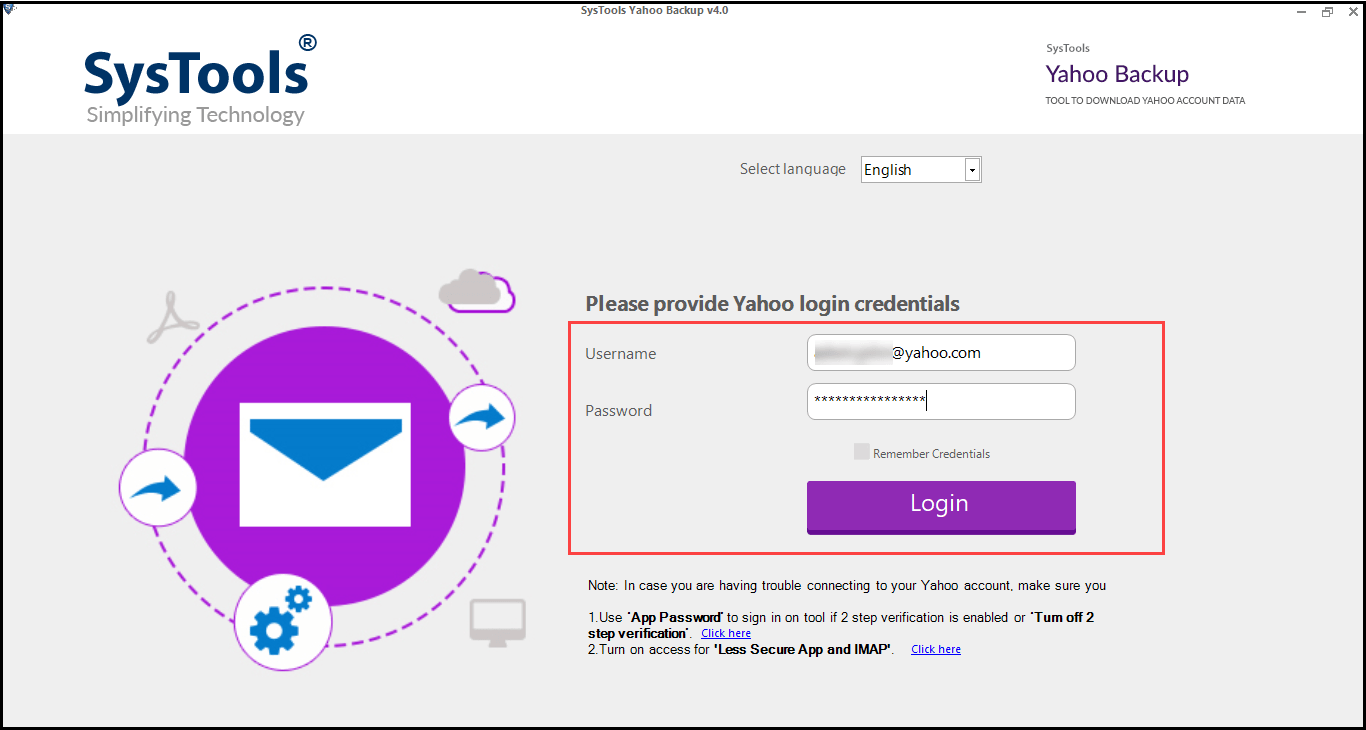 Step 2: Select an email format to download Yahoo mail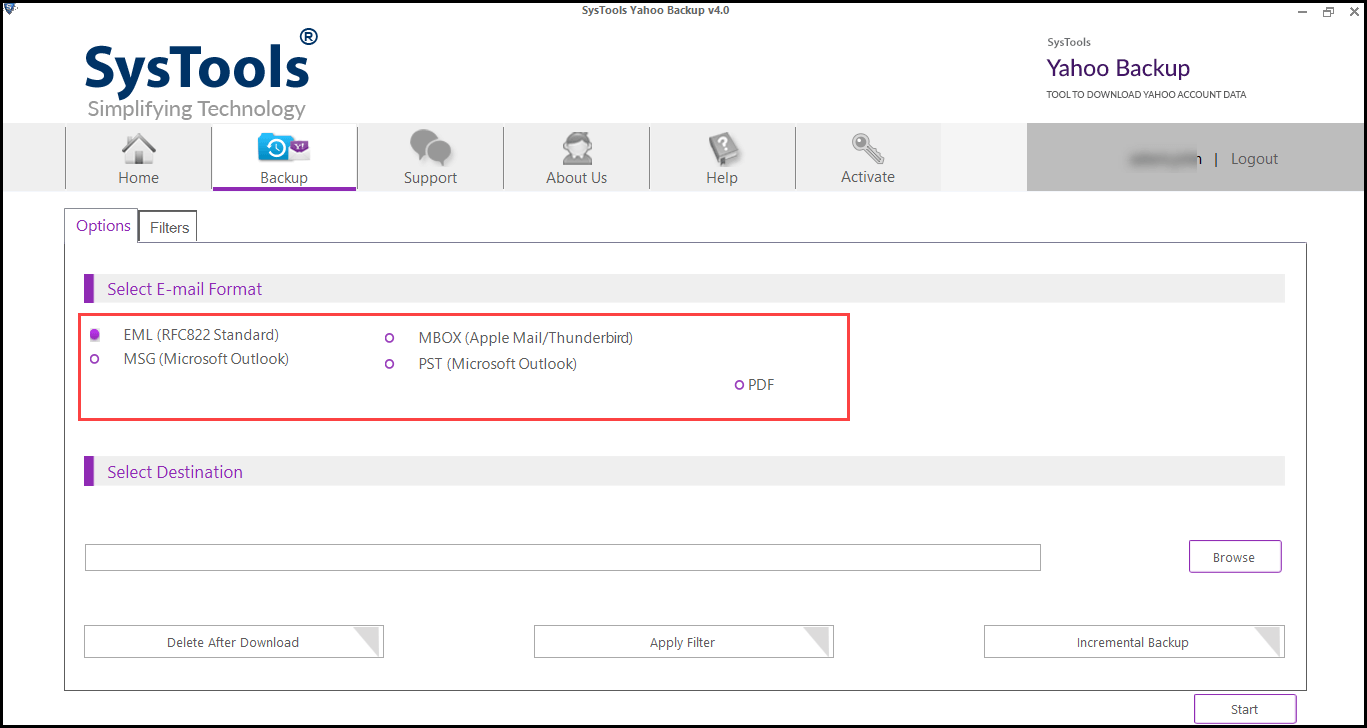 Step 3: Browse a location to save the Yahoo mail file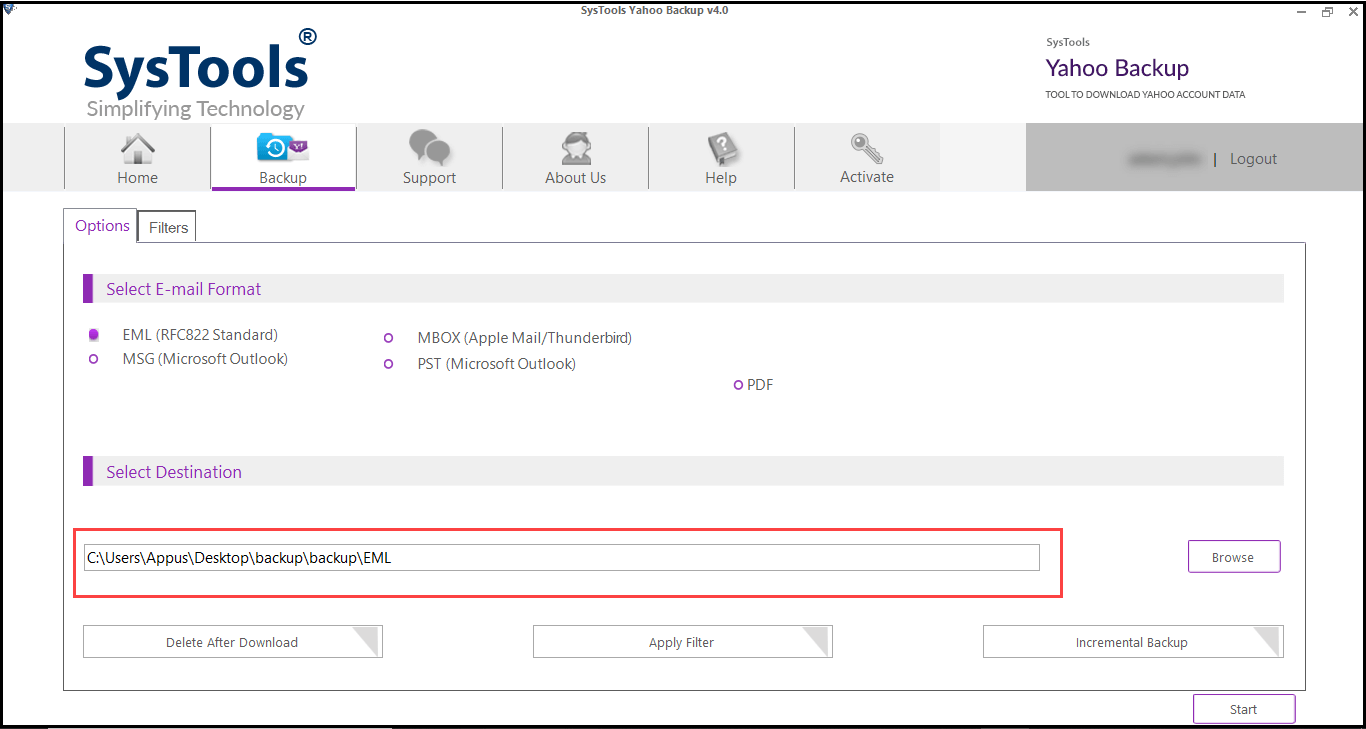 Step 4: Start the process to download emails from Yahoo mail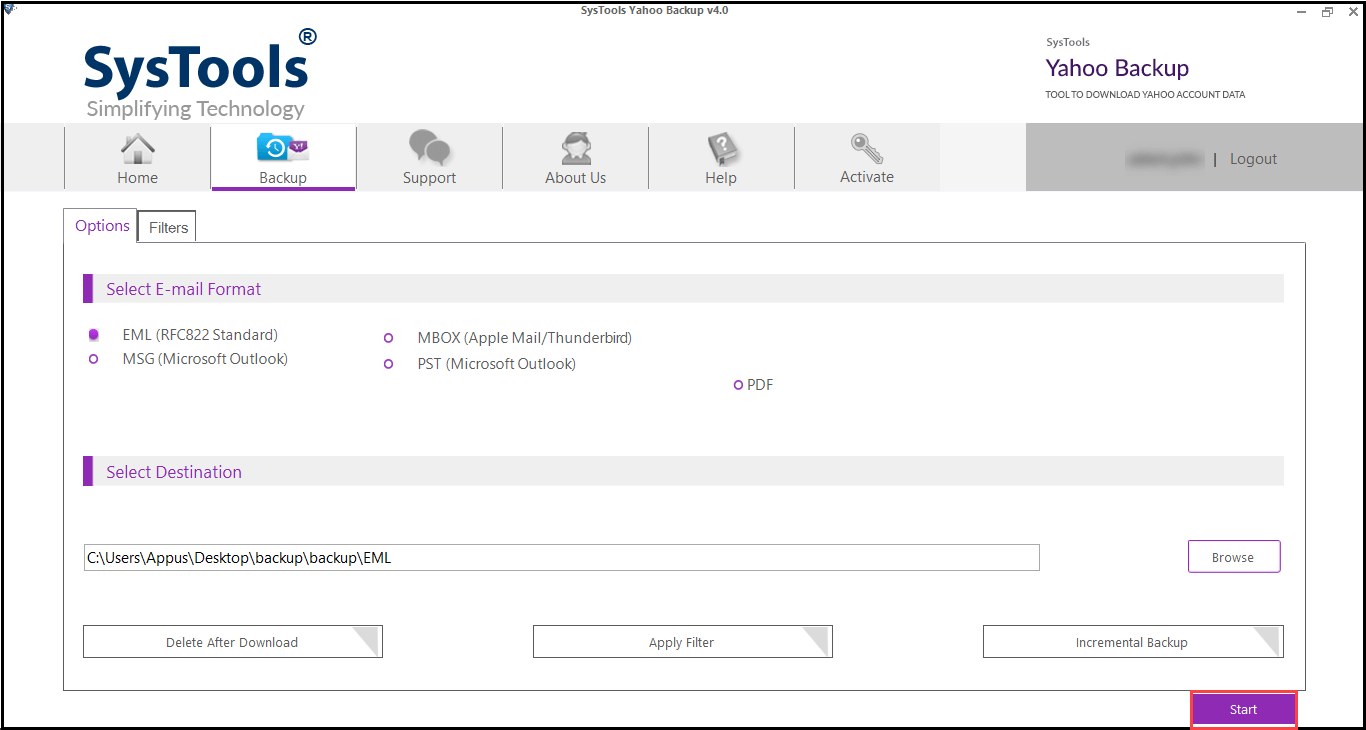 This will download a copy of your data from the Yahoo mail. In case you want to download the data of only the Trash folder, the utility has an option for this also. The application gives the option to select particular folders to save email data. It has many other options like email filtering by date range, incremental backup, and many more functionalities.
Conclusion
Yahoo mail always has the issue of emails moving to the Trash folder. This also causes problems with Yahoo user's email deletion. Now, you can be free from this issue. The techniques here are the amazing concepts to resolve all your issues and help you in understanding how to keep Yahoo mail from emptying trash.