How Do I Format An Unallocated SSD (Solid State Drive) in Windows 10, 8, 7
Ashwani Tiwari | Modified: April 8th, 2020 | Technology
"I have a 128 GB SSD but it was not showing full capacity. Then Checked-in disk management and found a partition as unallocated. Now want to know How do I format an Unallocated SSD in Windows 10."
In Solid State Drive (SSD), there is some space that is unallocated. It is the free storage space on the hard disk that has not been in use. This unallocated SSD space can be used by putting the system to keep files but there is no application that can write to it. So, it is a complete waste to leave unallocated space on SSD or hard disk. If you have not allocated your drive, there will be no partition in your system. You have only unallocated space on your solid-state drive. At this point, to make full use of your disk, it is fairly necessary to format an unallocated SSD with a certain file system.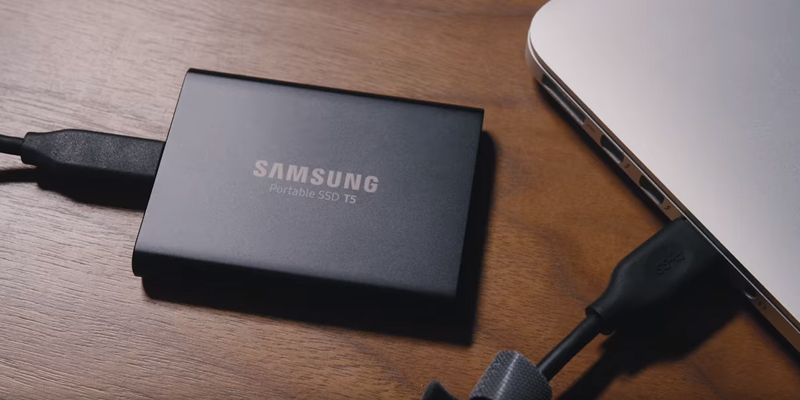 How Do I Format an Unallocated SSD?
If you want to format your free storage space on SSD, then you can follow any of the given below methods:
Guide for SSD Users:

SSD is faster than traditional HDD. But due to human error and technical fault data can be lost. It is highly recommended to have an equipped tool to secure all files.

Download Software Now
Windows OS Buy Software Now
(100% Secure)
Method 1: Format an Unallocated SSD Using Disk Management
Computer management allows the administrator to control the services and attached devices. Also, it enables admin to keep track of the performance of hardware and software. By using Disk Management snap-in in Computer Management, you can initialize and format the disks. To format unallocated SSD in Windows 10, 8, 7, etc., follow the given below steps:
First, click on the Start button and right-click on the Computer option. Choose Manage option from the context menu to open Computer Management.
After that, go to the left pane and select Disk Management. Right-click on the area of unallocated space on the solid state drive.
Now, choose the "New Simple Volume" from the context menu to run the New Simple Volume Wizard. Then, click on the Next button.
Enter the size of a new volume or chose the default value. Hit on the Next button.
Now, select a letter to drive or use the default character and hit on the Next button.
In this step, select a letter to assign the drive or use the by default character and click on the Next button.
Further, click on the Format the Volume with the Following Settings option.
After clicking on the correct parameters then click on the "Next" button.
Finally, click on the "Finish" button to format the unallocated space on the drive.
Method 2: Format An Unallocated SSD Using CMD (Command Prompt)
Windows has an in-built disk partition management command named as Diskpart. It is capable to create a partition, format partition, delete the partition, etc. So, you can use this utility and format your unallocated SSD easily and quickly in Windows 10, 8, 7 etc.
First of all, press Windows + R key to open the Run dialog box.
When Run box opens, enter diskpart in this box and press enter key to run this diskpart utility.
Now, from the Diskpart window, enter following commands one by one and press Enter key after each typing each command.
-> List disk: To display all disks in the current computer system
-> select disk m: m shows the number of unallocated disks
-> create partition primary
-> format fs=fat32: Instead of this command, you can run the command like fs=ntfs or format fs=exfat according to your requirement select one
-> assign letter f: You can also replace the letter f with another letter if you want
Finally, your unallocated SSD has been formatted and you are able to see your drive partition from the Windows File Explorer.
What to Do After Formatting An Unallocated SSD?
At the time of formatting an unallocated SSD, there are chances that you may delete important data of SSD. In this case, you need to recover the deleted or lost data of SSD. For this purpose, you can recover files after formatting SSD without any hindrance. For complete and steps by step guide visit link.
Conclusion
There are many cases when people need to format an unallocated SSD data items. Because space, which is not allocated, is totally waste. Hence, in this post, we have covered two solutions to format an unallocated SSD. But, during formatting, there are chances that people may lose their crucial data items. Thus, we have also mentioned the best possible way to recover the data from SSD. Now fixed how do I format an unallocated solid state drive in Windows 10, 8, 7 etc.